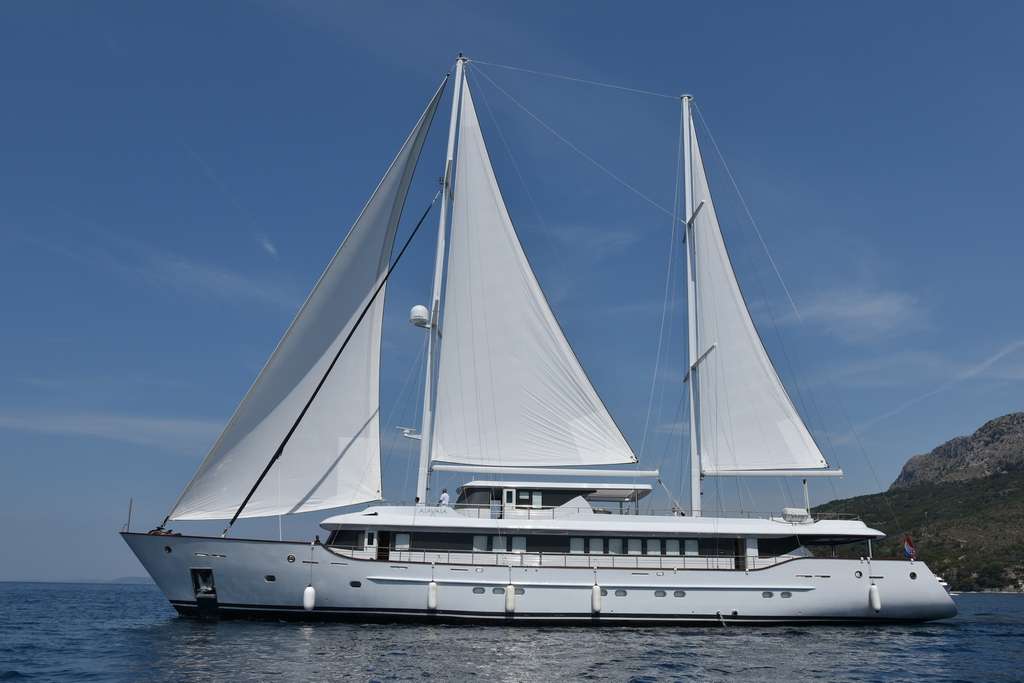 Luxury and comfort were the guiding design principles for this beautiful yacht which was built to expand on the success of her popular sister yacht Navilux.
With her 46m in length, sailing yacht AIAXAIA provides modern interior design, generous cabins, numerous amenities, recreational activities and dedicated professional attention to every client's wish.
AIAXAIA delivers for passionate sailors, gastronomy lovers, sports enthusiasts and sun worshipers. To sum it up in one word: enjoyment. You are invited to experience the Adriatic on brand new, Croatian flagged vessel with local crew.
Accommodations:
6 En-suite cabins for 12 guests:
1 Master cabin (42m2 / 452sqf) with king bed (200x213 cm / 78x83 in)
1 Vip cabin (30m2 / 323sqf) with king bed (200x213 cm / 78x83 in)
2 Cabins (15m2/ 161sqf) with queen bed (180x213 cm / 72x83 in)
2 Cabins (15m2/ 161sqf) with 2 twin beds convertible into queen bed
Room service, safe box, plasma TV, interphone, HVAC controls, surround sound system with separate controls in every cabin