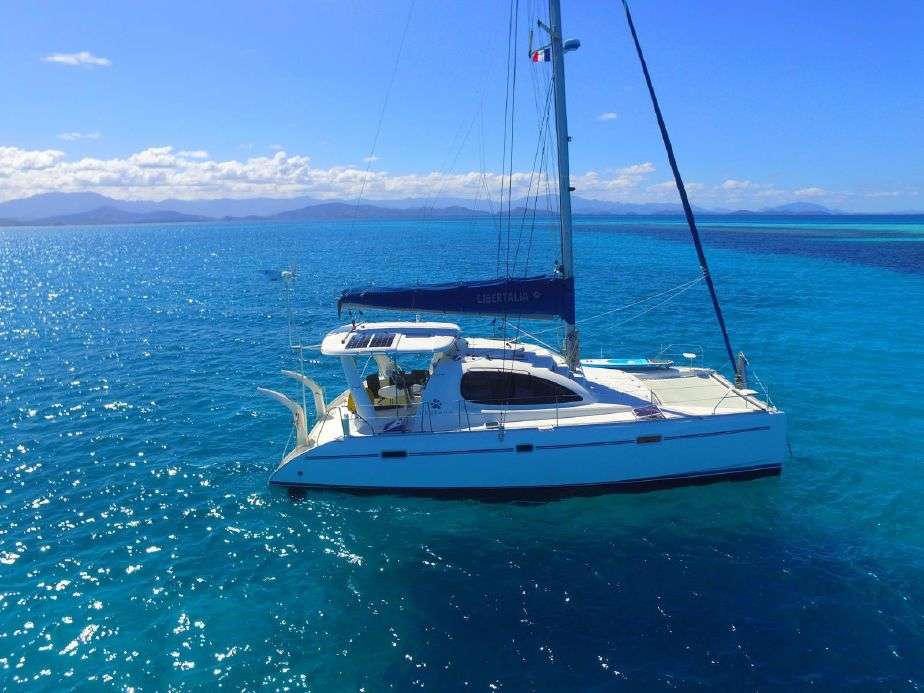 Accommodations:
Tresa and Philip focus on guest comfort through several new upgrades, and classic Leopard design.
Although newly purchased in October, numerous upgrades have already been completed; 40" TV, WiFi,
electric heads, functional pumps and engine work. A 7.5KW generator is ordered and set for install. This
will enable the whole yacht airconditioning system to operate whenever guests desire, as well as
accomodate guest-brought appliances, such as hair dryers. A watermaker is also part of the refit,
encouraging guests to enjoy the separate shower/dry heads with out consumption concerns. Yeti bag,
tailoring replacement cockpit cusions and sun shades with his new Sailrite sewing machine. Guests are
welcomed to bluetooth into the new Fusion stereo system which includes 4 interior speakers and 4 exterior.
Cabins are equiped with AC outlets for guest convienience, with 4 USB charger ports in the salon/cockpit.
2 Volvo 40 horse each engines with less than 900 hours.
7.5 KW Generator scheduled for install
3 comfortable births have been reserved for guests. Air conditioning, reading lights, robust fans, AC
outlets, hanging lockers, compartment stowage areas, shelving, and mirrors are provided in each sleeping
area. The bow staterooms include an additional twin berth area for sleeping or storage.