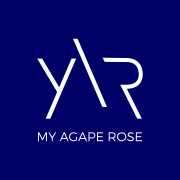 Availability
| Start Date | End Date | Details |
| --- | --- | --- |
| Jun 10, 2024 | Jun 21, 2024 | Booked: Dubrovnik, Croatia to Rovinj |
| Jul 01, 2024 | Jul 10, 2024 | Booked: Split, Croatia to Split, Croatia |
| Jul 11, 2024 | Jul 18, 2024 | Booked: Split, Croatia to Split, Croatia |
| Jul 19, 2024 | Jul 26, 2024 | Booked: Split, Croatia to Split, Croatia |
| Jul 27, 2024 | Aug 03, 2024 | Booked: Split, Croatia to TBA |
| Aug 04, 2024 | Aug 26, 2024 | Booked: TBA to TBA |
| Sep 04, 2024 | Sep 14, 2024 | Booked: Dubrovnik, Croatia to Split, Croatia |
| Sep 15, 2024 | Sep 22, 2024 | Hold: Split, Croatia to TBA |
| Sep 23, 2024 | Sep 30, 2024 | Hold: Split, Croatia to TBA |
Rates
High Rate: 125000.00 EUR per week
Low Rate: 105000.00 EUR per week
MCA Compliant: Not MCA Compliant
Rates are Plus Expenses

Captain Only Rates:
MV Agape Rose

Cabins: 12 Guests: 24, Crew: 12
sailing area: CROATIAN WATERS ONLY
Prices in Euro per week
Croatian VAT rate for yacht charters: 13%
Base port: Split
Embarkation and disembarkation time: 12:00 PM
NEXT DAY TURNAROUND


RATES 2023 AGAPE ROSE

HIGH SEASON.......................125.000 € + VAT 13% 16.250 € + APA 30% 37.500 €
July and August

SHOULDER SEASON.............115.000 € + VAT 13% 14.950 € + APA 30% 34.500 €
June and September

LOW SEASON........................105.000 € + VAT 13% 13.650 €+ APA 30% 31.500 €
April, May and October

For other periods please send inquiry; price on request.

Charter Fee Includes: accommodation, crew of 12 and their expenses, recreational equipment on board, all amenities on board, gym, sauna, jacuzzi, up to 6 massages per day, wi-fi

APA (Advance Provisioning Allowance): 30% of charter fee
To cover following costs, but not limited to: all fuel for the yacht during the charter, food and beverages for the Charter Party, port fees, national park entrances, fuel for Personal Watercraft (Jet Ski), fuel for tender operated watersports (ringo, waterski), laundry service - outside provided, other costs for services requested by Charter Party during the charter such as but not limited to hire or purchase costs of any special equipment to be placed on board, shoreside transport, excursions and additional onboard massages if available (priced from 50 -75 Eur, max. 45 min)

Amenities on board:
Gym
Massage Room,
Sauna
Video Room
Jacuzzi On Upper Deck

Watertoys:
Jet ski two-seater x 2
Fliteboard efoil
Wakeboard, SeaBob x 2
Ringo x 2
Fliteboard efoil x 1
Towable Tube (for two persons)
Stand Up Paddle Board x 6
Kayak x 4
Waterski for adults and children

Summer Base Port: Split - Croatia
Summer Operating Area: Croatia
Winter Base Port: Split
Winter Operating Area: Croatia
Location Details:
With an itinerary customized to your desires, you will have plenty of opportunities for basking in natural beauties. Have fun! Explore the culture and history of the spectacular Croatian coast on your best charter ever!

All rates are for the entire yacht and are subject to change without notice prior to actual reservation. An additional premium maybe applied for Holiday Periods such as Christmas and New Year.