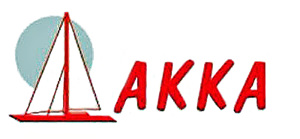 AKKA GUESTS COMMENTS
Dec 26 - Jan 2, 2017 SXM New Year ~ 5 Star!!
Captain John and First Mate Spike were the absolute highlight of our trip. They are incredible hosts, educators, tour guides and instant friends. They welcomed us onto the AKKA with good cheer and genuine desire to share their vast knowledge on the islands' treasures (secluded and quiet coves, local eateries and truly amazing snorkel spots). As well, the generously provided a safe and highly instructive opportunity to broaden our sailing knowledge and experience. We could not have asked for a more perfect week on the seas of the Caribbean.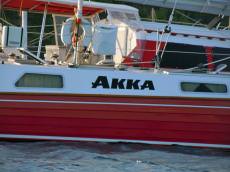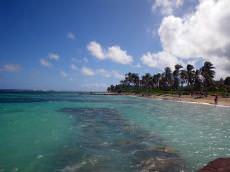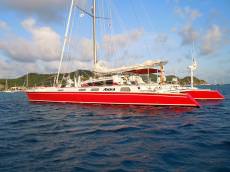 SXM - Xmas charter 23 - 31 December 2015
Dear Spike and Jon
Thanks so much for such an unbelievable and unforgettable trip. we had so much fun learning to sail, snorkeling and going from island to island with you both. this hands down has been my favorite trip because of you guys, i will miss you both so much and thanks again for a amazing time.
Love J. K.

Dear Jon and Spike
Thank you a ton for this amazing trip, I will never forget. this is the best vacation I have been on so far. I had a blast learning how to sail the Akka, snorkeling etc. My favorite part was sailing from island to island and going insane on the paddle board. Thank you for a unforgettable trip.
With Love A. K.

Dear Jon and Spike
Thank you for giving us the most unforgettable vacation my family has ever been on.
Not only was it fun and relaxing from sailing between islands and snorkeling in the clearest most beautiful waters , but it was also educational and interesting to learn Navigation and sailing skills. My family would agree that the two of you are like an extension of our family now.
safe travels in the future
C. K.

Dear Jon and Spike
Thanks for offering your home to our family and sharing life on the high seas with you.Your hospitality was over the top, your sailing knowledge unmatched and your stories of far off islands have already increased our return to Akka.
Thank you for giving us the gift of the most amazing family memory.
D and L. K.
25 April - 5 May 2015 St Martin to Antigua and Barbuda
Dear Spike and Jon
What a treat, it was to be with you for such a wonderful warm and fun holiday. Finally made it to Antigua and to the pink-perfect sands of Barbuda , it was hard to leave without a baby burro.
Fantastic snorkeling, beautiful sailing , great anchor spots in Green Island on a full moon night . It was all fun, pampered and marvelous.
Thanks so much, much love L and S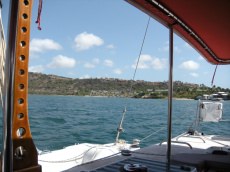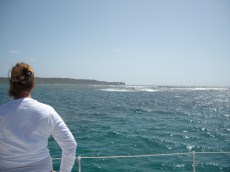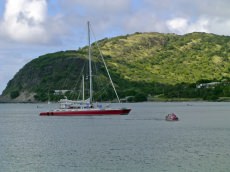 St Maarten - 10-21 February 2015
This is just to let you know what a perfect trip we just had with you both! Sailing on the Akka is true adventure-sailing, and the expertise demonstrated by both of you was so impressive. Captain Jon is so knowledgeable about everything, from weather to currents to the very best places to anchor, that we always felt safe and comfortable. And the beautiful Spike is truly amazing! from her gourmet meals to sailing and caring for Akka to all of the details to make guests comfortable - we could not have asked for anything better. We were able to enjoy a perfect balance of sailing, snorkeling, swimming, shopping and dining in various restaurants in the process of exploring several different islands. Sleeping in my "bunk" with the hatch open to the warm, ocean air and the boat rocking ever so gently was just magical. I feel like we packed so much into those two weeks that we had the best vacation ever! So thank you again for taking such good care of us and providing the most perfect adventure we could have hoped for --
Best regards, Lynda

This trip has been so amazing because of you two. Great food many laughs and I have learned so much as well. I had so much fun snorkeling, playing Spinner and learning to Captain Akka
Thank you for everything and making this a wonderful trip
With Love Sophia

All I can say is what a experience. Such fun with good people. loved the snorkeling, exploring the islands to great food and late night game - thanks for everything
All the best Cathy

Thank you for such an incredible vacation. I have never been so thrilled and educated in one trip., getting to know you guys or sailing and island hopping. I am not sure which was more fun.
Playing Spinner, snorkeling and hanging out with you two and Akka created some terrific camaraderie that I will cherish. Thank you for the sailing map, and please come to visit Colorado.
David

What can I say , another healing moment for me. The whale and dolphins, the green flash,
I love you guys Dave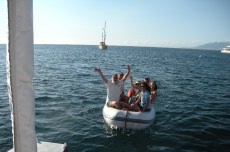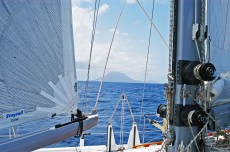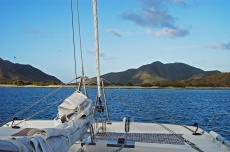 Jan 2015 - Leeward Islands
Dear Jon and Spike,
Our first experience on board of Akka was really excellent. We thank you very much for your hospitality, safety, friendship and the perfect food and drinks.
L and H.

Every time we are back it exceeds the previous experience. Many thanks.
J. H.

Thanks again for the enjoyable trip through the Caribbean, for showing us the special places, excellent food and your hospitality. These where our 12 toughest days in Paradise on lovely Akka.
M.and R.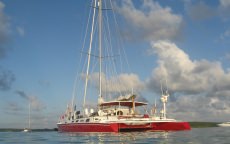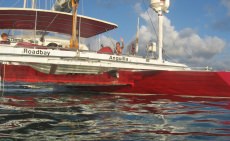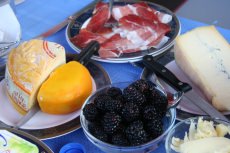 March 2014 SXM
You two are fantastic. Being surrounded by such great people in such a relaxing place is wonderful. I can only hope when the two of you come and visit one day we can make your stay half as good as you made ours. Hopefully we can the time to come back again, but no matter what I will always court you as friends.
Take care K.
You know ...sometimes I forget to rest and forget to take care of my soul...to be quiet and read or snorkel and eat and sleep which such simplicity is a gift that is the most cherished. My friend s you are completely wonderful I feel totally blessed.
Love A.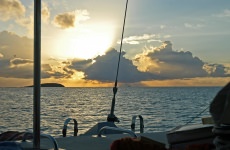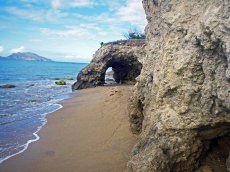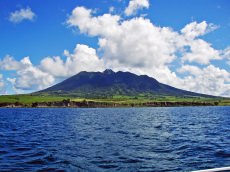 27 Feb - 2 March 2014 St Martin/ St Barths
Thank you both for a great time this week. We loved the trip, boat and you both.
Hope to sail with you soon again.
L.a and M

Spike and Jon
Thank you for making our vacation. You made us feel so welcome and comfortable.Spike you are a amazing woman. We wish you both much happiness in your future endeavors.
Love H.and B.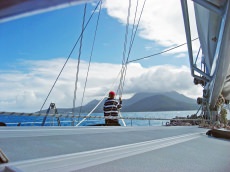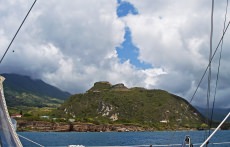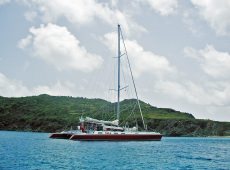 February 2014 St Maarten and islands
Dearest Spike and Jon
So what do you say, when you encounter kindred spirits, sail through blissful waters, eat ecstatic food, laugh, snorkel for hours. I leave Akka and the two of you so full of gratitude, precious memories and the experience of a life time. Thank you for a extraordinary journey, you are the very very best. Love you both F.B.

Spike and Jon
What an amazing trip and gorgeous vessel, the care you take of us, Akka is phenomenal.
Wonderful sailing , laughs and TLC and so much more words cant say. Great memories . We Love you both S and B.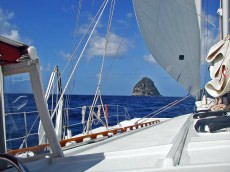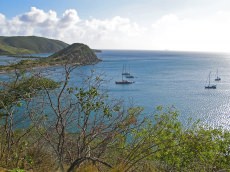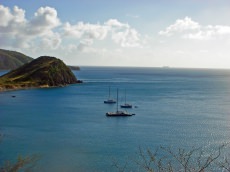 New Year SXM 2013/2014
Thanks you for a great and relaxing experience , thanks for showing us another side of the Caribbean.Best crew we had on a charter.
C. W.

John and Spike
You two are by far the most accommodating & knowledgeable captain and first mate we have ever experienced on a charter. the accommodation, food & choice of diving and mooring sites were exceptional. Thanks for sharing this exquisite S/V Akka with us. Most of all thank you for your gentle smiles, sense of humor and your tender spirits.
Sincerely T. F. W
Thanks for an amazing cruise around St Martin, Anguilla and St Barth. I had a wonderful time diving , snorkeling and relaxing. teh food was delicious. Have a great rest of the year.. K. W.

John and Spike
Thanks for everything this week, Spike thanks for accommodating my strict no vegetable diet, ( land of the hot toddies) .
John i appreciate you make my brother doing all the work instead of me . Have a great rest of the year. J. W.

Thanks for a wonderful week we had so much fun snorkeling and hanging out on the boat with you both. Thanks for helping me to get over my sea sickness and helping me have an awesome time . The food was delicious.
Sincerely J. G.

Jon and Spike Thanks you for everything. I had too much fun aboard of Akka. you guys are great people and i will never forget my experience. N. R.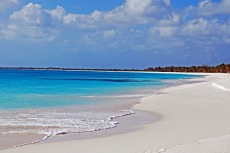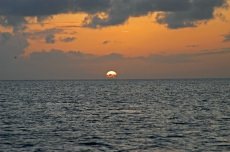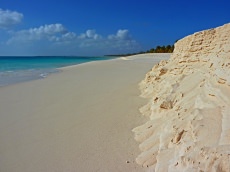 April 2012
Dear Spike and Jon,

We can't thank you enough for an amazing, wonderful vacation! It couldn't have been more perfect. Your careful planning, attention to detail, and efforts to accommodate our every whim made everything so perfect. From the exciting snorkeling, to sailing on Akka, hiking the islands, and exploring the towns, it was the best combination of relaxation and adventure, and Spike's culinary skills were the icing on the cake. Jon's extensive knowledge of the islands and many contacts made everything so easy. We will certainly tell all of our
friends that they could never have a better vacation than choosing a cruise with you on the Akka!

We hope we can sail again one day!

Very best wishes,
Lynda L.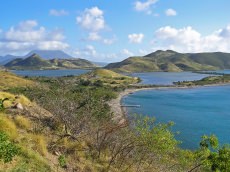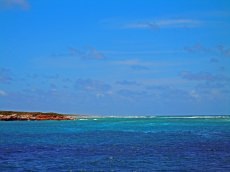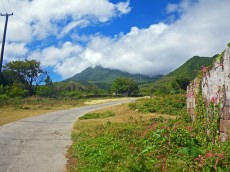 March 2012
Captain Jon and First Mate Spike of the Sailing Vessel AKKA -
Thank you for another excellent trip. Each time we visit we are treated to new Caribbean adventures.

The weather was perfect, the anchorages ideal, the food and spirits superb, and there are no words to describe your wonderful company and companionship aboard AKKA. We always feel so cared for and safe and AKKA just sparkles.

Many thanks for a truly fabulous vacation and please look for us again next year.

Fondly,

Patricia D.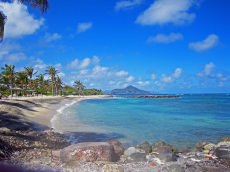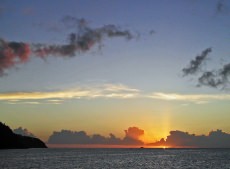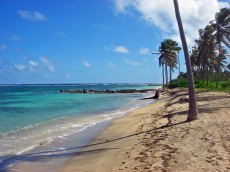 February 2012
Dear Jon and Spike:

Our Caribbean tans may have faded, but not our fond memories of the two weeks we spent in your good care aboard the S/V Akka. Having lived in St. Thomas for parts of several years, I am sometimes jaded when it comes to the islands. But I must say that everything about our experience aboard the Akka -- from Jon's expert seamanship to Spike's exquisite cuisine to both of your good cheer -- made me feel like I was experiencing the Caribbean for the first time. The only problem with the trip was that Lynda and I now aspire to live part-time in beautiful St. Barth's, which means that I'll have to write and sell many more books over the coming years.

Thank you, my dear friends, and please know that Lynda and I will recommend your charter services to any and all, safe in the knowledge that they too can look forward to the trip of a lifetime.

All the best,

C. Greaves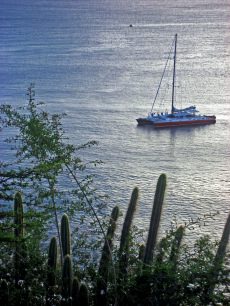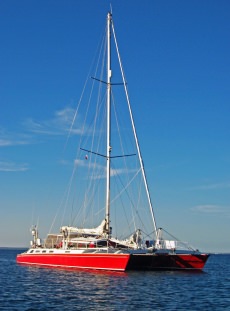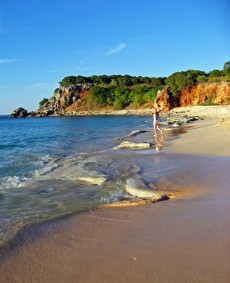 Dec. 16-24, 2011
Location: St. Maarten Date: Dec. 16-24, 2011

How did you enjoy your cruising vacation? Our seven days on AKKA were beyond all expectations

How would you describe your Captain and crew? Were they courteous? Attentive? Knowledgeable?
. In the past, we avoided crewed charters fearing we might not enjoy spending time in close quarters with strangers who might not fit with our group. To our delight, Jon and Gudrun became instant friends and part of our family. They work very effectively as a team with a well organized approach to dealing with the combination of sailing, safety, housekeeping and catering to lots if different needs. Some examples:
Gudrun would not let our 5 year old grandson out of her sight when he was on deck without a life jacket.
Jon gave very good briefings on what to do and what not to do, including one immediately on boarding and one prior to sailing.
Hearing signs of a cough in our grandson, Jon took the initiative to arrange a prescription and accompanied spend an hour ferrying and accompanying our daughter to the pharmacy to ensure it came through.
When we organized a dinner at our sons place onshore, Jon and Gudrun shuttled us to and from in their personal cars
They have a very nice arrangement with a local car company, which resulted in our always having transit on shore exactly when needed and in a clean, safe vehicle with a courteous driver.
Gudrun and Jon each have precise, standard routines that took all the uncertainty out of handling the boat, sails and lines. They happily allowed and taught others how to help or do the tasks themselves, and would then quietly correct anything that was not done the right way.
Both Jon and Gudrun have terrific situational awareness. They could spot our concerns or needs prior to our saying anything about them. And we were THE priority. They both worked extremely hard yet never gave even a hint of exasperation if they needed to provide help or give attention to us despite their being fully engaged in another task. I have rarely seen such total commitment to customers. And they did this in a way they we never felt as if we were imposing on them. Quite a comfortable environment that could easily spoil you.
Both are very well organized and prepared. Throughout the week, there were no surprises, no drama, no oversights and no situations where there was any risk. And this was in some strong winds and swells. It was clear that they would not compromise safety or put us in jeopardy.
Jon stayed very current on weather and set the entire itinerary accordingly. I suspect we were one of the few boats where those onboard slept comfortably during a week of swells and rolly anchorages. They know how conditions in each of the harbors will be given wind and sea conditions and they kept us in very calm anchorages. This required some important decisions regarding what not to do, which proved very sound.

Tell me about your meals? Did the menus meet your groups expectations?
This was another highlight. Gudrun is a master at finding and preparing delightful meals, all from fresh ingredients and always with variety and very high quality. Plus, she always met our timetables and had no complaints if breakfast stretched out over the morning as various folks awakened. And there were always extra portions and surprises that added to the pleasure. So very, very high marks on meals, all of which we ate on board.

How is the yacht? Is she clean and well maintained? Were your cabins comfortable?
Immaculate and extremely well maintained. I never found a speck or rust, dirt or an area of cracked or chipped paint. AKKA is a high quality boat with excellent sails, fittings, lines, anchors, dingy, etc. It is the Four Seasons of boats. All equipment operated flawlessly throughout the week. This was no accident.

How did you find the pace and the itinerary of your vacation?
Timed and set just right for us. It became tricky given the winds and seas, but Jon knew exactly how to adjust so that we got to and enjoyed the places we wanted without jeopardizing our comfort or safety.

Would you charter this yacht again? If not, please explain. If yes, what are the key reasons?
Absolutely. The main reasons are Jon and Gudrun and the quality of the boat.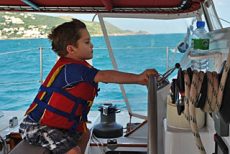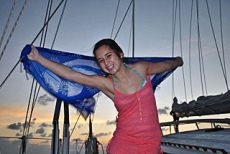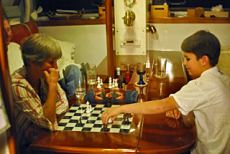 December 2011
AKKa is the best! Great times on board and also land trips.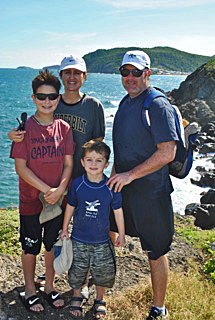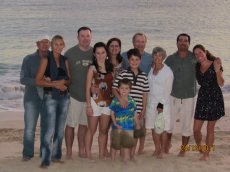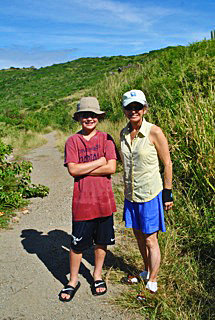 St Maarten family charter December 2011
Everyone had a great time.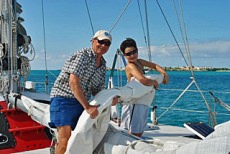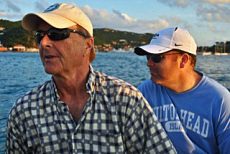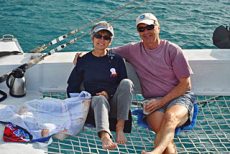 April 2011 Two Week Charter
I want to thank you both for absolutely the best vacation ever! I have never really considered myself a 'boat person', but our recent sailing trip on the AKKA was one of the most memorable and enjoyable of my life. Jon's experience and constant attention to safety kept me completely relaxed and un-stressed. I was so impressed by his connections on every island we visited; with taxi driver, guides and dealing with the clearing authorities everywhere. It made our time completely stress-free and entertaining. The variety of activities from sailing, to snorkeling, exploring different islands, shopping and dining out was fascinating throughout the entire trip - which we didn't want to end even after two weeks!

I can't say enough good things about Spike's cooking either, we all concluded that the food on the boat was better than any of the restaurants we visited. You were both incredible hosts and I will encourage everyone I know to go sailing with you on AKKA.

Thank you again.

Best Wishes ever,

Lynda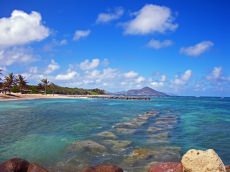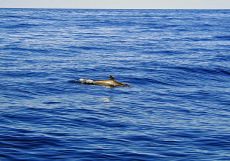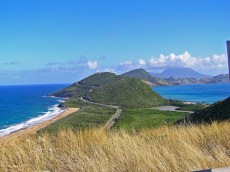 April 2011 Two Day charter (St Barths)
Thank you for taking such good care of our guests on the tour. They all came back and said they had a fantastic time! Thanks again.

Otto and Alina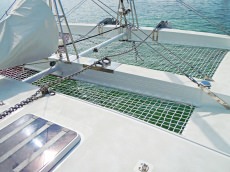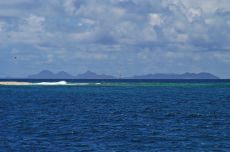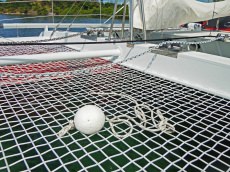 March 2011 Two week charter
Capt Jon Westmoreland and Gundren "Spike" Greve-
We are writing to say a heartfelt 'THANK YOU' for a truly memorable experience aboard AKKA'
From the moment you greeted us at the Saint Marten airport for pour taxi ride to the harbor where AKKA's dinghy was waiting, through each day of the dreamlike two weeks of sailing, we experienced one of the most exciting, exotic and fun vacations ever. It was obvious your many years of experience and great familiarity with the Caribbean, on both land and sea, all contributed to the quality of our chosen activities. It truly seemed that whatever we wanted to do you made happen. From the morning coffee, quietly and beautifully laid out, to choosing special anchorages for privacy and perfect snorkeling, to hand-picked guides for our island tours, it was all geared toward our ultimate enjoyment. We'll never forget Spike's superb cooking talents, creating delicious dinners coupled with lovely French wines or those mouthwatering lunches under full sail.
We all appreciated Jon's willingness and careful guidance in allowing us to participate in the sailing experience. It was also so special to learn about the marine life from Spike, the best snorkeling guide ever!
Many thanks for it all. We will be back.
Best regards from the high country of Colorada!
The 'T' family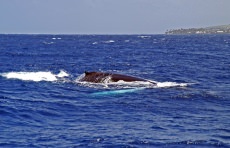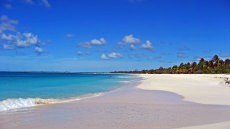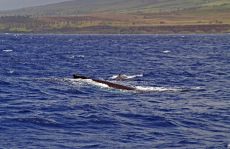 More interior pics of Akka
Master cabin and midship port cabin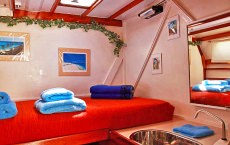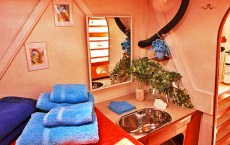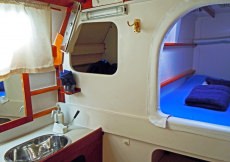 Interior photos of Akka
Interior pics showing spacious starboard bow cabin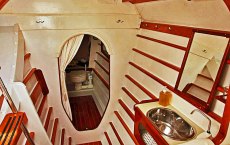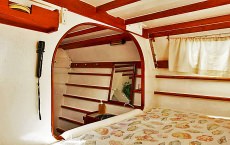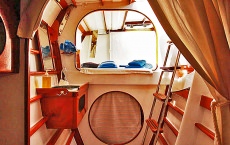 GUEST COMMENTS
Akka has only recently come into the charter market having been owned and used privately since being built. Enjoy some great photo's of what to expect when sailing on Akka and read some of the Confidential Testimonials out of the Log Book.

15-29 December, 2009
It was a very fine Cracking Christmas with the two of you in the lead! The weather gods loved us. Thus I will remember this sailing trip as a great end to 2009! Wishing you all the best M.

We really loved the nice Akka tour and you pampering! It was so nice to be back again and specially Xmas was very, very nice! Well miss you and thanks again for your fantastic catering! Love F & B

12th May 2008
Around 16 days of Akka. Gives you the feeling of being here for a lifetime. The great sailing, the care, the friendliness, the warmth and joy with our friends and our youngsters gave an impeccable time. Thanks Jon and Spike for this again beautiful time. With love and peace for both of you. C

I already knew your company makes the holiday! I hadnt forgotten but the experience is always something else! I love you for being you and look forward to seeing you again wherever we go! Gods speed. M.

It was great to be with you on the Akka thanks and see you again. Life is the way you live it. M.O

Thank you so much for the wonderful stay on board of the Akka. Apart from the fabulous weather, nice and warm sea, the dolphins and the delicious food it was the care that the two of you took for us that made this week unforgettable. We felt so safe and secure, we were fed and brought to the places we wanted, at the time we wanted, always with a smile on your faces. This made us feel that we would be kids again for a while, with zero sorrows on our minds, instead of the busy life back at home with the care of our own kids. Thanks for all that. A. B.

Many thanks for the good service and wonderful company during our weeks stay on Akka. We look back at a wonderful week with sun, sea and relaxation, no logistic worries at all and your outstanding culinary / technical / holistic care. Thank you ever so much! M-C and W
Akka the most beautiful boat in the Caribbean!!

Our second honeymoon! No kids, lots of sun, sail, waves and a terrific captain and cook. I felt very lucky doing nothing, only enjoying myself. We had a great time. Thanks for that. Next time well go south. M

First in Nevis where Marthe and me climbed the volcano and the famous Red Cliff and after that St Barths, Anguilla and St Maarten, a wonderful week! Thanks to a great team here on board. Wed love to come back soon, or maybe a little later with our kids. All the best. A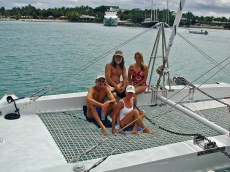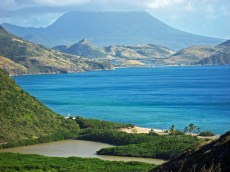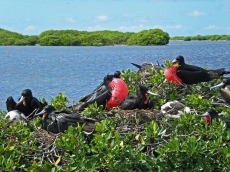 December SXM
Dear Spike and Jon,Thanks for this trip. It's nice to see you again on AKKA. (I sailed her on her maiden trip from England to Holland. In the estuarium of the Thames she did 19knots!) The way AKKA looks now is impecdable; machinery in top condition. Thanks for captianship and catering 24 hrs around. Hope to see you again!
P & F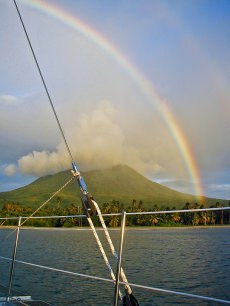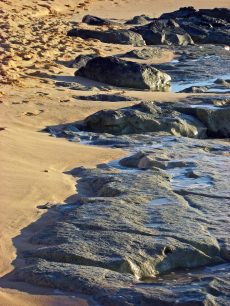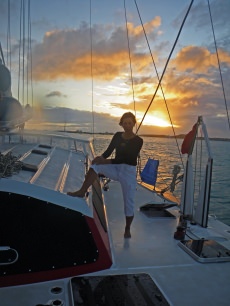 Caribbean 2009
We were most of the time too busy with chilling and tanning to notice which course we were sailing. The boys were doing 'the hard work' while we were reading and enjoying the wonderful view. With thanks to both of you it has been an unforgettable week with your company and Spike's delicious food. Regards S, I and F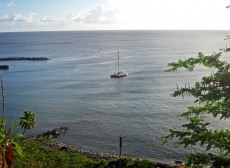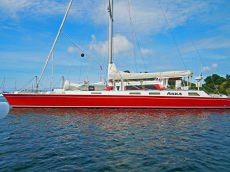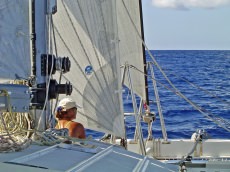 March 2007
Dear Jon and Spike, You will probably miss the extra hands for sailing but we will miss you and AKKA even more. For 'young' parents this trip was ultimate bliss! Very nice food, extra special care and terrific sailing! Thank you very much!
S and A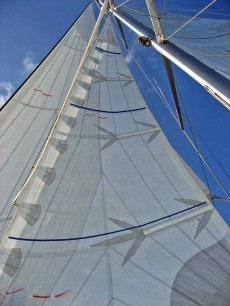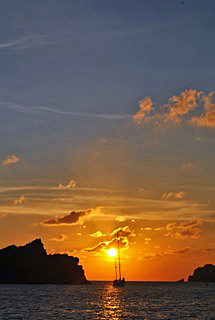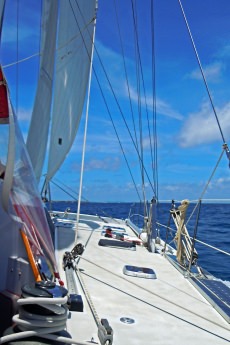 February 2007
Dear Jon and Spike, Paradise is here on AKKA. Thank you both for making this trip two weeks filled with joy and happines! M

Dear Jon and Spike, It was a wonderful sailing trip and we had a very good time. This time I enjoyed the snorkeling very much; never seen so many different fish. Spike we enjoyed your food and all the good care. Thanks for all. D and M