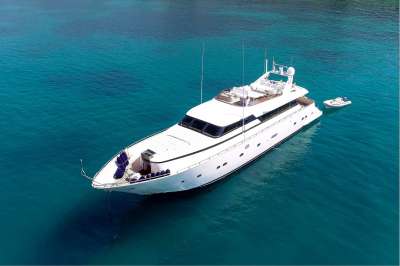 CREW PROFILES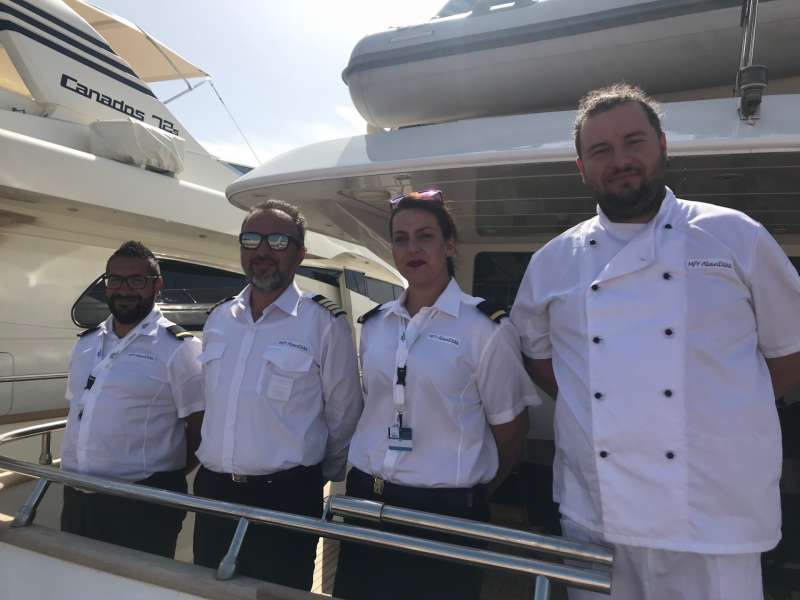 Title
Name
Nation
Born
Licenses
Captain
Nikolaos I. Theodoropoulos
Greek
1977
0
Number of Crew: 4
Languages:
Crew Profiles:
CAPTAIN – Nikolaos I. Theodoropoulos
Captain Nikolaos is 41 years old and holds a Captain Class 'A' Certificate (STCW. He also holds Certificates for Advanced Survival, Fire Fighting, First Aid and Medical Care onboard, Passenger Safety, Risk Assessment Ship Security etc, etc.) He has over 10 years of experience at sea onboard private and charter yachts. Captain Nikolaos speaks good English.

CHEF – George Pagounis
George is 35 years old and is a graduate of the Le Monde Institute of Athens. He has served as a Chef in various restaurants and charter yachts for the past 9 years. George possesses knowledge of molecular gastronomy and he specializes in Mediterranean, Russian and Czech cuisine. He knows also very good to prepare dishes for vegetarians. He speaks good English.

STEWARDESS – Dimitra Kyriakopoulou
Dimitra is 24 years and very attentive. She has experience as a Stewardess/Sailor and assist the Chef serve his delicious specialties. Dimitra speaks good English.

DECKHAND – Michail Klinis
Michail is 30 years old has 7 years of experience on board private and charter yachts. He holds a Certificate of Proficiency Life Saving and Fire Fighting Appliances. His main objective is to maintain all deck equipment, run the tender, while keeping the yacht in a pristine condition. He speaks English.