ALLENDE GUESTS COMMENTS
We could not have asked for a better first experience living aboard a yacht.- March 2018
You guys packed so much adventure into every day of our trip that I'm sure we could fill volumes (and I have the 2,800 photos to prove it)! We could not have asked for a better first experience living aboard a yacht. Allende has all the comforts we could ever hope for--and Kristiann's cooking was beyond brilliant and delicious! We're really going to miss snuggling with Friday on the "Lido Deck" while sipping lattes and Painkillers. These experiences have ignited a new passion for travel on the water that I'm sure will stay with us for the rest of our lives. Looking forward to our next sail with you--and the next, and the next...
Bradley & Andrew

Never have we ever eaten such fine food, meal after meal, day after day and never have we ever witnessed such rare natural beauty, reef after cove after mountain after bay. This past week has cleared our minds and filled our souls. You are gracious hosts and patient teachers. All very much appreciated.
Phil & Fontaine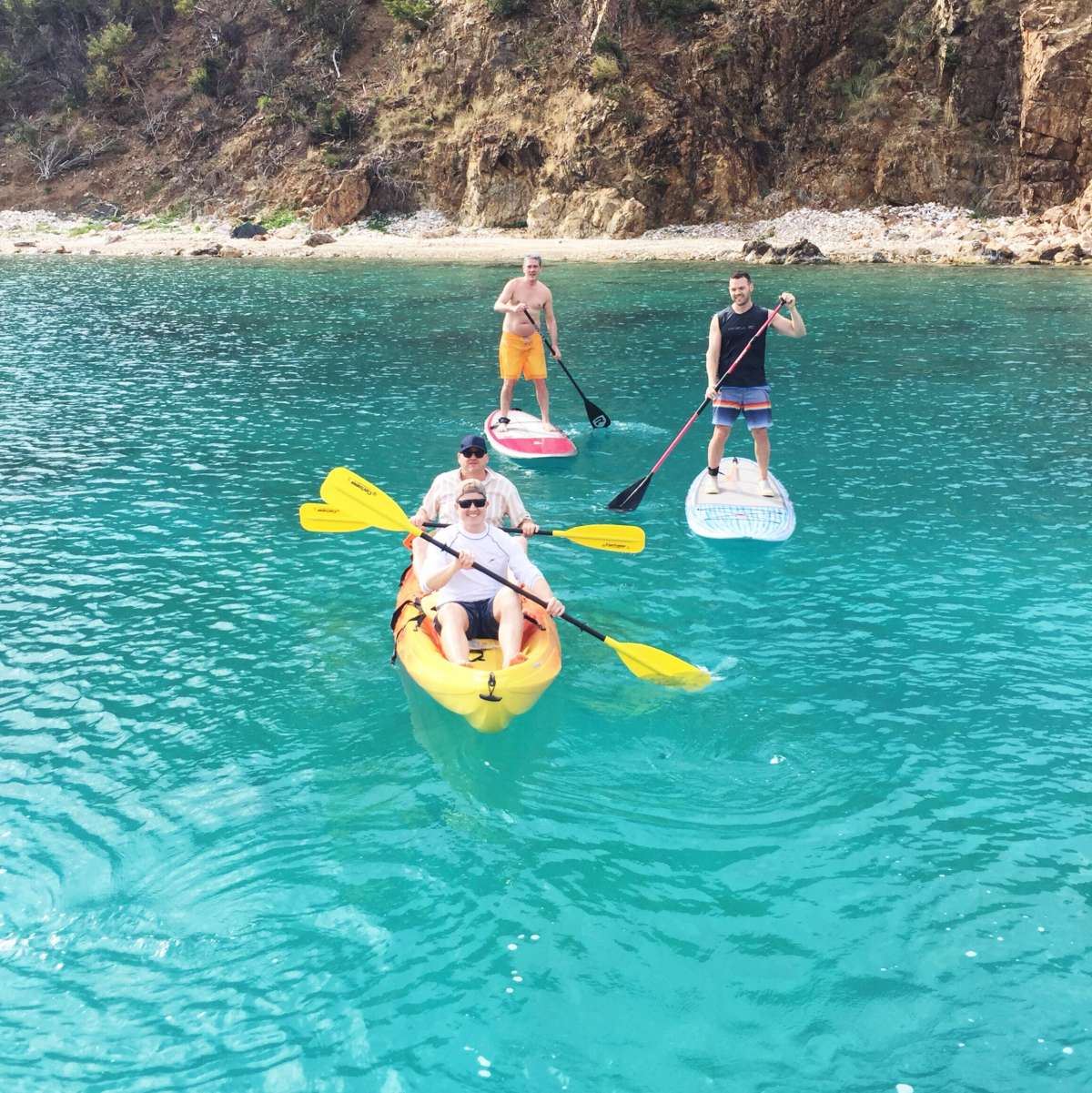 Sail Allende!!!!! 5 Stars---All the Way!!!!
I wanted to reach out to you and thank you for your help setting up our first and BEST sailboat trip in the BVI's. I can't explain how magical and perfect our trip was!!! The catamaran was amazing, but no matter how the boat was, you can never replicate the crew! Kristiann and Graham were soooo key to our trip being perfect, fun and delicious. The service was by far better than any luxury hotel I've stayed in. They both were low-key and accommodating, and sooo organized and prepared to supply their guest with the best of the best. I HIGHLY recommend making Sail Allende your first choice when a potential customer asks for your "opinion" as there are many boats/crew to choose from.

This trip touched my soul! I feel like I'll need to sail at least once a year, and I will only sail with Kristiann and Graham. They have a loyal following with me and my husband! Truly epic and remarkable experience thanks to them and their perfectly designed and well-maintained boat along with their 5-star meals, coffee, drinks, and appetizers!!!

The FOOD was AMAZING and sooooo THOUGHTFUL!!!! Loved Kristiann's very own homemade "Bushwacker" or "Frozen Lemonade." Let me not forget how Kristiann made homemade hamburger buns, homemade Key-Lime Pie (which she used a "blow-torch" to scorch the meringue on top------SO COOL!!!!), homemade Almond Cake, Homemade banana nut bread......... and they have a grill on board, so all of our meats were grilled and yummy right down to the "grilled pineapple" they served with our burgers. We appreciated so much of the thought, detail, and care that went into making our trip so special. I felt like the Queen of England on the seas!!! LOL

Kristin G - August 2017
To say that Sail Allende is exceptional is a huge understatement!
One goes on a trip or has an experience they always seem to find something to improve on....but, honestly, I'm unable to find anything. They manage to hit every check box and as far as I'm concerned, they set the benchmark for quality service and crewing a catamaran.

Excellent, knowledgeable Captainship, incredible 6-star gourmet cuisine (ALL made from scratch in a small ship's galley), deep knowledge of the area with excellent sightseeing, and kisses on the nose from their dog Friday...all make for a "trip of a lifetime" we plan to recreate over and over...thank you Kristiann and Graham!
Derek & Christine Atchley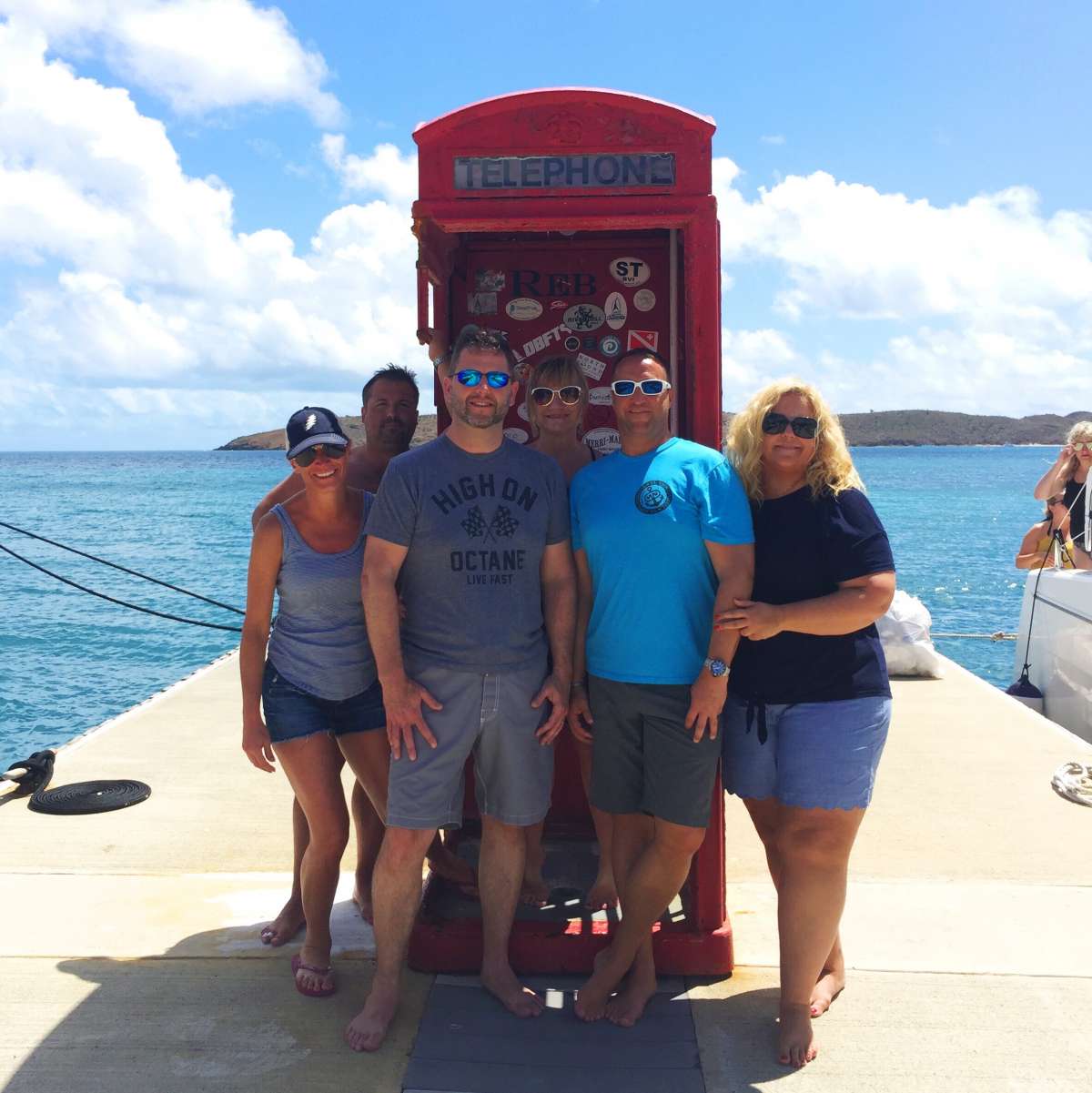 The best trip ever

Super fun-filled week. Excellent food, sailing and water activities. The best trip ever and we're ready to do it all again!
Lee & David McGarey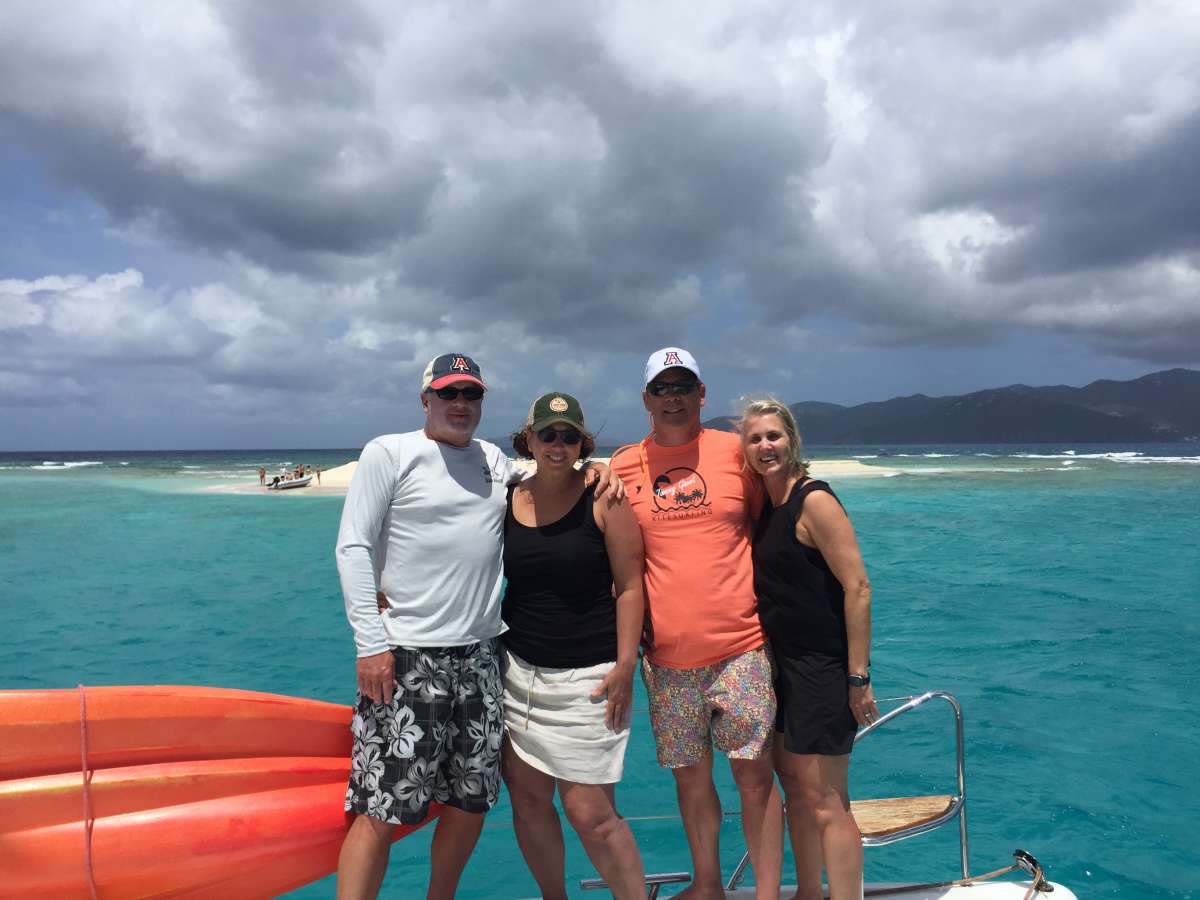 BVI - December 20th - 26th 2018
We all agreed that our week with Graham and Kristiann on Sail Allende was the best sailing trip we have had, despite our two boys being committed monohull fans! Specifically, G&K are enthusiastic about sailing so were happy to blast around as much as we liked. They allowed our involvement and were helpful with tips and instruction. G&K took turns to snorkel with us, being wonderful guides and spotters underwater. Catering was fabulous. Their professionalism and attention to detail was manifest in everything they did and included some lovely personal touches. They have given each aspect of hosting serious thought and none of us could find fault with a thing. Perhaps the best way I can communicate it is to report what I said to them: not only could I not find fault, but I could not come up with a single thing that I think they could do better, they really were that good. Sailing, itinerary, friendliness and discretion (and getting the balance), ideas, organisation, catering, drinks and refreshments etc. It was terrific. The boat was perfect for a guest party of 4-6
Andrew
You checked all the boxes! Plus a Whale Watch! March 2018
One of the best trips ever! The food was fantastic and we always felt we were in the hands of an experienced Captain. Each meal, beach, port-of-call was exceptional. Can't wait until we can return.
Maureen & Andy S

You checked all the boxes! A perfect balance of professionalism and down-to-earth friendliness. Incredible activities and relaxation, all topped by the best eating I have ever experienced. Truly over the top!
Carlo & Karen M

The entire trip was perfect from start to finish. This would not be a complete entry without expressing my utter gratitude for the vegan cooking on my behalf--beyond my expectation. Graham and Kristiann--thank you so much for everything you did to provide a great trip.
Robin S.

Awesome. The whole thing! The BVI, the company, the boat and of course Graham & Kristiann--they treated us like honored guests. A week of perfection.
Dave S