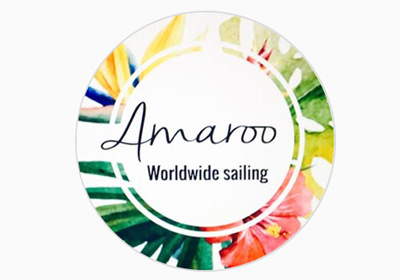 Availability
| Start Date | End Date | Details |
| --- | --- | --- |
| Sep 22, 2018 | Nov 17, 2018 | Transit: Southampton, UK to Las Palmas, Gran Canaria |
| Nov 24, 2018 | Dec 20, 2018 | Transit: Las Palmas, Gran Canaria to Antigua, Leeward Island* |
| Dec 29, 2018 | Jan 05, 2019 | Booked: Antigua, Leeward Island* to Antigua, Leeward Island* |
| Feb 22, 2019 | Oct 31, 2019 | Unavailable: Antigua, Leeward Island* to Australia |
Rates
High Rate: 12500.00 USD per week
Low Rate: 12500.00 USD per week
MCA Compliant: MCA Compliant
Rates are Plus Expenses

Additional Rate Details:
Plus 10% for Christmas and New Year charters

Plus all expenses for cruising charters, APA US$2,500
Summer Base Port: UK
Summer Operating Area:
Winter Base Port: Antigua
Winter Operating Area: Caribbean Windwards
Location Details:
Amaroo has been shipped back to the UK to be repaired after Hurricane Irma, she will be heading back to the Caribbean on the ARC in November and will be based in Antigua from mid December - mid February. Chartering from Antigua south to Martinique and north to St Maarten.

All rates are for the entire yacht and are subject to change without notice prior to actual reservation. An additional premium maybe applied for Holiday Periods such as Christmas and New Year.