CREW PROFILES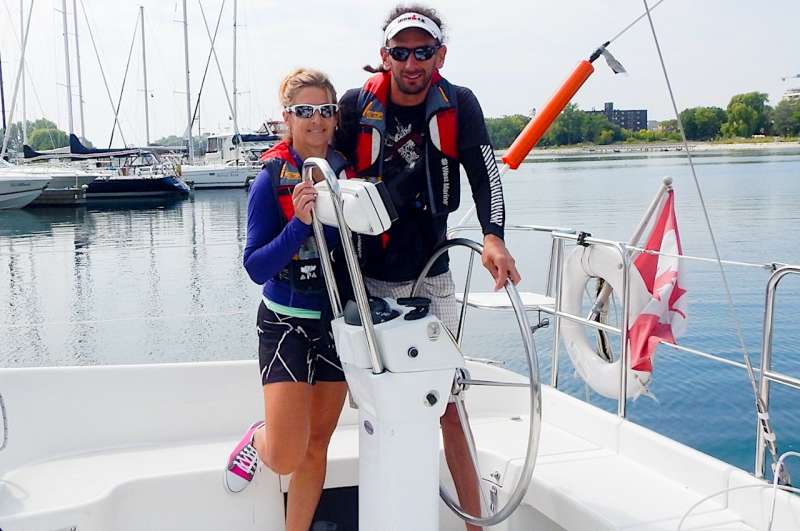 Title
Name
Nation
Born
Licenses
Captain
Derek Alldritt
Canada
1978
Chef / Mate
Cindy Fortuna
CAnada
1963
Number of Crew: 2
Languages: English
Crew Profiles:
The many years spent vacationing in the Caribbean, developing friendships and a strong tie to the community, created a yearning for Derek and Cindy to leave the wintry Canadian climate for the sun, white sands and turquoise waters of the islands. The time came for them to leave their corporate roles, after successful careers in the Financial Services and Technology industries. Over six years ago, they hatched a plan to sell everything in Canada, buy a sailing yacht, and move their lives to the islands to share their passion for their tropical paradise.
Captain Derek's passion for experiencing life to the fullest has led him to many interesting and fulfilling adventures. From a young age, his love of music has played an important role. Although his educational background is Applied Physics and his professional career was mostly spent in the corporate world working for Global Technology Companies as a Cloud Architect, he spent earlier years touring with various bands as a guitar tech and tour manager. Derek's creative eye in photography and his scuba diving qualifications blend very well with his life in the Caribbean. His drive to challenge himself is constantly at the forefront, which contributed to his training and completion in marathons, duathalons, triathalons and ultimately several Ironman competitions. Derek's desire to embrace whatever he does whole-heartedly not only constitutes a great Captain, but also makes him a knowledgeable mechanic, plumber, electrician, electronics, and technology guru. Derek's wide repertoire of information and knowledge on many topics, his willingness to share his life experiences, and his keen interest in learning about others and endless energy contributes greatly to the overall guest enjoyment and interaction during their entire vacation experience.
Born and raised near Toronto, Canada, Chef/Hostess Cindy started her love affair with travel many years ago. Her adventures include climbing Kilimanjaro, safaris in Tanzania, hiking the Inca Trail to Machu Picchu, discovering the wonders of the ruins of Cusco and The Sacred Valley, and sand-boarding the dunes in Peru. She has also travelled throughout Canada, gone on numerous trips to explore the sites of Europe and enjoyed many vacations in the Caribbean. Cindy's dedication to a healthy, active lifestyle has always been a priority, as shown through her zest for running, cycling, swimming and paddle boarding. She has had a passion for food always, and over a lifetime of entertaining has realized that the right food and drink will greatly enhance the guest experience. Her satisfaction comes from providing unique, flavourful, nutritious cuisine, and nothing makes her happier than sharing her creations with others in her beautiful Caribbean paradise. Along with a high standard for customer service and understanding what people need before they ask, honed over decades in Corporate Human Resources, make the guest experience truly her number one priority. The minute you board Aravilla, Cindy will attend to your every need to ensure you have the vacation of a lifetime.
Together, Derek and Cindy create a welcoming, entertaining and relaxing environment customized to make their guest's vacation a one of a kind tropical getaway. Their goal is to ensure their guests leave with memories of a first class experience found only aboard Aravilla!