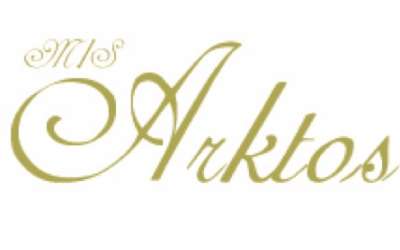 ARKTOS GUESTS COMMENTS
August 2017
Captain Stelios and the crew,
Thank you so much my best family holiday ever, many happy memories much laughter, delicious food and many pink spirits made by Joanna what more could you ask. Sally

JULY 2017
The trip was an once in a lifetime experience that Charlotte and I will never forget. It exceeded expectation and we will never be all to return unless we go with the Arktos crew! Bravo for the hospitality.
July 2017
Captain Stelios and the crew.
We have all had a wonderful fun time on Arktos enjoying the boat and the Greek islands. You have given us a great time and excellent food, lot of fun and memories that we will keep for ever. Thank you Rod



June 2017
To our friends on Arktos – They say a boat has a spirit – Arktos (the Bear) has a warm welcoming spirit. It starts with the boat & ripples through the crew and is felt log the guests.
If the greatest gift you can give family & friends is memories & experiences then this for me and family and friends this was an memorable gift that the Arktos family provided.
Thank you for your welcoming hearts, your accommodating grace and too many good memories (and food!) to mention – To the owner, crew and all her guests – Fair winds and great memories.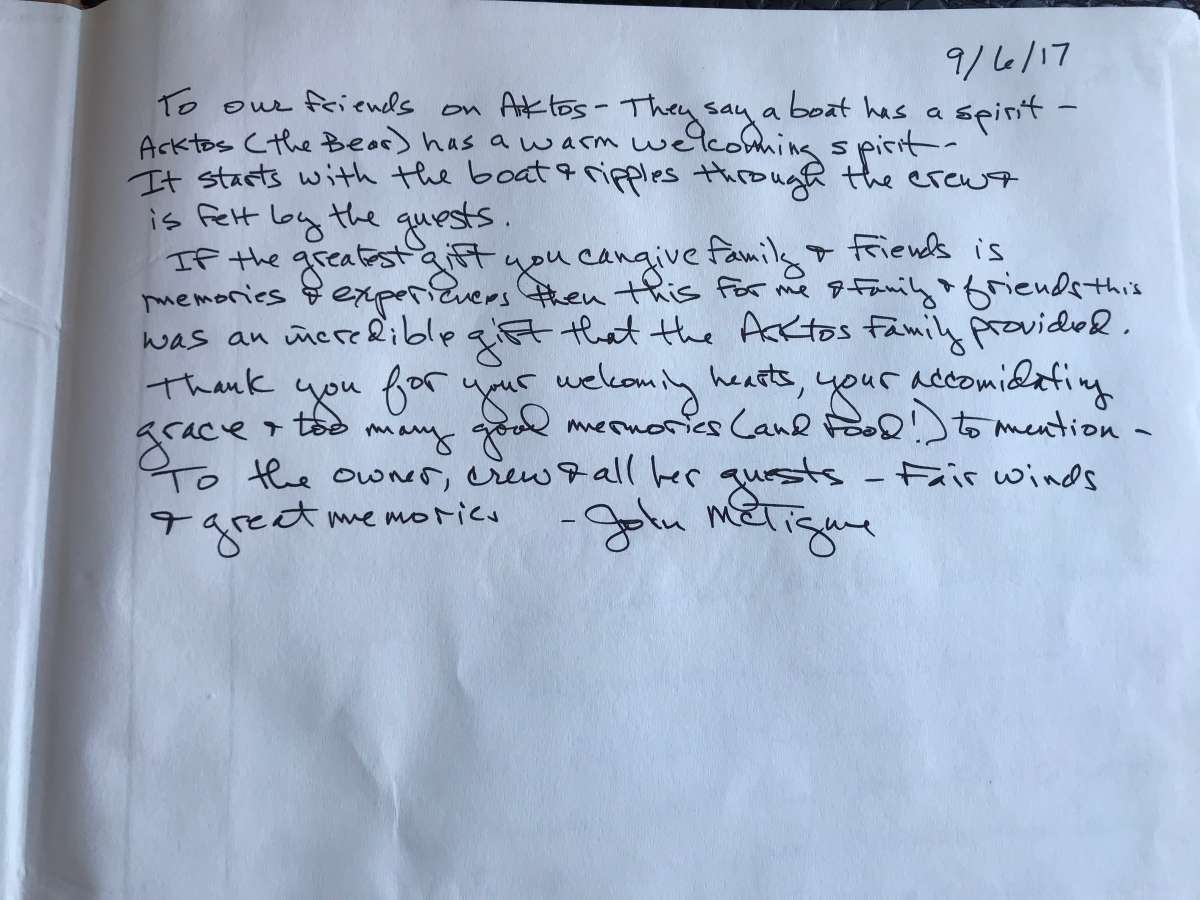 JULY 2017
To this fantastic crew under the command of the competent Captain Stelios, we, Brazilians, members of the family of Raquel end Antonio would like to express our most scincere appreciation for the warm welcome your provide us during the week we spend with you on board of this classical sailing boat named Arktos. We enjoyed very much spending this time visiting different Cyclades islands, and learning more about the Greek civilization, thanks to you whom we consider our very good friends. We do hope to coming back soon to know more about this fantastic and interesting country! See you soon!
Antonio