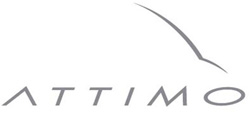 CREW PROFILES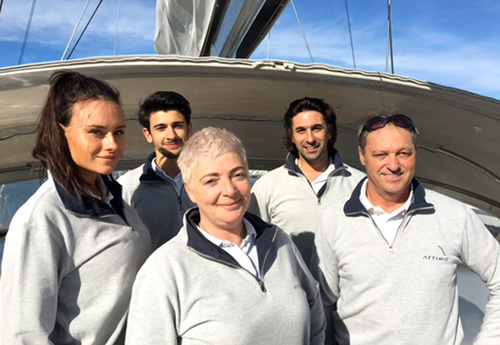 Title
Name
Nation
Born
Licenses
Captain
Bertrand Prieur
French
0
STCW95
CHEF
Marina BELZ
0
Number of Crew: 5
Languages: English and French Little german, italian, spanish
Crew Profiles:
CAPTAIN: Bertrand PRIEUR
French
STCW95,
Languages: French, English,
Bertrand is an experimented and passionate captain, which has been sailing around the world for 3 years.
Before joining ATTIMO he spent the last 8 years as charter captain onboard sailing yachts DJANGO TOO, operating very successfully on charter mainly in the Eastern Med.
Since 2005 he is now Captain on ATTIMO, which would be a pleasure for him to share his passion of sailing with the guests.
His experience in the matter is unequalled, his sailing carriers records is excellent; He knows the Mediterranean Sea and all his idyllic mooring better than anyone else.

FIRST MATE: Jean Baptiste KLING
French
Languages : French, English,
Jean-Baptiste is a very friendly and efficient young mate/engineer, he learned to sail around the Anglo-Norman Islands where he also practiced for many years sport sailing and competition.
He has also trained and initiated young teenagers in sailing many years.
Jean-Baptiste spent about 5 years sailing around the Caribbean on a 40m S/Y before joining the ATTIMO crew four years ago. He is always ready to give you a lot of fun.

CHEF: Marina BELZ
French
Languages: French, English,
Marina always seeks out the best and freshest ingredients and has a true passion for food.
She is found seeking out new recipes and ideas, especially new ways to cook fishes.
She looks forward to tempting your pallet with her sumptuous cooking, and is always able to customize a menu for any occasion or dietary preference

STEWARDESS: Danai PANDELEONTOS
Greek
Languages : fluent English, Greek and basic French
Danai is friendly and caring her nationality is Greek/Danish. She has lived in many different countries due to the fact that traveling is a passion of hers, as so is sailing. She has been competing in the national team of Greece for many years in show jumping and is enthusiastic for learning new elements in her every day life.

DECK-HAND: Joan FRANZELLA
French
Languages: French and good english
Joan is from the South of France. He is an athletic and dynamic person. For the past four years he has been working as a plumber. He is passionate for the sea and very enthusiastic to learn this field of work and plans on giving his best.