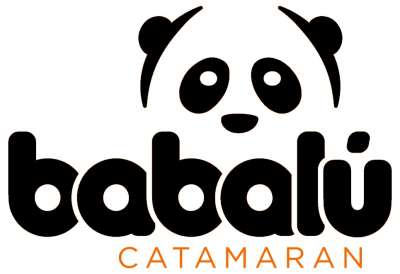 BABALU GUESTS COMMENTS
06 - 13 JULY 2019

With sincere thanks <3 We want to tell you all how thankful we are for a trip of a lifetime in Greece!! From the moment we walked onboard Babalu we felt so happy and comfortable!! The islands were all so beautiful and explained so many aspects of life in Greece. The food is something we will ALWAYS remember Nenetta poured her heart and soul into every meal, especially Adam's Birthday cake!!! Playing "Bullshit" with Nikos was so memorable. Suzanne couldn't have done enough for us. Always taking care of us! The long journey on rough sea's was quite an adventure. We are grateful that Nikos had the experience to get us all safety back. Your kindness, patience and love will be remembered by all of us!!! Until we meet again… We feel you like family now and we are wishing you the best!!
Ashley, Jessica, Adam, Lori, Lexi, Michael, Mike and Joy

This trip will be remembered for a lifetime! One of us will not remember the first day and ½ , but she will never forget Nenetta saved her food! We became friends fast and had great times! Hopefully, you have learned new skills from us, like making a fantastic cocktail to being able to play "Bullshit" like an expert! We have learned much from you, one how to be a fabulous cook, how to sail a boat through rough seas, and how to enjoy a vacation of a lifetime. Thank you for all you have done. We cannot wait for your visit to the States. We will always have room for you at our home.

29 JUNE - 06 JULY 2019
Thank you so much for the wonderful trip, Nikos, Nenetta and Susanna. Everything was super fun, especially fishing and the tubes!! I hope we will make an experience like this again!! Thank you for everything!
P.S: Nenetta the food was amazing!!!
Carolina <3

Thank you for everything. This vacation was the best we had so far and the food was amazing!!
Much love,
Naomi

22-29 JUNE 2019
What an amazing experience we had on the Babalu! From the beginning the crew made sure we had a great time from boarding in Athens to the many islands which the kids named for themselves. We had a wonderful experience at each island. Waters was beautiful. Snorkeling was awesome. Can't say enough about the food!! Each meal seemed to be better than the last. Lots of stories told. Lots of liquids drank! What happened in Greece stays in Greece 😊Thank you Captain Niko, Nenetta, Susana for making this experience better than expected! I appreciate you making us feel like family. We will be back to visit our Greek (and Spanish) family soon.
15-22 JUNE 2019
What a week on the beautiful Babalu!! It far exceeded our expectations and it was an experience we will never forget. Niko, thank you for being such an amazing captain and for all the time you spent tubing and skiing with us. Nenetta, your food was incredible – you took us on a culinary tour and not just a sailing trip. Susana, thank you for keeping Babalu so beautiful for us, and for always being there to help us out with whatever were doing never without a smile. Action packed days on crystal blue waters, great swims, laughs and fun. We cannot wait to be back! We will miss you Babalu and fantastic crew,
THANK YOU FOR EVERYTHING! <3
Much love from South Africa
Efharisto & Geia sou
Mike, Sandra, Rhys, Sarah, Nina, Juis and Dave

24 - 31 MAY 2019
Maiden Voyage Original Babalu Crew

I feel so blessed to be on the maiden voyage of the Babalu!! She is an amazing yacht with the best captain and crew in the Mediterranean. Thank you for putting up with us for the week we will remember this trip forever.
Scott + Tara Roseman, Loonis, California, USA

Amazing trip aboard the Babalu!! The crew took such a good care of us as we celebrated the 50th Birthday and Zoth anniversary. Once in a lifetime trip, LOVED IT!!!
Lisa Danes <3

Love, Love, Love Nikos and Neneta! Babalu was amazing and the crew made our holidays unforgettable!!! <3