BLACK CAT GUESTS COMMENTS
Charter on March 7-14, 2020 in the Grenadines / American party of 6
Pauline, Seb and Victoria​,

Thank you for a fabulous week! We so enjoyed exploring the Grenadines islands with you all.
Your hospitality and kindness made our family feel at home.
Come visit soon!

The C. family

PS: Val says thanks for letting her wear her shoes for her burn foot.
PSS: Best dinghy ever!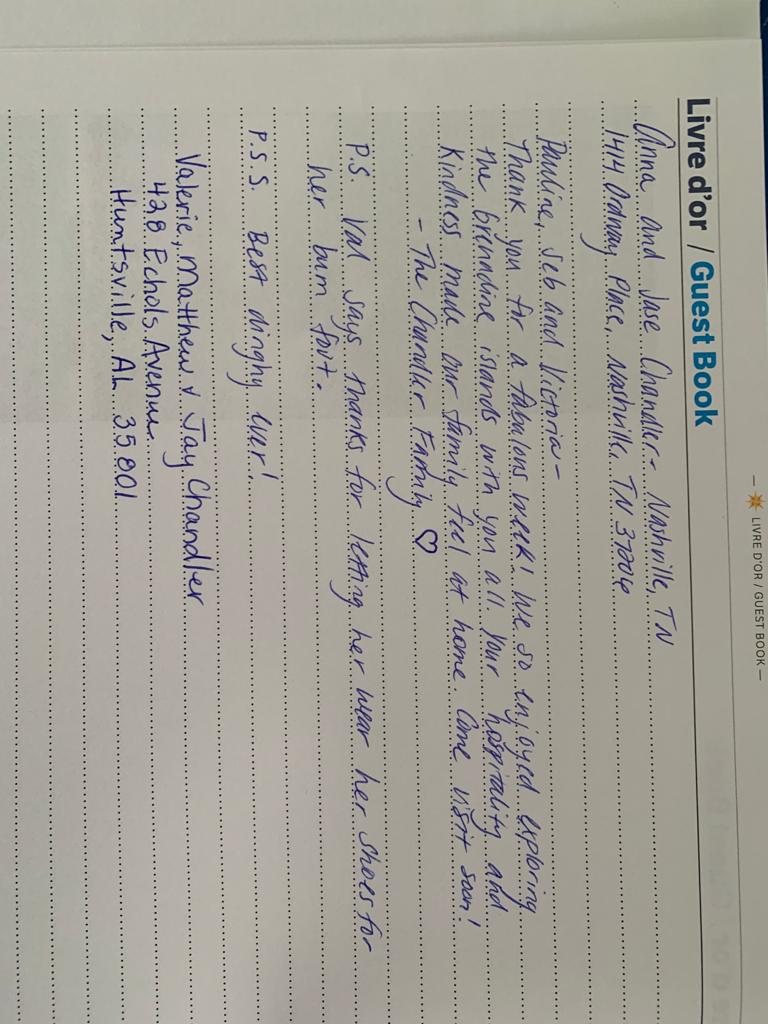 Charter on January 19-26, 2020 in the Grenadines / American group of 9
Dear Sebastien, Pauline & Victoria,
Thank you again for all you have done for us this week.
We all never forget you.
We wish you happy, healthy and calm seas !
Love J. & B.

Notes from the broker:
It was such a great review of the yachts and the crew who he said are just simply fantastic.
All that he said in his 'thank you' to them in the video, he said to me – and more.
Really, he told me they are just brilliant – so genuine – the girls both with wonderful smiles, happy, couldn't do enough for them, food was amazing, service discreet and 5*.
Sebastien they all loved too – kind, interesting, great captain etc, etc.

Charter on July 23-29, 2019 / Serifos – Mykonos, Cyclades Islands / Family of 3
To the crew of the Black Cat
My family had the most wonderful holiday island hoping all over Greece. Sebastien and the girls took excellent care of us and the food, the confort of the beds was the best I have ever had on a boat.
K.K
Thank you so much for everything !
Love the seabobs so much. Love
L.