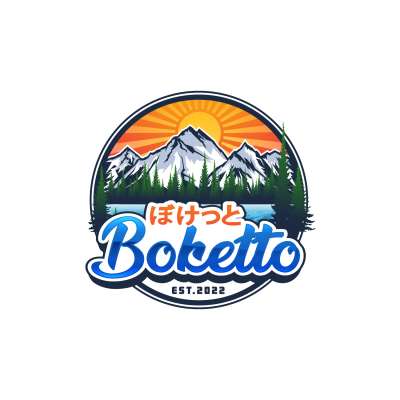 CREW PROFILES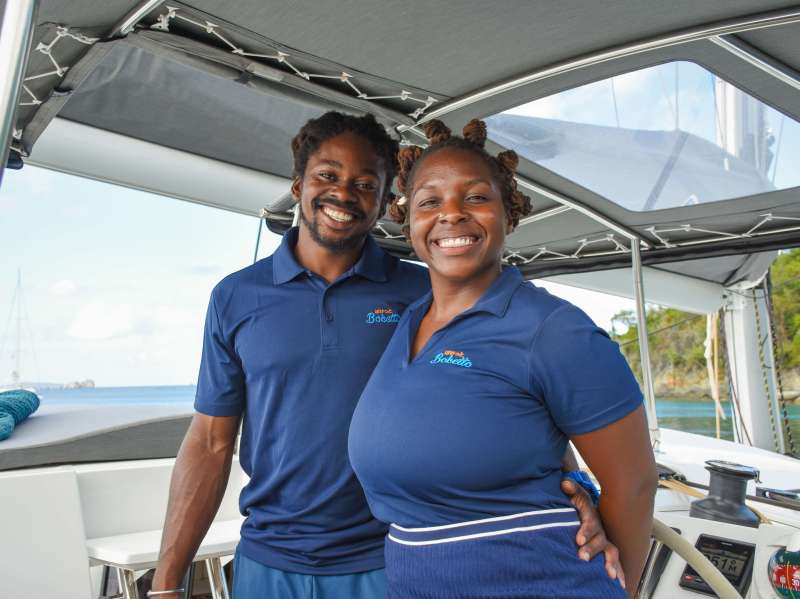 Title
Name
Nation
Born
Licenses
Captain
Lukata Samuel
US
1996
100T MASTER
Chef / First Mate
Benita Marshall
US
1997
100T MASTER
Number of Crew: 2
Languages:
Crew Profiles:

Capt. Lukata Samuel
Lukata Samuel is a 100 ton Master Captain born and raised in the beautiful Virgin Islands with endless knowledge of the Virgin Island and surrounding islands. He began sailing at 8 years old at the St.Thomas Yacht Club where he found a love for sailing and continued learning and teaching . With his mind set, Lukata traveled to St. Vincent and Grenadines to teach sailing to the local youth. After this, he then began working on day charters in the Virgin Islands as well as in Puerto Rico.

Aside from sailing, Lukata is a locally known runner and triathlete and has competed in multiple triathlon events in the Virgin Islands and Puerto Rico. In their down time Lukata and Benita can be found competing in sailing races, volunteering in the local community as well as basking in the sun at some of their favorite hidden beaches. You can also catch them at the sailing and wellness program where they provide the fundamentals of sailing as well as the building blocks to a healthy lifestyle to the youth of St. Thomas.

Lukata has a passion for sharing the beautiful island experience with his guest while they indulge in the Caribbean lifestyle. He is determined to push the bounds of the ocean and create a tropical oasis experience for the guests. Lukata brings a diverse package to every charter. He provides farm fresh provisions, special Island tours, local eateries, local artists and much more to bring you deep into the islands food, fun, and culture . He loves it when his guest have a dream like island experience as this has been his pleasure and pride of his . "The purpose of life, after all, is to live it, to taste experience to the utmost, to reach out eagerly and without fear for a newer and richer experience" a quote that he strongly leads his life by. Come be Irie and catch the wind of wonders on Boketto as Captain Lukata sets sail on a lifetime experience in the Virgin Islands.


Chef Benita Marshall
Captain & Chef Benita Marshall is a flare of bright energy and a lover of sunset swimming & fresh pesto. With 2+ years of experience and upwards of 1000 nautical miles on near coastal waters as well as carrying her USCG Master 100 ton, Benita truly feels one with the ocean and is has surrendered to wherever the waves take her. Hailing from all over the Caribbean with family roots in several islands from Cuba to Trinidad, Benita considers herself "your local island explorer" of food, fun, culture and of course waves.

Benita comes alive in the kitchen and has the best time making art in the galley. With over 5 years in the culinary and restaurant industry, Benita is well versed in various diets and allergies, and believes that whatever you put into your body, should always make you feel better. "Making sure the guests dance when they eat" has always been her thrill and something she looks forward to when preparing delicious food. Benita and Lukata also help operate their local family farms of Meder Mogzit and Greenridge Guavaberry and provide a "farm to table" approach to dining so the freshness and love will always be tasted.

Rising to the motion of the ocean and the light of the sun is always something Benita wants to do for the rest of her life. Benita is a certified yoga and pilates instructor and believes that health is truly wealth, so mindful movement, meditation and breathing are some the things she loves to connect with her guests on. Benita is passionate about feeding the spirit within as well as having fun almost every second of her life, so you probably find her in prayer and meditation at 6am to doing flips off the boat 3 hours later.

Benita and Lukata offer a wide range of activities from farm tours, historic hikes to meeting with local musicians and artists as well as memorable experiences off land for all their guests to take as intangible souvenirs. With their Caribbean essence, Lukata and Benita indulge their guests in a behind the scene experience of culture, food, fun and the true "island life".