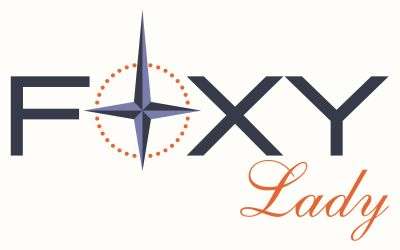 Availability
| Start Date | End Date | Details |
| --- | --- | --- |
| Mar 25, 2023 | Apr 01, 2023 | Booked: Scrub Island - BVI to Tortola, Nanny Cay, BVI |
| Apr 02, 2023 | Apr 09, 2023 | Booked: Tortola, Nanny Cay, BVI to Tortola, Nanny Cay, BVI |
| Apr 13, 2023 | Apr 20, 2023 | Booked: Tortola, Nanny Cay, BVI to Tortola, Nanny Cay, BVI |
| Apr 21, 2023 | Apr 28, 2023 | Booked: Tortola, Nanny Cay, BVI to Tortola, Nanny Cay, BVI |
| May 03, 2023 | May 10, 2023 | Booked: Tortola, Nanny Cay, BVI to Tortola, Nanny Cay, BVI |
| May 11, 2023 | May 18, 2023 | Booked: Tortola, West End, BVI to Tortola, Nanny Cay, BVI |
| May 25, 2023 | Jun 01, 2023 | Booked: Tortola, Nanny Cay, BVI to Tortola, Nanny Cay, BVI |
| Jun 04, 2023 | Jun 11, 2023 | Booked: Tortola, Nanny Cay, BVI to Tortola, Nanny Cay, BVI |
| Jun 16, 2023 | Jun 23, 2023 | Booked: Tortola, Nanny Cay, BVI to Tortola, Nanny Cay, BVI |
| Jun 25, 2023 | Jul 02, 2023 | Booked: Tortola, Nanny Cay, BVI to Tortola, Nanny Cay, BVI |
| Jul 05, 2023 | Jul 12, 2023 | Booked: Tortola, Nanny Cay, BVI to Tortola, Nanny Cay, BVI |
| Dec 02, 2023 | Dec 16, 2023 | Booked: Tortola, Nanny Cay, BVI to Tortola, Nanny Cay, BVI |
Rates
High Rate: 40500.00 USD per week
Low Rate: 31500.00 USD per week
Seasonal/Individual Rates

Season
Currency
Terms
2 Pax
3 Pax
4 Pax
5 Pax
6 Pax
7 Pax
8 Pax

Winter 2022/2023

US Dollars
(Caribbean Terms) Inclusive
31,500
32,000
32,500
34,000
34,500
36,000
36,500

Summer 2023

US Dollars
(Caribbean Terms) Inclusive
35,500
36,000
36,500
38,000
38,500
40,000
40,500

Winter 2023/2024

US Dollars
(Caribbean Terms) Inclusive
35,500
36,000
36,500
38,000
38,500
40,000
40,500
MCA Compliant:
MCA Compliant
Rates are All Inclusive
Taxes, re-location fees, cruising permits and licenses may be extra. Please verify with clearing house.
Cruising Permit: Paid by Boat Licenses: Paid by Boat
Additional Rate Details:
GENERAL RATES NOTE: All rates are for 7 nights, 8 days.
For short charters please use the divide-by-6 rule for figuring short charter premiums.
Charters of less than 5 nights available depending on schedule and season, please inquire.
**Please note: December 1 - April 30 will be 3 crew and May 1 - November 30 will be 2 crew.
FOXY LADY is a BVI based yacht and crew. Please use BVI ports only.
48 hours between charters please.

Inquire for dates after 15 July 2023

CHRISTMAS/NEW YEARS: 1-8 guests $48,000.00 - 7 night minimum.

Christmas charters must end no later than the 26th December. New Years week charters cannot begin earlier than 27th December
.
* * * S P E C I A L S * * *
Summer Base Port: BVI
Summer Operating Area: Caribbean Windwards, Caribbean Virgin Islands (BVI)
Winter Base Port: BVI
Winter Operating Area: Caribbean Virgin Islands (BVI)
Location Details:
BVI based


All rates are for the entire yacht and are subject to change without notice prior to actual reservation. An additional premium maybe applied for Holiday Periods such as Christmas and New Year.