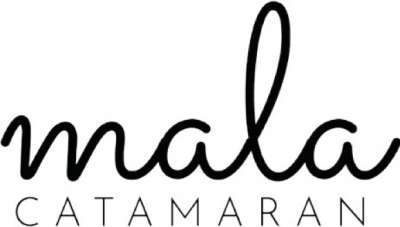 Availability
| Start Date | End Date | Details |
| --- | --- | --- |
| Sep 11, 2021 | Sep 23, 2021 | Booked: Dubrovnik, Croatia to Dubrovnik, Croatia |
| Sep 24, 2021 | Sep 28, 2021 | Booked: Split / TBC to Split / TBC |
| Oct 02, 2021 | Oct 07, 2021 | Booked: Dubrovnik, Croatia to Dubrovnik, Croatia |
| May 13, 2022 | May 20, 2022 | Booked: Split, Croatia to Split, Croatia |
| May 21, 2022 | May 27, 2022 | Booked: Split, Croatia to Dubrovnik, Croatia |
| Jun 05, 2022 | Jun 11, 2022 | Booked: Dubrovnik, Croatia to Split, Croatia |
| Jun 12, 2022 | Jun 19, 2022 | Booked: Split, Croatia to Dubrovnik, Croatia |
| Jul 18, 2022 | Jul 24, 2022 | Booked: Split, Croatia to Split, Croatia |
| Jul 25, 2022 | Aug 02, 2022 | Booked: Split, Croatia to Split, Croatia |
| Aug 03, 2022 | Aug 09, 2022 | Hold: Split, Croatia to Split, Croatia |
Rates
High Rate: 15900.00 EUR per week
Low Rate: 8900.00 EUR per week
MCA Compliant: N/A
Rates are Plus Expenses

Additional Rate Details:
1 May - 31 May 2022: €9,800 + expenses
1 June - 30 June 2022: €13,750 + expenses
1 July - 31 August 2022: €17,400 + expenses
1 September - 30 September 2022: €13,750 + expenses
1 October - 31 October 2022: €9,800 + expenses

Included in price:
Accommodation, the services of a Captain and Hostess, preparation of breakfast, lunch and 2 dinner, use of all on-board water toys, equipment and amenities, cruising taxes and permits, 13% Croatian VAT, tourist tax, Wi-Fi (10 GB per day), bedding, towels, beach towels & toiletries, final cleaning

APA- Euros 3,000 - payable with the balance.
APA - fee that covers costs of requested food and beverages, ports fees, diesel etc. Captain keeps record of all expenses on board and returns the balance to the client or asks payment of the remaining costs (if any occurred) at the end of the charter week.

Crew Gratuity – Although discretionary, a crew gratuity of 10% of the charter fee is customary.

Payment conditions: 50% within 7 days of signing the charter agreement, remaining 50% + APA at least 5 weeks before the beginning of the charter.
Summer Base Port: Croatia
Summer Operating Area: Croatia
Winter Base Port: Croatia
Winter Operating Area: Croatia
Location Details:


All rates are for the entire yacht and are subject to change without notice prior to actual reservation. An additional premium maybe applied for Holiday Periods such as Christmas and New Year.