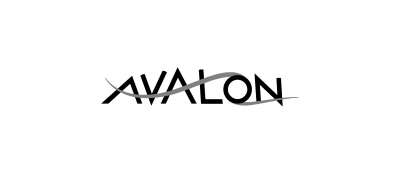 Previously named Katya

CREW PROFILES
Title
Name
Nation
Born
Licenses
Captain
Brook O'Neill
American
0
1st Officer
Jesse Clinton
American
0
Number of Crew: 9
Languages:
Crew Profiles:
Captain
Brook O'Neill, USA
Profile coming soon!

First Officer
Jesse Clinton, USA
Jesse is originally from Savannah, Georgia. He fell in love with boating at a young age and spent his childhood sailing the east coast with his family. He learned how to sail at an early age affording him a keen understanding of the ocean. By the age of 10, he knew his life long dream was to be a captain. When he was a teenager, he sailed the tall ship circuit and eventually taught sailing to young adults. At age 18, he earned his captain's license with plans of making yachting his career. Jesse has spent the past several years crewing aboard sailing yachts & busy charter motor yachts. His calm demeanor and being a natural on the ocean makes him the perfect crew member. He enjoys all water sports, especially wakeboarding, surfing, and paddleboarding. He is also very creative and likes a good challenge.

Chief Engineer
Federico Serra Perez, Uruguay
Federico's hometown is Montevideo, Uruguay. He has always had a passion for new challenges which drove him to pursue a career in engineering. Being a marine engineer for seven years now, he started working as a commercial engineer on a cruise ship before switching to super yachts in 2012. "Freddie", like most people in this industry, has a love for travel and being introduced to new cultures. His desire to explore the far reaches of the world ultimately lead him to learning multiple languages so that he could make his travels more engaging; He is fluent in Spanish and English and conversational in Portuguese and Italian. In his free time, Freddie enjoys mountain biking and playing soccer.

Bosun
Andrew Hindley, Bahamas
Andrew was born in Freeport, Grand Bahama. He has spent the majority of his life on the water exploring the Bahamas through fishing, sailing, and diving. This is what drew him closer and closer to what he truly loves; a life at sea. Yachting was undoubtedly the perfect path. Andrew graduated Plymouth University in the United Kingdom, obtaining his Bachelor's Degree in Navigation and Maritime Science (MCA recognized). His current ambition is to obtain his Officer of Watch Unlimited so that he may further his career in the Yachting Industry. Andrew's hobbies include rugby, kiteboarding, spearfishing, sailing, deep sea fishing, and diving. He is excited to continue his journey on M/Y AVALON.

Deckhand
Brittini Burton, USA
Born and raised in Detroit, Michigan, Brittini grew up boating on the Great Lakes. In 2016 she graduated from Michigan State University with a degree in Communications. Brittini's real passion has always been for the outdoors. This passion lead her to travel around America working in hospitality for a number of National Parks; Yellow Stone, Denali in Alaska and a Ski Resort in Lake Tahoe, CA. Wanting to continue with this lifestyle she found out about yachting and thought it would be the perfect fit! She moved to Florida in October, 2017 to pursue a career in yachting. Brittini brings a lively spirit to everything she does and is excited for the new adventures to come on M/Y Avalon. She loves all water sports, camping, hiking and yoga.

Chef
TBD

Chief Stewardess
Maggie Delozier, USA
Maggie was born and raised in the beautiful state of Vermont. When she was 9, she moved with her family to the warmer climate of California. She has fond memories of growing up and taking road trips across the states. These family adventures unleashed a passion for traveling. Before yachting, Maggie worked as a waitress at a 5 star restaurant in California. It was there that Maggie learned the fine art of service and quickly became a natural. In 2011, she moved to Fort Lauderdale, Florida to start a career in yachting. Since then, she has been crew onboard a sailing yacht & 2 busy charter motor yachts. She has enjoyed her time cruising the Bahamas, Caribbean and New England and is excited to continue her journey on Avalon. When Maggie isn't sailing the blue waters, she enjoys the outdoors, tennis, fitness, and, her favorite, baking.

Second Stewardess
Lottie Doherty, England
Lottie grew up in the small seaside town of South Devon, England. Living on the coast, she spent the Summers with her family on the beach and kayaking no matter the weather. They also went on a couple of family sailing holidays to Greece and Turkey, and this is where she developed her passion for working on the water. Lottie worked in a vacation rental agency for 3 years as a Digital Marketing Assistant and thoroughly enjoyed the challenges and liaising with customers and owners on a daily basis to meet and exceed their needs. Lottie has been in the yachting industry for 4 years, within this time she has been lucky enough to work on a world travelling motor yacht where they cruised around Thailand, Singapore, Indonesia and Australia. She appreciates the smaller things in life and has a very caring nature. Lottie is delighted to be part of the Avalon crew.

Third Stewardess
Frankie Arlidge, New Zealand
Frankie grew up on a farm in the quaint town of Hamilton, New Zealand. Escaping to her family's favorite beach for Christmas every year, her love for the ocean and travel was sparked at an early age. Frankie then began scuba diving at the age of 15. Soon after, she graduated high school and went on to become a medical administrator for a couple years before moving to Western Australia for a working holiday. It was there that she learned about yachting and decided to pick up and move to South Florida to pursue it. In her spare time, you can find Frankie hanging out at the beach, jumping into the water for a dive, or staying active in any way she can.