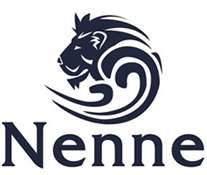 Availability
| Start Date | End Date | Details |
| --- | --- | --- |
| Jun 02, 2021 | Nov 10, 2021 | Unavailable: British Virgin Islands* to British Virgin Islands* |
| Nov 13, 2021 | Nov 20, 2021 | Booked: Yacht Haven Grand to Tortola, Nanny Cay, BVI |
| Nov 25, 2021 | Nov 30, 2021 | Hold: Yacht Haven Grand to Yacht Haven Grand |
| Dec 18, 2021 | Dec 26, 2021 | Booked: Yacht Haven Grand to Tortola, Nanny Cay, BVI |
| Dec 28, 2021 | Jan 04, 2022 | Booked: Tortola, Nanny Cay, BVI to Tortola, Nanny Cay, BVI |
| Jan 06, 2022 | Jan 13, 2022 | Booked: Tortola - Nanny Cay to Yacht Haven Grand |
| Jan 16, 2022 | Jan 23, 2022 | Booked: Tortola - Nanny Cay to Yacht Haven Grand |
| Feb 06, 2022 | Feb 12, 2022 | Hold: Tortola - Nanny Cay to Tortola - Nanny Cay |
| Feb 15, 2022 | Mar 09, 2022 | Unavailable: British Virgin Islands* to British Virgin Islands* |
| Mar 13, 2022 | Mar 20, 2022 | Hold: St Thomas USVI to St Thomas USVI |
| Mar 23, 2022 | Mar 30, 2022 | Booked: Yacht Haven Grand to Yacht Haven Grand |
| Apr 03, 2022 | Apr 09, 2022 | Booked: Yacht Haven Grand to Yacht Haven Grand |
| Apr 12, 2022 | Apr 19, 2022 | Booked: Tortola, TBD to Tortola, TBD |
| Apr 21, 2022 | Apr 28, 2022 | Booked: Tortola, Nanny Cay, BVI to Tortola - Nanny Cay |
| May 01, 2022 | May 09, 2022 | Booked: Yacht Haven Grand to Yacht Haven Grand |
| Jun 20, 2022 | Jun 30, 2022 | Booked: Yacht Haven Grand to Yacht Haven Grand |
| Jul 01, 2022 | Jul 16, 2022 | Unavailable: Yacht Haven Grand to Saint Vincent |
| Jul 17, 2022 | Jul 27, 2022 | Booked: St. Vincent - Blue Lagoon Resort and Marina to Grenada, St Georges |
| Dec 27, 2022 | Jan 03, 2023 | Booked: Tortola - Nanny Cay to St Thomas USVI |
Rates
High Rate: 46000.00 USD per week
Low Rate: 40000.00 USD per week
| | | | | | | | | | |
| --- | --- | --- | --- | --- | --- | --- | --- | --- | --- |
| | 2 Pax | 3 Pax | 4 Pax | 5 Pax | 6 Pax | 7 Pax | 8 Pax | 9 Pax | 10 Pax |
| Summer 2021 | 40,000 | 40,750 | 41,500 | 42,250 | 43,000 | 43,750 | 44,500 | 45,250 | 46,000 |
| Winter 2021/2022 | 40,000 | 40,750 | 41,500 | 42,250 | 43,000 | 43,750 | 44,500 | 45,250 | 46,000 |
| Summer 2022 | 40,000 | 40,750 | 41,500 | 42,250 | 43,000 | 43,750 | 44,500 | 45,250 | 46,000 |
| Winter 2022/2023 | 40,000 | 40,750 | 41,500 | 42,250 | 43,000 | 43,750 | 44,500 | 45,250 | 46,000 |
MCA Compliant: MCA Compliant
Rates are All Inclusive
Taxes, re-location fees, cruising permits and licenses may be extra. Please verify with clearing house.
Cruising Permit: Paid by Boat Licenses: Paid by Boat

Additional Rate Details:
Christmas week: $50,600
New Years week: $52,900

All rates are for 7 nights, 8 days. To prorate these rates:
For 6 nights divide weekly rate by 7 and multiply by 6
For 5 nights or less divide weekly rate by 6 then multiply by number of nights.

Caribbean Delivery fees - return trips:
SXM to Antigua - $2,000
SXM to BVI - $2,500
SXM to Grenadines - $4,000
Please inquire for delivery fees to other islands

SPECIALS for weekly charters only:***
$250 discount per child aged 12 and under, up to 2 children

Repeat clients - 5% reduction
For charters booked more than one year in advance - 5% reduction!

***Only one special can apply, no discounts apply for Christmas or New Year's charters.

Nenne uses an insurance approved charter contract - please ask for a copy when booking.

Summer Base Port: BVI 2020/Grenada 2021
Summer Operating Area: Caribbean Virgin Islands, Caribbean Leewards, Caribbean Windwards
Winter Base Port: Nanny Cay BVI or Yacht Haven Grande USVI
Winter Operating Area: Caribbean Virgin Islands, Caribbean Leewards, Caribbean Windwards
Location Details:
Winter 2020/2021: Virgin Islands November 2020 to July 2021
Summer 2021: Windward Islands Aug 2021 to November 2021

No Red Hook pick ups please - Yacht Haven Grande in USVI
Nanny Cay Marina in BVI
Nenne requires a 48 hour turnaround in between charters with a BVI start / finish and 72 hours with a USVI start/finish. If the next charter starts in USVI a 72 hour turnaround will still be required, as all turnarounds are carried out in the BVI with land based crew.

All rates are for the entire yacht and are subject to change without notice prior to actual reservation. An additional premium maybe applied for Holiday Periods such as Christmas and New Year.