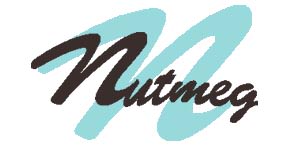 Availability
| Start Date | End Date | Details |
| --- | --- | --- |
| Jun 28, 2022 | Jul 05, 2022 | Booked: Tortola, Nanny Cay, BVI to Tortola, Nanny Cay, BVI |
| Jul 06, 2022 | Jul 06, 2022 | Unavailable: Tortola, Nanny Cay, BVI to Tortola, Nanny Cay, BVI |
| Jul 07, 2022 | Jul 14, 2022 | Booked: Tortola - Nanny Cay to Tortola - Nanny Cay |
| Jul 15, 2022 | Jul 30, 2022 | Unavailable: Tortola, Nanny Cay, BVI to Tortola, Nanny Cay, BVI |
| Jul 31, 2022 | Nov 18, 2022 | Unavailable: Tortola, Nanny Cay, BVI to Tortola, Nanny Cay, BVI |
| Nov 19, 2022 | Nov 26, 2022 | Booked: Tortola, Nanny Cay, BVI to Tortola, Nanny Cay, BVI |
| Nov 29, 2022 | Dec 06, 2022 | Booked: Tortola, Nanny Cay, BVI to Tortola, Nanny Cay, BVI |
| Dec 09, 2022 | Dec 16, 2022 | Booked: Tortola, Nanny Cay, BVI to Tortola, Nanny Cay, BVI |
| Dec 19, 2022 | Dec 26, 2022 | Booked: Tortola, Nanny Cay, BVI to Tortola, Nanny Cay, BVI |
| Dec 27, 2022 | Jan 03, 2023 | Booked: Tortola, Nanny Cay, BVI to Tortola, Nanny Cay, BVI |
| Jan 04, 2023 | Jan 15, 2023 | Unavailable: Tortola, Nanny Cay, BVI to Tortola, Nanny Cay, BVI |
| Jan 16, 2023 | Feb 11, 2023 | Transit: Tortola, Nanny Cay, BVI to Panama* |
Rates
High Rate: 19500.00 USD per week
Low Rate: 16400.00 USD per week
Seasonal/Individual Rates

Season
Currency
Terms
2 Pax
3 Pax
4 Pax
5 Pax
6 Pax
7 Pax
8 Pax

Winter 2021/2022

US Dollars
(Caribbean Terms) Inclusive
16,400
16,800
17,200
17,600
18,000
18,750
19,500

Summer 2022

US Dollars
(Caribbean Terms) Inclusive
16,400
16,800
17,200
17,600
18,000
18,750
19,500

Winter 2022/2023

US Dollars
(Caribbean Terms) Inclusive
16,400
16,800
17,200
17,600
18,000
18,750
19,500
MCA Compliant: N/A
Rates are All Inclusive
Taxes, re-location fees, cruising permits and licenses may be extra. Please verify with clearing house.
Cruising Permit: Paid by Boat Licenses: Paid by Boat

Additional Rate Details:
Xmas / New Years
Xmas week - Up to 8 guests: US$22,000
New Yeas Week - Up to 8 guests: US$24,000

HALF BOARD: Includes 7 Breakfast, 4 Lunches and 3 Dinners on Nutmeg. Savings of $175 per person. Client eats ashore at their expense for 3 lunches and 4 dinners. Ships Bar is included.

CHILD DISCOUNT: $250 off per child for children who are 10 and under at time of charter. 2 children Maximum. Minimum of 6 Night Charter. (Pro-rate discount for 6N charter of $214 reduction for 6 night.)

FOR CLIENTS REQUIRING ALL 4 CABINS (4 PAX OR MORE), THEN CREW WILL MOVE FORWARD TO THE CABIN THAT IS ACCESSED FROM THE FOREPEAK.

Charters outside the Virgins:
Regardless of whether or not a vessel may or may not include taxes in the vessel's listed charter fees for Virgin Islands charters, in general, no fees, port dues, nor taxes are included in the charter fee for any charter outside the Virgin Islands unless otherwise agreed.
Summer Base Port: Nanny Cay, Tortola
Summer Operating Area: Caribbean Virgin Islands (BVI)
Winter Base Port: Nanny Cay, Tortola
Winter Operating Area: Central America, South Pacific, Caribbean Virgin Islands (BVI)
Location Details:
Based from Nanny Cay, Tortola, BVI for the 2021/2022 season
No USVI ports for 2021/2022 please.
Heading to Panama January 2023 then on to S. Pacific


All rates are for the entire yacht and are subject to change without notice prior to actual reservation. An additional premium maybe applied for Holiday Periods such as Christmas and New Year.