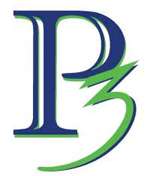 Availability
| Start Date | End Date | Details |
| --- | --- | --- |
| Jul 04, 2020 | Jul 06, 2020 | Booked: Newport, RI* to Newport, RI* |
| Jul 07, 2020 | Jul 12, 2020 | Booked: Newport, RI* to Newport, RI* |
| Jul 15, 2020 | Jul 22, 2020 | Booked: Newport, RI* to Newport, RI* |
| Aug 01, 2020 | Aug 08, 2020 | Booked: Newport, RI* to Newport, RI* |
| Aug 12, 2020 | Aug 19, 2020 | Booked: Newport, RI* to Newport, RI* |
| Aug 22, 2020 | Aug 29, 2020 | Booked: Newport, RI* to Newport, RI* |
| Sep 01, 2020 | Sep 08, 2020 | Booked: Newport, RI* to Newport, RI* |
| Dec 18, 2020 | Jan 03, 2021 | Booked: Naples, FL to Naples, FL |
Rates
High Rate: 77000.00 USD per week
Low Rate: 65000.00 USD per week
MCA Compliant: N/A
Rates are Plus Expenses

Additional Rate Details:
For term charters, contact Pila Pexton pilapexton@merlewood.com / + 1 401-619-4111 / + 1 401-862-1977

For day rates, contact Bill Charbonneau bill@naplesnantucketyachtcharters.com
Half-Day Rate - $9,000
Full-Day Rate - $12,500
Summer Base Port: Nantucket, MA
Summer Operating Area: New England
Winter Base Port: Naples, FL
Winter Operating Area: Bahamas, Florida
Location Details:
LOCATION NOTE: P3 will be in Turks & Caicos for the month of May; Newport, RI for the month of July; and Nantucket for the month of August.

All rates are for the entire yacht and are subject to change without notice prior to actual reservation. An additional premium maybe applied for Holiday Periods such as Christmas and New Year.