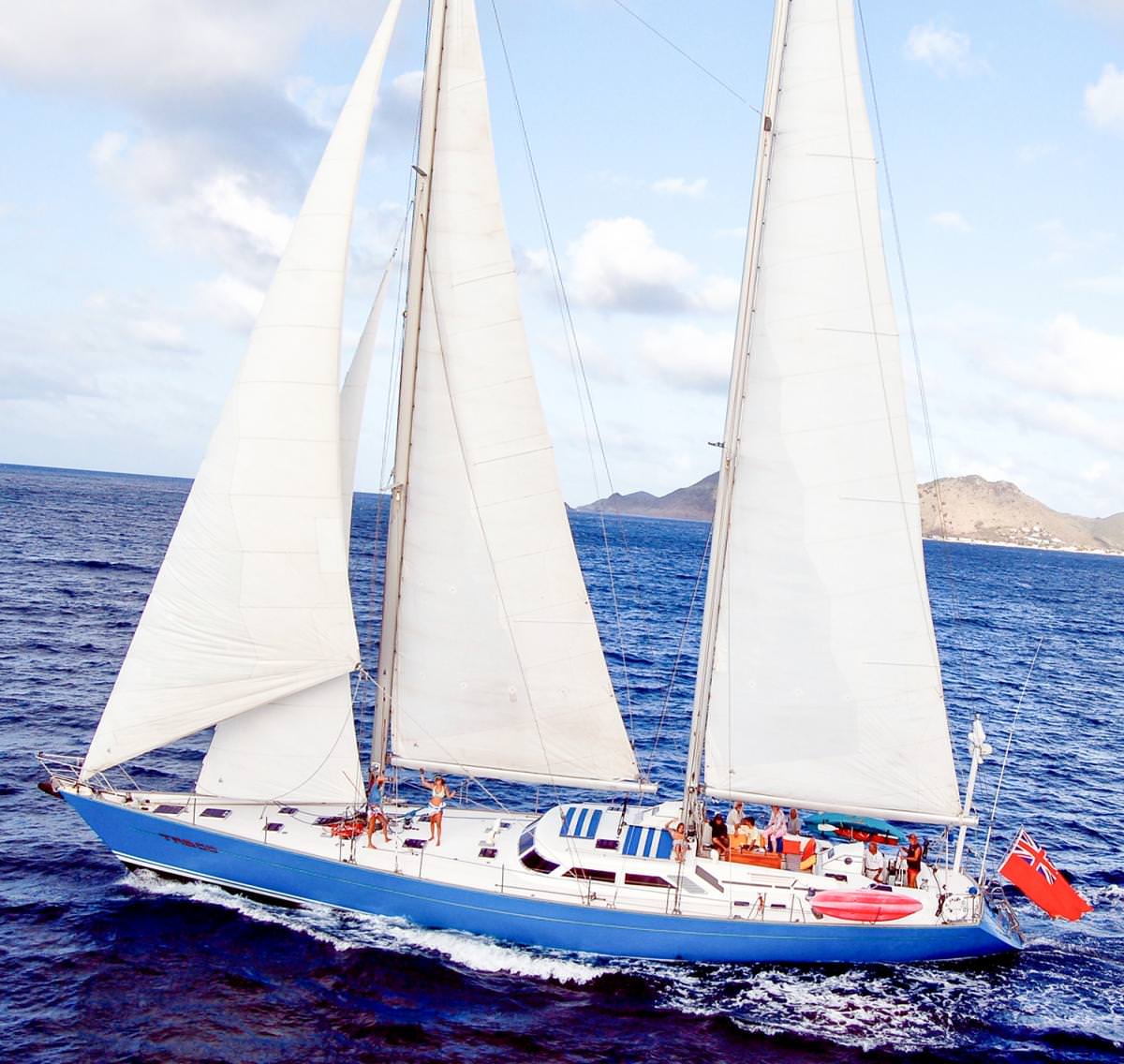 TABOO is a family operated yacht. For twenty years Miranda and David, and always a pretty Stewardess are your crew. Your sailing vacation is the life they love to live in the Caribbean. They are considered the leaders in the industry, and offer a very tidy show while you are with them on TABOO. The great thing about chartering an owner operated yacht is... they want you to return and sail with them again, and of course 90% of their business is repeat and referral. Miranda & David are both professional photographers.

David with 20 years in the Rock'n'Roll industry in New York and London, has an ear for any conversation, and can tell a few tales himself. With his many Atlantic crossings, and sailing trip all around New Zealand, England, and the Channel Islands, not to mention 20 years sailing the Caribbean, you are assured total safety. With David at the helm you can relax. His only qualification.... experience!

Miranda has a few tricks up her sleeves as well. Her past experience in designing menus and buying food for large Vancouver Hotels may help to explain why 90% of the charter guests return again and again! quality in a tasty cuisine. She always has a smile on her face and has a vast experience in sailing. Miranda studies your food information sheet, and every detail is covered.

Accommodations:
TABOO accommodates 10 guests in 5 en suite queen staterooms, each fitted with flat screen TV/DVD, CD player, Ipod player, intercom, FM radio, hair dryer, fans and A/C.

The two master cabins have queen size beds, shower and electric toilet.
Two guest cabins have a queen size bed plus one upper single bunk, shower and electric toilet.
One guest cabins has a queen size bed, shower and electric toilet.
TABOO is fully air conditioned throughout.