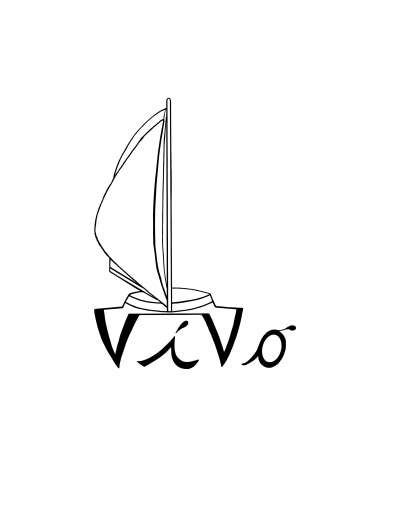 VIVO GUESTS COMMENTS
This Trip Was The Ultimate!
I have traveled the work several times over searching for the ultimate kitesurfing/windsurfing destination during my 17 year kitesurfing career. Our recent 11 day sailing/kitesurfing trip to the Grenadines with Annica and Kara was the ultimate! Annica is the most amazing and kind person, and a wizzard in the kitchen. Kara is one of a kind captain, always perky, energetic and 100% reliable in all situations. They made out trip a life-long memory. In praticality, the catamaran is super spacious..... very easy to launch kites straight from the back of the boat. Annica and Kara keep watchfully on all kiters in the water and collect us with the dinghy if we drift too far downwind. Even when they spend the whole day chasing intermediates down and bringing back upwind, Annica still managed to create multiple-course lunch, dinner and ambitious breakfasts as well. All the kite spots are stunningly beautiful and above all, only a 45-60 minute sail from one to the other. Almost all spots are super flat with some kicker waves at the reef in some places!
We had a phenomenal time!
We had a phenomenal time! We will remember this trip forever, and are so grateful for your help in planning. Annica and Kara were incredible- they planned a great trip and we felt like we got to do a ton of different activities and see many islands. We also enjoyed getting to know them and spending time with them on the boat! The food was really delicious and fresh- it was personally beyond what I expected and I know we all really appreciated having delicious food to eat all week.

We can't wait to take a trip like this again!

No Better Crew!
We could not have asked for a better crew on this adventure. Your knowledge, flexibility, adventurous spirits, and sense of humor made for an exceptional week. Thank you for skillfully guiding us and keeping us safe and well fed. We wish you safe voyages ahead and easy-going charters (but none as fun as us!) We can't wait to do this all again next year! We love you guys!
Shown us the true meaning of Vivo!
You have shown us the true meaning of VIVO this week From waking up near secluded beaches, Kiteboarding, jumping off exhilarating cliffs, swimming in crystal clear waters, to slinging off dinghy lines, we have loved every filled moment. We look forward to planning the next adventure with you
Cannot Thank You Enough!
You run the "loosest" "tight" ship in the Caribbean!! We cannot thank you enough for all the stops that you and Annica pulled for us on our trip. Your experience was obvious and your love for the sea made each day special. Once again- Thank you!
It's Going to be Hard to Top this Vacation
You guys are rock-stars! We have loved every moment aboard the Vivo!
Keep doing what you guys are doing! We can't wait to plan our next adventure.
Your cooking was exceptional.