WHITEHAVEN GUESTS COMMENTS
From a Broker
Dear ...,
First of All we want to thank you and the crew For the fantastic lunch and time we had on board. Everything was perfect. We were very impressed by the fantastic conditions of the yacht and the very kindness of the crew.
We will be very happy to propose Whitehaven to our clients
LIVRE D\'OR
one of many on board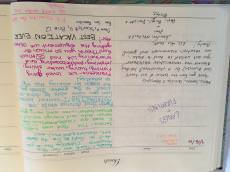 UNBELIEVABLE
The vessel is great, and in case you need any type of references do not
hesitate to contact me: I will be pleased to describe the impeccable
conditions and the 7stars cuisine and service!
Really, I was impressed!
So fabulous recipes..well done and well presented.
The best congratulations to Serena and the whole crew of course.