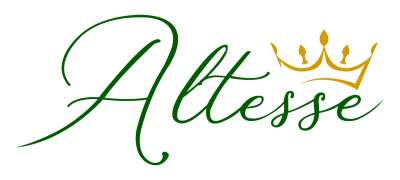 ALTESSE GUESTS COMMENTS
Mid May, 2018, guests on ALTESSE wrote:
We've had plenty of "Sarahnades" and "Richslaps" this week, which is exactly what keeps us coming back! We've seen gorgeous reefs, amazing animals, beautiful islands and miles and miles of turquoise waters. But the feature that will bring us back next year, after all this amazement, is the crew: Sarah and Rich. They made us feel simultaneously adventurous and at home. We will only sail with them and we will follow wherever they go! And if Sarah made a delivery food service, we would definitely subscribe!
We are ready for next year!
Wendy, Mark, Steffie, Ross, Lent, Sandi, Ashley and Eddie. Texas
Late April, 2018, guests on ALTESSE wrote
There are vacations you embark upon with good friends and there are those vacations where you make new friends. In the last seven days we have been shown some truly beautiful places, we've been treated to some insanely delicious meals and we now have two great friends in Richard and Sarah. Thank you for the hospitality, the kindness, the abundance of ice and, most importantly, not giving Simos a loaded staple gun!
Hugs and Love
Greg and Beth, Greg and Laurie, Teresa and Cheetha
April 2018 guests on catamaran ALTESSE wrote:
Thank you for the holiday of a lifetime. So many special moments and memories. I will never forget the moment we were surprised with bubbles at The Baths. Such delicious food - I will definitely take away some ideas, but am sure I won't ever be able to match up to your standards in the kids eye's!
Thank you for being so wonderful win the kids, your humour and intuitive way with them really made the trip. Thank you!!!
PS See you again soon!
Love from Alex, Katie, Archie, Poppy and Oliver
Connecticut
January, 2018 guests aboard ALTESSE said
One of the most amazing trips we have all had together. We all travel together several times a year and this trip far exceeded our expectations. The food Sarah made was five star dining at its best. Richard was always there to deliver all our needs from drinks to water sports. Their attention to detail was superb. We are already talking and planning a return visit to see all the spots that Sarah and Richard spoke about, but that we couldn't fit in on this trip. Cheers to Sarah and Richard and the AMAZING Altesse!!
Paul, Mary-Ellen, Bill and Ginny
Florida and New York, January 2018
July, 2017 guests on ALTESSE said:
Thank you for such an amazing trip! It was incredible from the start to the finish, and it was a treat to get to know you and Rich along the way. Just to echo Wistar, you all just worked so hard to make the trip perfect, yet kept it so fun and relaxed, and made it all seem effortless. I hope we have the chance to all do it again!

We got home and walked through our front door at five o'clock yesterday, and Alex turned to me and pointed out in a sad voice that it was captain's cocktail hour. I did have a beer, but it was not even close to the same as being on Altesse 😢.

Leon, Liz, Wistar, Karen, Alex, Taylor and Stewart, Virginia
Guests aboard ALTESSE in late June, 2017, said:
Nothing we could write would do this trip justice. Sarah and Richard went above and beyond to set this trip apart from others. Between the gourmet food, snorkeling, water sports, paddle board races and, our favorite, Captain's Cocktail Hour, we truly could not have asked for more. There is no better way to visit the BVI than with Sarah and Rich on Altesse. Thank your everything!
Love
Steve, Stephen, Anna and Noah, Florida
Guests aboard ALTESSE with Richard and Sarah in June, 2017, said:
We cannot express enough how truly special our trip was on the Altesse. You worked so hard to give us such an exquisite vacation and it was exactly that! Our meals were beautifully prepared and our days were planned to perfection! Going through our pictures, we couldn't believe how much we did and yet it was so relaxing. We rather miss having our morning update and hearing about the adventures on your run. It's always a concern when you repeat a trip and try to create magic a second time. This trip was such a different experience and we dearly loved every second of our time with you and Rich.
Jeff has already spoken at length to one of his dear friends about getting a group together for another trip on the Altesse! We are ready to sail again as soon as we can make it work for everyone's schedule!
We will be in touch:))
Grace, Jeff, Caroline and Georgia. Kansas
Charter guests from the "Show Me" state said of their week aboard catamaran ALTESSE:
Thank you Sarah and Richard for being the most wonderful hosts for our week on Altesse. The experience far exceeded our expectations and we had a perfect week exploring the BVI. Our first trip and Sarah and Richard provided great recommendations for our group. A mix of snorkeling, diving, paddle boarding, kayaking, exploring, eating and drinking. And speaking of eating - every meal provided by Sarah was an experience. From the presentation to the variety and taste of the food, it was too notch. We were pampered and spoiled in every way. Trip of a lifetime and we will definitely be back to explore more of the BVI with Sarah and Richard. We will miss the BVI and Altesse - we will be back!
Lynne and Diane, St. Charles, Missouri, April '17
Guests aboard catamaran ALTESSE in February, 2017, said:
This trip was a trip of a lifetime! I never dreamed how spectacular it would be. Your attention to detail and hospitality can't be beat! The food was amazing and the boat was impeccable! Thank you so much for celebrating our 40th Birthdays. Thank you for such Ana amazing week it was beyond my expectations. Everyone should experience this at a least once in their life. Thank you, thank you!
Sarah, Fort Worth, Texas, February 2017

Absolutely amazing week aboard Altesse. Fabulous boat!!! The best catamaran in the islands. Staff were phenomenal! Captain Richard answer all our 700 questions and Sarah's food was top notch. Gourmet meals three times a day, each one better than the last. Had an amazing trip. Already planning our next adventure aboard. Thank you.
Kelli and Randy, Fort Worth Texas, February 2017

What an amazing trip! Altesse is beautiful and makes great use of space. We loved all the outdoor seating. Richard and Sarah took care of all our needs and have wonderful stories to tell. Richard is a great captain and Sarah is an amazing chef. Every meal was a delight. We would love to sail on Altesse again.
Troy and Nicole, Fort Worth, Texas, February 2017

We had an amazing week on Altesse. We are very grateful for the hospitality, the genneker sailing, the Dolphins, amazing meals, wake-boarding, paddle-boarding, kayaking, hiking and overall wonderful vacation. Thank you Sarah and Richard.
Stephen and Sheri, Fort Worth, Texas, February 2017
Guest on Altesse in January
Best trip ever! Loved being cared for so thoroughly" Scott, Alabama
"5 stars all the way! I'm already planning my next trip. I loved most of all not having to make any decisions and loved every decision you made for us, from the AMAZING meals to the glorious island hops and recreation. Thank you both!" Holley, Alabama
"This trip as the best vacation I've ever had. Thank you for anticipating my every whim. The food and drinks were amazing. I can't wait to bring my family." Heather, Alabama
"Amazing trip!!! Hands down the BEST I have ever been on. I will be doing this again. You two have set the bar high. The skills you have for cooking and baking are 10!!!" Erica, Alabama
"This was the most amazing trip. EVERYTHING was absolutely perfect from the spots that Sarah and Richard chose to the best meals we could ever ask for. Nothing could have been better to celebrate our 5 year anniversary with friends. Surprising us with Champgane on the islands was an incredible touch too. We have been very spoiled and are planning our next trip back. Thank you SO much!" Laura and Josh, Alabama
New Years week guests aboard the Lagoon 56 cat ALTESSE said:
Charter was awesome and the trip was great! Great yacht for 6-8 people and our crew was simply amazing! All the water toys were included and the BVIs are amazing.
Rich & Sarah could not have been more professional! They were great and handled our every request. I would highly recommend Rich & Sarah. They worked hard 24/7 to ensure our satisfaction.
Sarah prepared the meals perfectly food was well balanced and great selection.
Peter Laport
Early December, 2016, guests aboard ALTESSE said:
Dear Sarah and Rich,
There are many good yacht captains and many good chefs, hosts and 'first mates' in this world, but you two - individually and as a team - are extraordinary. Your passion for excellence, in all aspects of this trips as evident and your love of the 'sunny VI' even more so. Thank you for your attention to every detail, your anticipation and planning of all the food, activities, entertainment and whims. You made my trip here truly a 'trip of a lifetime'. Keep smiling, keep laughing and keep following your dreams"
Billy's Babes trip of a lifetime
Guests aboard ALTESSE in mid November, 2016 said:
Sarah and Rich,

Thanks for a truly extraordinary and memorable week. We couldn't have conceived of a more perfect vacation/50th birthday and anniversary celebration with our dearest friends. You two are the perfect team - a phenomenal marriage of grace, energy and exceptional capability. From Sarah's 5 star cookery; Captains cocktail hour and itinerary to Richard's handling of the yacht; dive mastery; and your combined tour guiding, there simply aren't enough superlatives to capture all the perfect moments. Your home -Altesse - stands by herself: gorgeous and enormous, and your neighborhood - the BVI - what a match! It was a pleasure and a privilege to get to know you and share the week. You guys are awesome and no doubt our paths will cross again!

Jeannie and Darrell, Co and Michael, Stacey and Sean and Jennifer and Drew
Guests with Richard and Sarah on ALTESSE in June, 2016 say:
Dear Sarah and Rich,
This boat is like the presidential suite at the world's finest hotel. The food similar to a 5 star restaurant, it's every single meal exceeding all of our expectations. The planning of the itinerary and the sailing felt like we were guided by locals who knew the greatest treasures of the land. But we have learned that the best and most special part of life are the people you meet along the way. Sarah and Rich, you are special, kind, generous, professional, outgoing knowledgeable and willing to go the extra mile. This trip was fabulous, but extra-special as we were so fortunate to spend our time with the two of you. See you next year!
Peter, Mark, Diane, Carly, Jack and Hannah
Guests with Richard and Sarah on ALTESSE in June, 2016 say:
Rich and Sarah,
This has been a FANTASTIC trip. Many special memories will stay with us. Highlights include:
- The baths with its stunning granite rocks
- Devils Bay, not only because of the beautiful colour of the water, but also because of the COLD CHAMPAGNE that you brought to us as the perfect time
- the marvelous snorkeling sites you guys points out, in particular the Indians and the Caves.
You are an amazing couple!
Thank you for making us feel as if we were at home. Sarah, thank you for being such fun and feeding us with exquisite dishes. Rich, thank you for all your guidance for the scuba team and for helping sailors enjoy the sailing. We are coming back next year, so we will not say 'adios', we will say 'hasta luego'.
Herman, Marina, Danny, David and Carlos. June 2016
Guests on ALTESSE on May, 2016 said:
Dear Richard and Sarah,

All of the amazing meals will be greatly missed next week when we are home, as will Richard and his ability to always find the best anchorages. You were both so willing to accommodate our every whim.
We will miss the most amazing turquoise water, white sand and spacious boat we could imagine.
You are both, without question, deserving of the "crew of the year" award and we are so glad it was you who were at the helm.
Greg, Laurie and Friends, May 2016
Guests aboard Altesse in mid-March, 2016 said:
Richard and Sarah, what a great week! I think I speak for the entire group when I say this was the best vacation ever. We loved the incredible snorkeling with beautiful fish, coral, turtles and rays; We loved the pristine beaches, with us often as the only inhabitants; We loved the hiking and indescribable views; We loved our daily briefs, discussing the itinerary for the day and awaiting the menu to see what each meal was for the day.; We loved how beautiful and immaculate you kept the boat; and we especially loved Captains cocktail hour and hearing about your travel and adventures, with your knowledge of the BVI making our trip; and finally, the meals....OMG! It is impossible to pick a favourite meal as each was so special on its own. We are in great awe of the skills you show creating three gourmet meals (plus evening "nibbles") every day.

What a great week!!

Allen, Michelle, Denise, Meghan, Mika and Brendan
Guests aboard ALTESSE in late February, 2016...
It's hard to review the Altesse if only because we don't want anyone else to know how great it is!! But here's what I thought: The Altesse was literally immaculate. Richard and Sarah take real pride in maintaining it perfectly everyday- it was extremely conducive to a diverse array of preferences and activities with plenty to do.

A serious highlight of the trip was that Sarah's an incredible chef. The food was perfectly tailored to our preferences with no effort spared and each dish was total perfection- I'm talking about picture worthy food! Even Richard pitched in on the grill a couple times and it was fantastic.

Richard is incredibly knowledgeable about the area and just sailing in general- he has great ideas about anchorages,and takes pride in taking folks to places he thinks they'll love-he taught us to water ski-makes great pain killers and has some great stories!

There really is no describing how perfect it was- and I can't imagine that there's a better crew or even a better pair of humans to spend your vacation with than Sarah and Richard Bowman.

As long as they are on the water we will be back every year at least once.

Brandi, Catherine, Jeri and Amy, February 2016
Guests aboard ALTESSE for New Years week, 2015/2016 said:
Our trip on Altesse was magical. Of course the BVIs provide the foundation, with natural beauty at every turn, but to top it off Altesse is lovely and immaculate, with open deck spaces and multiple, comfortable cushioned areas for conversation, reading, sunning and afternoon naps. The four staterooms are spacious, comfortable and private. That said, Captain and Chef Rich and Sarah are the reason our vacation was truly special. They are a seamless team, radiating intelligence, warmth and charm on a daily basis. They attended to our every need, even before we knew we "needed" it. They guided us to stunning anchorages and wonderful snorkeling/dive sites. Sarah's meals were each an event; delicious, creative and beautifully presented. We could write MUCH more, but there is no need to add to perfection! We will definitely sail with Rich and Sarah again

Eric, Anna, Alen and Kitty, January 2016
Guests aboard ALTESSE for Christmas week, 2015
Thanks for a great week aboard Altesse! Highlights for this group included fun games for the kids, lounging and jumping of the champagne deck, tubing and paddle board surfing, teenage dinghy driving, the "miracle" of the watermaker and of course the daily institution of captains cocktail hour.The food was Unquestionably the best we have had in the BVIs. Sarah incorporated all our food preferences, preparing meals that appealed to adults as well as kids, including homemade ice cream and an astounding Christmas Dinner complete with a whole roasted turkey and no fewer than seven sides.

Jen, Bar, Sawyer and Eli - December 2015

A cheery can-do attitude from Capt Rich and 1st mate Sarah regarding new daily options made life aboard very pleasant, worry-free and lots of fun! Positive attitude prevails aboard the good ship Altesse and we enjoyed it so much we are already planning our return trip😀

Mark - December 2015
General Comments from Richard and Sarah\'s past guests
"Richard and Sarah,
There are no words for how amazing this trip and you both were. Every day you surprised us with something even more incredible. By far the best trip of my life! Thank you for everything"
Jennifer, Maryland

"Richard and Sarah,
What an amazing experience. Your lovely hospitality, personalities, food, organization, patience and story of your life shared with us will be cherished in my heart! Really appreciate you two as hosts and feel blessed to have such an amazing team/couple to look after us. Hope to cross paths again in the future, on a boat, on an island, email, worldwide web or however the universe decides to reconnect us.
Thank you so very much."
Steve and Desiree

"Richard and Sarah,
The experience we've had with you both in the middle of paradise has been amazing. We are in no way ready to go home! Thank you for sharing your home and making our experience truly unforgettable."
Chris and Alisha

"We had the week of our lives, this week in paradise! Sarah and Rich, made our holiday extraordinary!! We don't know how we are going to go back to life without nibbles and captain's cocktail hour. All the food was fabulous and better than we could have ever imagined, whilst the other tourists were envious of our personal tour guides and champagne on the beach. Words are not enough to thank you for making our trip so special."
Joyce and Mike, Kansas

"Dear Sarah and Rich,
We came here for a family celebration and ended up with two new friends! Thank you for your attention, kindness, patience, professionalism, wit and humour, you work so well together. The baths was one of our best days ever."
Lisa, New Jersey

"Richard and Sarah,
I just wanted to thank you guys for the amazing experience which words cannot describe or do justice to. I've been blessed to see the things you've shown me this week and thank you so much for going the extra mile...simply incredible is what comes to mind."
Jon, Maryland

"Rich and Sarah,
Thank you so much for the amazing sailing trip. You two are a wonderful crew and I know I'm not just speaking for myself when I say I had an absolutely fabulous time. I'm so happy to share Christmas and this week with you, this will go down as a once in a lifetime trip! Thank you again."
Corinne, New York

"Richard and Sarah, you are lovely! The trip has been stunning, we leave sadly, but with incredible memories: my first dive, a huge pod of dolphins to squeal about, gorgeous meals, yummy drinks, huge smiles and sun kissed skin. Thank you from the bottom of my heart."
Heather, Maryland

"Sarah and Rich,
We just wanted to reiterate how much gratitude we have for you guys after such an amazing week. We truly think of you as inspiring and we are reevaluating how we want to spend our lives now that you have shown us a snippet of yours. Thank you so much for the best week of our lives. We truly hope you will have us back someday."
Jessy and Alex, New Jersey
First of all, the charter was amazing. The boat was incredible and beautifully maintained. It was such a lovely yacht, and it truly stood out among all the other boats on the Caribbean. Richard and Sarah were a wonderful team and were extremely gracious and accommodating of our family of 5.

Sarah is a phenomenal cook. It is astounding what she can whip up in that tiny kitchen. Every meal was superb, and Sarah was very perceptive and thoughtful about her food preparation, taking care to include or exclude certain ingredients depending on the personincluding a picky vegetarian!

The sights that we saw were breathtaking, and Richard and Sarah took care to cater to our familys special requests of finding more private beaches and spending many hours tubing and pulling the paddleboard for the kids (ages 14, 12 and 10). Richard even made extra stops for fuel to support these activities. The scuba opportunities were also incredible and my husband and daughter were able to take 3 separate dives during the trip. We could literally do most anything that was possible, and with the paradise-like backdrop, it was an ideal family vacation. We all thoroughly enjoyed ourselveseven me, the self-proclaimed land animal. Even I couldnt resist jumping in that gorgeous water at any opportunity.

This trip truly offers something for everyone. We would certainly sail again with Richard and Sarah, and look forward to visiting the British Virgin Islands in the (hopefully) not so distant future. :) I highly recommend this charter!"
Alli and Byron, Sacramento

"Richard and Sarah,
There are no words for how amazing this trip and you both were. Every day you surprised us with something even more incredible. By far the best trip of my life! Thank you for everything"
Jennifer, Maryland