CREW PROFILES
Title
Name
Nation
Born
Licenses
Captain
Alex Moore
USA
0
USCG Master Captain
First Mate
Matt Moore
USA
0
USCG Masters Captain
Number of Crew: 4
Languages: English
Crew Profiles:
Captain – Alex Moore
Alex grew up on the water along the beautiful Carolina coast. She enjoys diving, fishing, surfing and riding horses. Tagging along with her father who was a master marine mechanic she was no stranger on the docks. She started working on charter boats at the age of 14 and only took a break from the water to get her degree at Johnson and Wales University while studying abroad in Europe. Shortly after, Alex obtained her USCG Master Captain License along with multiple endorsements. After running eco charters, she became the first female fishing boat captain in the area with great success. Alex loves cooking and baking as she even ran her own bakery "Captain Cakes". Now, she is in love with Yachting where her enthusiasm and love for the water spills over to her guest with her southern hospitality and charm. Alex has operated vessel in the Carolinas, South Florida, Cuba, Bahamas and Jamaica. Safety and fun are always her top priority.

First Mate – Matt Moore
Matt grew up in Ohio fishing the great lakes and the many waters with his father and uncles. He yearned for more and exciting waters to fish so he moved to the Florida Keys right after high school. As an Eagle Scout, he landed a job at a national BSA camp with Sea Base. Matt then started as first mate on charter fishing boats during the summer season while attending Coastal Carolina University and Virginia Institute of Marine Science to obtain a degree in Marine Science. He then got his USCG Masters Captains license and started operating fishing and diving charters in the Carolinas. Matt is an expert in seafood, a great cook and always ensures to preserve freshness in any of his dishes. His passion for yachting and charming personality makes the perfect combination to provide his guests with the best charter experience. He is an excellent technician and a skilled waterman. Matt has high standards at maintaining his vessel and encourage the crew to do the same.

Carly Parker
As well traveled as they come, Carly has been to nearly all 50 states and has been living abroad since 2010- first in Seoul, South Korea then London, UK back and forth from Dubai, UAE. Aside from this worldly education, Carly holds a BS in Biopsychology with a concentration in Behavioral Neuroscience from Florida Atlantic University. She has been taking piano lessons for about 12 years and enjoy playing.

Chef
On Aqua-Life, we want nothing but the best for our guest. Outstanding service and great dining is our priority. For this reason, we work with three different freelance chefs that are available in order to make every charter experience unique.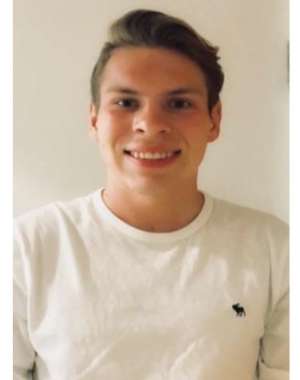 Alex Moore
Captain
---
Matt Moore
First Mate
---
Carly Parker
Stewardess
---