Previously named Dream of Blue

CREW PROFILES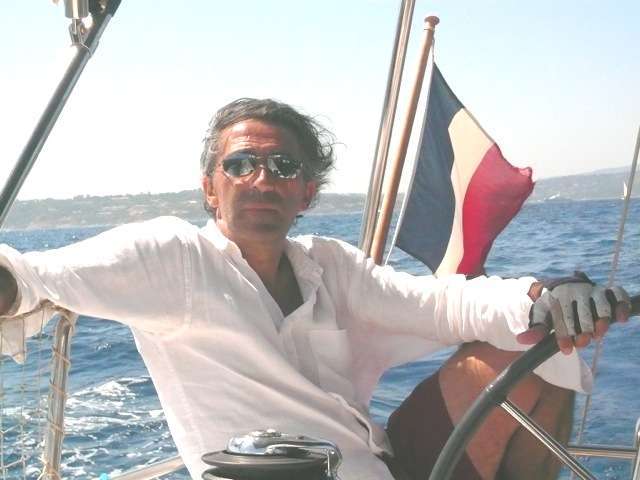 Title
Name
Nation
Born
Licenses
Captain
Bruno Franceschi
French
1962
Captain 200 ton, STWC 95
Chef/Mate
Chrystelle Larroque
French
0
Number of Crew: 2
Languages: French and English
Crew Profiles:
Captain Bruno Franceschi
Bruno is married with four children and has had a long, distinguished career as journalist with French newspapers. He recently retired as the CEO of the second largest French newspaper, Sud Ouest. After spending 30 years in the world of the Press he decided to return to his first passion of yachting and sailing.

Bruno has been at one with the sea for as long as he can remember. At the age of 10 he joined the Marine Scouts in his home town of Marseille. He was an avid member of the Scouts for nine years. Following Scouts membership he joined local yacht clubs and was well known for his superb skills in many sailing regattas. Naturally he was thrilled to own his first boat. He has owned, sailed and thoroughly enjoyed seven more boats prior to purchasing ILLUSION. On all of his boats labors diligently to prepare all equipment and rigging for speed, safety and the utmost in comfortable cruising.

Bruno graduated with his Captain 200-ton license, STWC 95 French qualification. He is intimately familiar with the Leeward and Windward Islands of the Caribbean, where he has lived and worked for many years as the CEO of the French newspaper France Antilles. Bruno has sailed extensively in France and throughout Mediterranean and the Caribbean. He has sailed from Grenada through to Puerto Rico and is especially fond and familiar with the French West Indies. He loves nothing greater than showing his charter guests the beauty of the different islands aboard sailing catamaran ILLUSION.

Chef/Mate Chrystelle Larroque
Full bio coming soon!