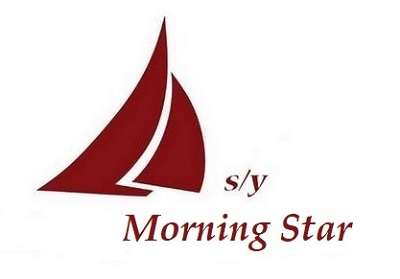 Availability
| Start Date | End Date | Details |
| --- | --- | --- |
| Jul 04, 2020 | Jul 10, 2020 | Booked: Split, Croatia to Split, Croatia |
| Jul 11, 2020 | Jul 17, 2020 | Booked: Split, Croatia to Split, Croatia |
| Jul 18, 2020 | Jul 24, 2020 | Booked: Dubrovnik, Croatia to Split, Croatia |
| Jul 25, 2020 | Jul 31, 2020 | Booked: Split, Croatia to Dubrovnik, Croatia |
| Aug 01, 2020 | Aug 07, 2020 | Booked: Dubrovnik, Croatia to Split, Croatia |
| Aug 08, 2020 | Aug 14, 2020 | Hold: Split / TBC to Split / TBC |
| Aug 15, 2020 | Aug 21, 2020 | Booked: Split, Croatia to Dubrovnik, Croatia |
| Aug 22, 2020 | Aug 28, 2020 | Booked: Dubrovnik, Croatia to Dubrovnik, Croatia |
| Aug 29, 2020 | Sep 04, 2020 | Booked: Dubrovnik, Croatia to Split, Croatia |
| Sep 12, 2020 | Sep 18, 2020 | Booked: Split, Croatia to Split, Croatia |
| Oct 03, 2020 | Oct 09, 2020 | Booked: Split / TBC to Dubrovnik, Croatia |
Rates
High Rate: 21900.00 EUR per week
Low Rate: 15900.00 EUR per week
MCA Compliant: N/A
Rates are Plus Expenses

Captain Only Rates:
Boat rental prices include: Accommodation on the yacht, 4 crew members, wages and food for the crew, Croatian VAT, fuel for main engines up to 4 hours cruising per day, fuel for 12 hours/day of generator use, 4m tender 40HP, complete linen and towels, yacht insurance, service on board, sojourn taxes, yacht cleaning, use of leisure equipment on board, WiFi.

Leisure equipment: canoe, water ski (60 EUR/h), snorkeling equipment, 2 x SUP, wake board (60 EUR/h), fishing equipment, LCD, TV, WiFi, board games.

Food options (per person per week): Half board (breakfast and lunch) - 300 EUR, Full board (breakfast, lunch and dinner) - 500 EUR. Drinks options (per person per week):

Beverages paid according to consumption - by bar price list
All inclusive domestic package (Croatian beer, wine, water, soft drinks, coffee, tea and all domestic alcoholic drinks): 180 EUR
Non alcoholic package: 90 EUR
Service cost for beverages supplied by clients: 700 EUR per week/booking

Additional Rate Details:
Obligatory extras:
Half board - 300 EUR person/week
Port and marina fees: 500-1000 EUR/week.
The total cost per week depends on the selected itinerary/ports of call. It is not obligatory for the gulet to be in the port each night, the gulet can also be anchored, which lowers the mooring fees. Usually, and if the weather situation allows us, we are anchoring 2-3 nights and moor in ports or marinas 3-4 nights.

Optional extras:
Full board - 500 EUR person/week
Tickets for national parks
Mini van transfer
Extra meal - 35 EUR / meal

Food for children 0-2 years: free
Food for children 2-12 years: 50% off
Payment: 50% of the boat rental price after you sign the contract, 50% of the boat rental price 45 days before charter date.



Summer Base Port: Split
Summer Operating Area: Croatia
Winter Base Port: Split
Winter Operating Area: Croatia
Location Details:
Split, Croatia

All rates are for the entire yacht and are subject to change without notice prior to actual reservation. An additional premium maybe applied for Holiday Periods such as Christmas and New Year.