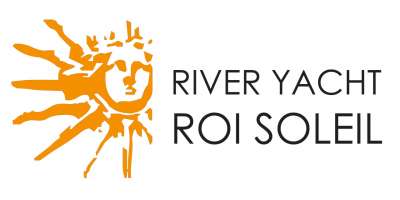 Availability
| Start Date | End Date | Details |
| --- | --- | --- |
| Apr 26, 2020 | May 02, 2020 | Booked: South Of France* to South Of France* |
| May 03, 2020 | May 09, 2020 | Booked: South Of France* to South Of France* |
| May 10, 2020 | May 16, 2020 | Booked: South Of France* to South Of France* |
| May 31, 2020 | Jun 06, 2020 | Booked: Bordeaux to Bordeaux |
| Jul 26, 2020 | Aug 01, 2020 | Booked: South Of France* to South Of France* |
| Aug 02, 2020 | Aug 08, 2020 | Booked: South Of France* to South Of France* |
| Sep 13, 2020 | Sep 19, 2020 | Booked: South Of France* to South Of France* |
| Sep 20, 2020 | Sep 26, 2020 | Booked: Bordeaux to Bordeaux |
| Sep 27, 2020 | Oct 03, 2020 | Booked: South Of France* to South Of France* |
| Oct 11, 2020 | Oct 17, 2020 | Booked: South Of France* to South Of France* |
| Apr 11, 2021 | Apr 17, 2021 | Booked: South Of France* to South Of France* |
Rates
High Rate: 30400.00 EUR per week
Low Rate: 23400.00 EUR per week
MCA Compliant: N/A
Rates are All Inclusive
Taxes, re-location fees, cruising permits and licenses may be extra. Please verify with clearing house.
Cruising Permit: Paid by Boat Licenses: Paid by Boat

Additional Rate Details:
The Charter Fee Includes:
Round trip transfers in air conditioned vehicle from pre-arranged meeting point to the canal barge and return after the barge cruise
Accommodation for up to 6 passengers for 6 nights in 3 double staterooms with en-suite bathrooms
All meals including wine with meals and drinks from the bar, other than vintage wines, Champagnes.
Excursions in the private air conditioned vehicle and admittance fees as stipulated
Use of on-board bicycles
Champagne welcome aboard
Morning coffee and afternoon tea.
Wireless internet access.
Not included are travel and cancellation insurance; ballooning and other activities not stipulated; gratuities for the crew; and personal expenses.


NOTE 2019, MAY 28TH:

Promotion on selected weeks of June, July, August 2019 - Charters of 6 passengers - 5% Off USD & EUR rates- New charters of 6 passengers only - Valid until July 31, 2019.

Selected Departure June 2, 9, 30, July 7, August 18, 25

To simplify promotion pricing just take off 5% from price list.

Roi Soleil is very keenly priced on base rate, so a charter of 6 with a 5% promotion is close to or cheaper than other high-end barges with a discount of 10% or even higher.
We are known to exceed our guests expectations, Roi Soleil is a smart choice.
Summer Base Port:
Summer Operating Area: W. Med -Riviera/Cors/Sard.
Winter Base Port:
Winter Operating Area: W. Med - Spain/Balearics
Location Details:
CANAL DU MIDI & PROVENCE

Whole boat charter – Up to 6 passengers
Taxes included
Embark Sunday afternoon 16:00
Disembark Saturday morning 10:00
Meeting Point to be confirmed prior to departure

All rates are for the entire yacht and are subject to change without notice prior to actual reservation. An additional premium maybe applied for Holiday Periods such as Christmas and New Year.