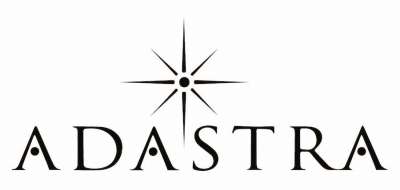 ADASTRA GUESTS COMMENTS
May, 2018, guests aboard catamaran ADASTRA in the Windward Islands wrote:
"A super fine 13 day sail from St. Lucia to Grenada..."
Let me begin by conveying a short, but simple message... "THAT CHARTER ROCK'D!!" 📣⚓️
OK. Got that out.
The AdAstra was a fine yacht, with plenty of room to move about with 3 couples & crew. All the amenities one could ask for. And very stable in rough seas. Spent most of my time on the bow, riding the waves in a seat on the very tip of the pontoon. (Great sound system as well) And on the stern. Which is spacious, comfortable, and protected from occasional squalls that you'll pass through time to time.
Captain Steve, and Andrea really made this trip special for all of us. Steve's laid back approach to the world, and experience sailing the Caribbean gave me peace of mind we were to be taken care of, and safe at all times during our time with him. His itinerary made sense to us, and we followed suite. Never felt as if we were missing out on anything along the way. A matter of fact, I feel he turned us on to a more intimate voyage than we may have had with other crews.
Andrea was a wonderful lady. Greeting you each morning with a beautiful smile, and a hot cup of java. An amazing chef. All her meals were presented with the upmost of attention to detail. And prepared with organic & fresh local provisions. Fresh fish was abundant, and she knew what to do with it! And if you're a meat lover, you'll be impressed as well. Diversified fine cuisine I say!!! Both of them were around as much, or as little as we wanted them to. But it was refreshing to spend time with them as if they were a 4th couple. Friends, if you will..
In following:
I would highly recommend this crew wherever you may be sailing. I know you won't be disappointed. They're wonderful people. And I'd look forward to sailing again with them both.
~ Kyle Zukoski ~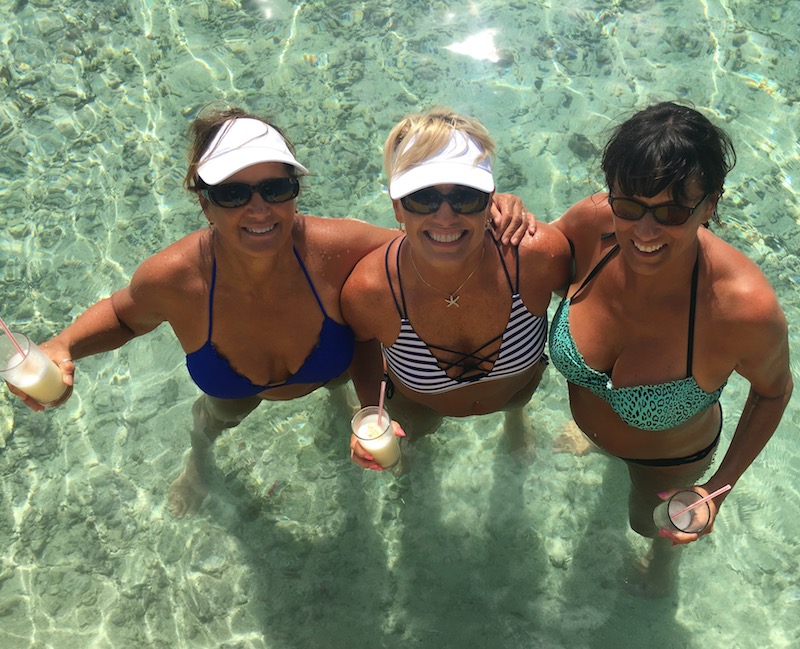 New Years week, 2017/2018, guests on catamaran ADASTRA said
From soup to nuts, our time on the Ad Astra over New Year's was amazing! Captain Steve was competent and charming and made sure both the kids and adults had a blast. From water sports to floats to cocktails, all was handled gracefully. Sweet Andrea was wonderful to be around, her food delicious and made with love. We did not want for a thing. The Ad Astra itself was beautifully restored and perfect for our group of 8. Phenomenal vacation, 100% recommended, we just wished it was longer!!!
AdAstra's New Years week, 2017/2018, guests said:
Amazing trip on AdAstra. We chartered the boat for a week with two other families. Could not have gone better. The captain Steve took us to incredible coves around the BVI that had great snorkeling. Steve and Andrea were incredible. Whenever we wanted to do water sports, they knew exactly where to go. They were easy going but attentive to what we wanted to do. And the food! Oh my gosh, it was better than most 4 star restaurants we have been to. Andrea had every meal planned out and made sure the adults and kids liked what they got. And Steve was also a great bartender with different rum or other drinks whenever we wanted. It was a perfect experience.
Bill Molinski
More New Years 2017/2018 guests comments about ADASTRA
This is the first Catamaran voyage that our family has taken. We were not sure what to expect, however little did we know that they had everything covered! The accommodations were extremely comfortable and we quickly made it our home. We were quickly absorbed into the easy life with delicious foods, endless water sports, and beautiful views. A special thanks to Andrea and Steve whose experience and care made a great Catamaran even better.
Wanda Pekarovic
Early January guests aboard catamaran ADASTRA said:
We all had a blast and enjoyed your both of your company, as well as Andreas cooking!! The kids were very complimentary and really enjoyed themselves. After a couple days of being back in the cold U.S., they asked if that trip really happened or if it was just a great dream!! Im not sure eitherha!
I thought the vessel was perfect for the size of our party, and the sleeping accommodations very comfortable and efficient. I really appreciated your ability to think on your feet with the swell that came in from the north, and although we missed the Baths, you came up with another game plan that was terrific. You and Andrea have an excellent knowledge of the key BVI spots and we were glad to experience most of them.
A good mix of responsible seamanship and artful bartending made for a really fun and relaxing time. Would love to do it again sometime!!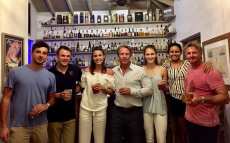 Guests aboard catamaran AdAstra with Steve and Andrea in mid-November, 2016 said:
Steve and Andrea made our week in the BVI amazing. The food was delicious, freshand healthy and we looked forward to every meal. Steve was extremely knowledgeable about the BVI, the boat and all of the activities available to us. He took us to all of their favorite spots and optimized our time in each spot. Steve and Andrea were wonderful hosts for the week and we could not have been happier with our choice of boats. The meals were plentiful and delicious and Andrea clearly referenced our preference sheet when planning each dish. We were pleasantly surprised that many of the specific items we listed on the preference sheet were provided.

Beth Elmore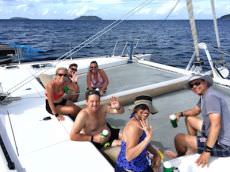 Guests aboard AD ASTRA in July, 2015 said:
Our week was fabulous with Michael and Jen Lang aboard Ad Astra.
Food/Meals = were astonishingly delicious. Fresh and wholesome with taste to die for in each meal: Breakfast, Lunch and Dinner. In fact, Jen's preparation and presentation of our meals rated FIRST CLASS in all categories! We truly looked forward to her each and every meal!
Captain-ship: Michael knew everything about the waters and the yacht. Our sailing was superb in every way and we felt secure and safe!
Yacht comfort was superb. Four bedrooms for the five of us: My husband and I, and our three adult sons shared accommodations. Ample bedrooms with showers and the yacht was in tip-top condition. Clean and so comfortable with our dining area a perfect setting outside. We enjoyed movies as well as the area inside being well suited for family time, games and conversation.
The waters and islands in the BVI's and USVI's are incredible and so wonderful to enjoy.
Summary: We would love to vacation again with Captain Michael and Jennifer Lang - Ad Astra - and we recommend it highly!


Dr. David and Donna D
Guests aboard AdAstra for Thanksgiving Week, 2014
Thank your for a Thanksgiving we will never forget!! Thanks for the adventures, amazing food, teaching us to sail, and for giving us the perfect balance of relaxing in the sun and activity. It was the perfect week and so appreciate all your hard work. Good luck on finishing your boat-its going to be AMAZING! See you in the Grenadines!!

Love, The Keenan Family
Jeff, Lori, Amanda, Ali, and NIck
Summer Adventures aboard AdAstra
Our first trip to the BVI's was an amazing adventure. I loved the fact that Mike and Jennifer were so accommodating and easy going. We had an ambitious plan with lots of activities and Mike and Jenn smiled and met our every needs. The sites were beautiful. The snorkeling was outrageous. And at the end of the day, the meals were fantastic. Thanks for creating family memories and for being part of a trip that we will cherish for years to come.

The Doucet Family
Maria,Nicholas,Nick, Allie and Katherine
CAPTAIN MICHAEL AND JENNIFER
New Years 2013/2014 aboard Crazy Horse, similar catamaran in the BVI:

I just wanted to take a few minutes to review our experience on our recent trip on "Crazy Horse". As I mentioned, the Catamaran was in good shape for the age and the crew was exceptional in every way. Michael and Jenn made our trip an extremely memorable one. We have been on a lot of great trips over the years, but all 4 kids said it was the best one we have ever done. Lisa and I agree!! Both Michael and Jenn were very accommodating, attentive and pleasant to be around for the entire week. They sort of became part of our family. Jenn's cooking was unbelievable, each meal was perfect and exactly what we wanted. It was a wonderful surprise to have that kind of cooking and food presentation each day and at every meal. Along with the food, both Jenn and Michael made sure we had any kind of drink we wanted, along with a few of their special drinks each night. As for Michael, he did a great job of moving us around the BVI's. We were able to stick with our itinerary and got to see a lot of great places we had not been to before. He also became a tour guide and family photographer throughout the trip. Our family really appreciated all the photos taken and given to us in a slideshow at the end of our trip. It was a nice touch. They both seem to love what the do and are very passionate about it. So, if I had to rate them, I would give both of them an A+ for how they took care of us and made us feel very comfortable and welcomed. When we decide to come back and sail again, we will definitely search for them and try to join them for another great memory.

Michael and Jenn, Thank You!

Thanks again for setting this up last second. We had a great time and created a family memory that will last a lifetime.
-George


3 generation family aboard AdAstra Spring 2014

I've never wake boarded in a more beautiful place.
-Sam

We have traveled with many leaders, but have never experienced such dedicated and capable leaders. A wonderful trip!
-Ben & Miriam

Thank you for a beautiful tour of the BVIs. Some of my personal highlights: snorkeling at Cockroach Island, Hanging out at Sandy Cay, view from Hogs Heaven, Sailing from Anegada to Jost, and for culture a dominoes game in some random bar at Cruz Bay. Great meals! Gorgeous waters! Something for everyone ages 18-90!
-Tamara

For Jennifer and Michael,
Here's to living your dream, finding your tribes and traveling outside the system! Thank you for a great week of exploring the BVI, amazing food, and one technical miracle after another! Best wishes with Ad Astra, your own boat Anomalous, and an enjoyable year ahead.
-Ken , inscribed in a book donated to our library on Ad Astra.


Spring 2013/2014 aboard a 45\' Catamaran in the BVI
Michael and Jenn,

Thank you so very much for guiding us thru our 1st visit to the BVI's. We will remember each and every moment! You far exceeded any expectations we may have had and them much much more!We all appreciated your efforts in taking us to places that we didn't ever know we wanted to see-so many laughs (mostly due to Jan and I being 'so funny." Both of you were so professional and make everything seamless-always calm! We will always remember this adventure! Keep on smiling and living such an adventure everyday together! You are welcome to our home in Canada anytime.

Thank you, thank you, thank you!
-Jo and Rick