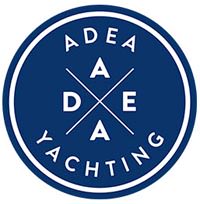 ADEA GUESTS COMMENTS
"Amazing Vacation and Vow Renewal"
Michela and Francesco are beyond amazing! Yes, Im even talking about them before the incredible trip. From the minute we stepped foot on the dock we were in their hands. Greeted with warmth and a sense of family. The trip could have been great, but instead it was amazing! Michela and Francesco seamlessly had everything we could wish for planned from day trips: snorkeling on the protected reefs, swimming with sharks, stingrays, turtles, sea horses and more to an unexpected need for a therapeutic massage for a sore back (bad horseback ride before the trip). They literally had Belize resources on speed dial and knew everyone we encountered. Our family also asked them to handle our wedding vow renewal for our 20th wedding anniversary. At sunset off the back of the catamaran, it was everything we could ask for. Oh, and Id be mistaken not to mention that Michela is a great chef ☺ Im gluten free and my daughter is allergic to nuts. She handled that with ease making tasty treats to decadent meals. You will not only enjoy your trip, but you will miss them both when you leave.
"Absolutely WONDERFUL!"
My husband and I along with four friends vacationed on a four-day charter. I honestly don't know where to begin... This was our first charter and it certainly exceeded our expectations. Our crew was AWESOME! They were a married couple from Italy, Francesco and Michela, and they were FABULOUS! We felt completely safe and in great hands with our Captains sailing ability and the first mate, Michela, was outstanding! They both absolutely made our trip!!!!! I truly believe that your crew is a HUGE part of the whole experience and we couldn't have asked for better. Along with being the first mate, Michela was responsible for all of our meals and more importantly our drinks! She was an amazing cook and every single meal and snack tasted incredible! The diversity in the drinks was incredibly impressive and we never went thirsty or hungry. They went above and beyond to fulfil all of our request. Our cabins were clean and I don't know how she did it all, but our beds were made and bathrooms were all tidied up as soon as we returned from breakfast. They both were super friendly and made us all feel completely at home! It was as if we were traveling with our long-life friends!
[] Francesco. Thanks so much for an unforgettable 5 days! We swam, kayaked, and learned to paddle board. We requested local cuisine and Michela delivered superbly with both delicious meals and snacks. We are still talking about her conch ceviche, hummus, paella, and coconut chocolate dessert!
"I wish I was still on the boat with Michela and Francesco!"
My husband and I signed on to this trip because we were happy to spend 5 days with the two other couples who had already committed to go. They're 4 of our favorite people, so of course, we'll go-guaranteed good time! But, I didn't anticipate how amazing the experience would be. Both Michela and Francesco provided an incredible vacation. I felt completely at home from the first. Not like a customer but like a guest. As I described to friends upon our return, Miki took care of us like we were guests in her home rather than chartered clients. And she cooked like she should be doing that for a living! I had assumed that meals would be pretty basic on a catamaran...oh no, every meal was eagerly anticipated! I took home recipes and tips. I really can't say enough. I knew it would be hard to leave the 2 other couples who had chartered the boat with us, but I had no idea it would be hard to leave our hosts.
"Best Decision for a Vacation We\'ve Ever Made"
Our Captain Francesco, and his wife Michela were so friendly, they made us immediately feel welcome. Russ is a picky eater, Sandy is a food lover, Michela made appetizers, and meals that made both of us so happy and full. We had cocktails on request, beer always available and anything else we might want to drink. The stops on our 4day trip were amazing! Francesco had a wonderful route planned out for us that involved stops on two almost deserted islands, time for kayaking and plenty of snorkelling. They also arranged for a wonderful snorkelling guide, Ellie, from Caye Caulker who spent all afternoon with us, showing us the amazing reef system of Belize. Francesco and Michela also shared their love of sailing with us. We are novice sailors, and they shared with us their knowledge, answered all our questions and let us try our hand at a few things. At the end of our 4 days we have gained two new friends, and have memories of an incredible vacation.
"The only way to see Coastal Belize!"
We took our family of 7 for a 3 day trip to the jungle then 4 days on a catamaran. Michela and Francesco were so warm and welcoming, without being obtrusive. We felt like they were family when we left. They tailored our stay to our request for a mixture of relaxation and exploration/adventure. We visited Caye Caulker, San Pedro, and snorkeled several locations to see fish, rays, turtles, eels, and nurse sharks.
July 2018
Amazing boat
Delightful Crew
Exquisite Service
Absolute unforgettable holidays
* * * * * * * * * * * * * * * * * * * * * * * * * * * * * * * * * *
We ate so much, but we burned some calories during the wakeboard. Thank you for the extra pounds and the muscle-ache.
Just kidding
Thank you so much for the laughters, the delicious food and to treat us as kings and queens :)
I hope you enjoy the future and I expect an invitation to go to the British Virgin Islands in 2 years!!
It was super to hear your experiences and I was honoured to meet white Apicano!
P.S. The boat is wonderful!
Goodbye,
Elo.
I Love ADEA!
* * * * * * * * * * * * * * * * * * * * * * * * * * * * * * * * * *
Thanks Ricky and Jess for this amazing boat trip!
Thank you Ricky for the wake and manta!
Thank you Jess for the FOOD!
Thank you both for the laughing!
ADEA, you were wonderful!
Amelie

July 2018
When dreams get wings they carry you out of the world,
When dreams get sails you stay sooooo close to the world and discover – how wonderful she is!
Thanks Jessica
Thanks Ricky
Thanks ADEA for a real soulful sailing time
With you
Bye for now
Sarah, Madene, Greta, Daniela, Uwe, Marie