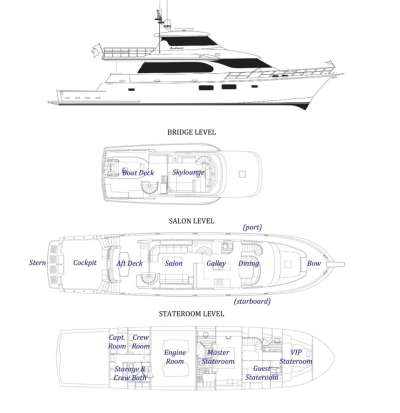 CREW PROFILES
Title
Name
Nation
Born
Licenses
Captain
Josh Turner
American
0
Mate
Johnny McCabe
American
0
Number of Crew: 3
Languages: English
Crew Profiles:
Captain Josh Turner:
Captain Josh grew up around the Seattle area of the Pacific Northwest. The rivers he learned to salmon fish on were seasonal but plentiful and stocked full of silver salmon. Since then his experience has taken him all over the country and world. One of his first experiences as a Captain was running a boat out of Lahaina, Maui. Windjammer cruises kept his days full of Humpback whales and beautiful Hawaiian sunsets.
From here he went across the globe to Alaska and the Seward area. Where he enjoyed the serene beauty of the same whales breeching, Bald Eagles and running a sport fishing boat. During this part of his life Josh was a successful captain and landed lots of Pacific Salmon, Pacific Halibut, Lingcod and sea bass. From Alaska to Newport Beach California, where Captain Josh worked with Sunseekers Yachts for eight years in and out of the Newport area. But Josh needed warmer water and more fun in the sun, so off to Virgin Islands He was the captain for excursion boats from St Thomas to Virgin Gorda. There were plenty of opportunities here for Josh to expand his fishing for Ahi and sail fish.
From Maui to Alaska to Virgin Islands to Florida and The Bahamas. Captain Josh found his place in the world. Great cruising in the Bahamas and places to explore. The Bahamas are a place to get in the heat of all the action, to the quiet Otter Islands and Bahamian vibe and culture. Florida and the Florida Keys, what more can you say, all the great things in one spot. Captain Josh is a certified SCUBA diver, free diver fisherman and loves to go Lobstering when he can. He Loves the water and finds happiness introducing people to his favorite things!

Mate John McCabe:
John started in the marine industry back in 1992 working dinner cruises in Seward, Alaska as a deck hand.
After moving to Maui, Hawaii in 1994, he continued his marine experience operating 5-star sunset dinner cruises aboard a 100 foot 3-masted
schooner. A move to Milwaukee Wisconsin in 1997 shifted his marine education to the
competitive world of Great Lakes regattas and sailboat racing, while owning and
operating a full-service restaurant and brewery near the Marina. After 17 years of
Great Lakes sailing experience, John moved to Southeast Florida in 2014 and
continues to enjoy catering to guests on board private Miami Yacht charters and Fort
Lauderdale fishing expeditions on M/V Andiamo.
John is currently is working towards his USCG Captain's license to further his career in
the Marine industry

Chenaé van Niekerk:
Chenaé began her culinary career at an early age. She discovered her passion and started working for an Advanced Food and Wine Degree, she worked in the kitchens of top‐rated restaurants and catering companies. In 2014, she brought her culinary expertise to the maritime industry. As a chef she travelled the Mediterranean Sea, Asia, Malaysia, Maldives, Singapore, the US, and the Caribbean. Catering for guests from U.S., Belgium, Italy, England, France, Australia, Arabian, and Scandinavian countries, her focus is on healthy, tasteful food, ensuring the nutritional benefits of each meal.
Chef Chenae's dedication to her craft and preparing exceptional international menus, combined with her health coach certification; uniquely qualifies her to expertly prepare a menu suited to make our guests time aboard Andiamo a delicious one. In her spare time Chenae enjoys riding horses and all types of water activities. She is a certified diver and has been able to test the worlds waters. She also enjoys a good book and relaxing.