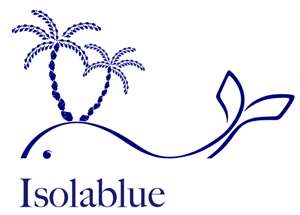 Availability
| Start Date | End Date | Details |
| --- | --- | --- |
| Jul 21, 2023 | Oct 20, 2023 | Unavailable: Grenada, St Georges to Grenada, St Georges |
| Nov 18, 2023 | Nov 23, 2023 | Hold: Grenadines, West Indies* to Grenadines, West Indies* |
| Nov 24, 2023 | Dec 09, 2023 | Booked: Saint Vincent to Saint Vincent |
| Dec 28, 2023 | Jan 09, 2024 | Booked: Saint Vincent to Saint Vincent |
| Jan 28, 2024 | Feb 04, 2024 | Booked: Saint Vincent to Saint Vincent |
| Feb 16, 2024 | Feb 25, 2024 | Booked: St. Vincent - Blue Lagoon Resort and Marina to Grenada, St Georges |
| Feb 28, 2024 | Mar 06, 2024 | Booked: Saint Vincent to Grenada, St Georges |
| Mar 09, 2024 | Mar 16, 2024 | Booked: St. Vincent - Blue Lagoon Resort and Marina to St. Vincent - Blue Lagoon Resort and Marina |
| Dec 27, 2024 | Jan 05, 2025 | Booked: Saint Vincent to Saint Vincent |
Rates
High Rate: 16000.00 USD per week
Low Rate: 13000.00 USD per week
Seasonal/Individual Rates

Season
Currency
Terms
2 Pax
3 Pax
4 Pax
5 Pax
6 Pax

Summer 2023

US Dollars
(Caribbean Terms) Inclusive
13,000
13,750
14,500
15,250
16,000

Winter 2023/2024

US Dollars
(Caribbean Terms) Inclusive
13,000
13,750
14,500
15,250
16,000

Summer 2024

US Dollars
(Caribbean Terms) Inclusive
13,000
13,750
14,500
15,250
16,000

Winter 2024/2025

US Dollars
(Caribbean Terms) Inclusive
13,000
13,750
14,500
15,250
16,000
MCA Compliant: MCA Compliant
Rates are All Inclusive
Taxes, re-location fees, cruising permits and licenses may be extra. Please verify with clearing house.
Cruising Permit: Paid by Boat Licenses: Paid by Boat

Additional Rate Details:
Christmas week: $17,600 (1-6 pax)
New Years week: $18,400 (1-6 pax)

Delivery fees - one-way trips:

Grenada to St. Vincent or vice versa - $500
St. Vincent to St. Lucia or vice versa - $500
Grenada to St Lucia - $750
Please inquire about delivery fees to other islands

If 6th person is a child please inquire for different 6 pax rate.

All rates are for 7 nights, 8 days. To prorate these rates:
For 6 nights divide weekly rate by 7 and multiply by 6
For 5 nights or less divide weekly rate by 6 then multiply by the number of nights.

72 hours are required for a turnaround if Isolablue has to relocate to another island to start the charter.
Summer Base Port: Saint Vincent & Grenadines
Summer Operating Area: Caribbean Windwards
Winter Base Port: Saint Vincent & Grenadines
Winter Operating Area: Caribbean Windwards
Location Details:
Depending the charter expectations of our clients we offer tailor-made itineraries and activities in the Grenadine Islands. This tropical island paradise is just perfect to escape the rest of the world. With a departure from Saint Vincent, we propose to sail to the following islands as recommended itinerary:

• Departure from Blue Lagoon Marina in St. Vincent
• Bequia (visit the island)
• Canouan or Mustique Island (depending if the guests want to dive or not)
• Tobago Cays
• Chatham Bay, Westside of Union Island
• Clifton on Union Island (departure formalities for St. Vincent and the Grenadines)
• Crossing to Carriacou which is the entry point for Grenada (immigration formalities)
• If the weather is fine and we have enough time, Round Island
• The Molinere Underwater Sculpture Park in St. Georges, Grenada
• Arrival at Saint Louis Marina in Grenada

The itinerary can get adjusted anytime to better suite our client's requests and/or profit from weather conditions.

We prefer to welcome our guests in St. Vincent. To visit the Grenadine Islands in one week with a pick up in St. Lucia means a lot of sailing and we would be obliged to skip some islands.

American Airlines has announced daily non-stop flights from Miami to St Vincent starting Friday March 3, 2023. British Airways and Air Canada will as well increase their flight connections to SVG.



All rates are for the entire yacht and are subject to change without notice prior to actual reservation. An additional premium maybe applied for Holiday Periods such as Christmas and New Year.