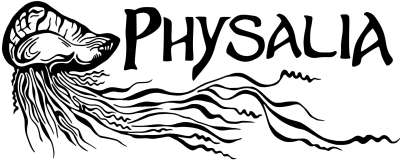 PHYSALIA GUESTS COMMENTS
Exceeded all previous Experiences
We have done a number of cruises and in fact just completed one in Raja Ampat aboard a Pacific High heritage phinisi yacht. We have previously cruised aboard the Aqua Mekong (as you know, a top rated outfit), Ha-Long Bay aboard a luxury yacht, a personal cruise on the Irrawaddy river aboard a 5 star river boat, and a sailing cruise on Phang Nga bay with Bob Mott, who is well known in SE Asia. We have also stayed in many famous luxury hotels around the world, and have eaten in our share of Michelin starred restaurants. I myself am half French and my family has been in the food business for a long time. My Grandfather was a famous pastry chef in France and was friends with many notable restaurant chefs.

Chris and Kaya delivered an experience over a week that was on par with, or exceeded these previous experiences. Chris is an accomplished seaman and Kaya is an accomplished first mate. They were supremely competent in all aspects of operating and actually sailing the boat. They are also accomplished divers and marine scientists. I completed some great dives with them and saw many new things, even though I have been diving the USVI for over 20 years and have done all the major dives there.

And then there was Kaya's cooking. Just incredible. She prepared dishes every day for us... breakfast, lunch and dinner, that were simply superb. I would put her up against some of the best food we have ever had, anywhere. She is truly an exceptional culinary talent and she should be classified as a fine chef.

I would not hesitate to book these guys again, and I would trust them and sail with them anywhere in the world.

Physalia can comfortably accommodate 6pax and probably 2 more kids. It is good for families, or for couples like us who are looking for a super-luxe experience, service and attention. That said, Physalia is not a brand new fancy boat like some of the ones recently advertised in the USVI. She is a new boat, but not the very latest tech etc. You go with Chris and Kaya because you want a unique and quality experience from the standpoint of competency, knowledge of diving and sailing, and of course you go for Kaya's exceptional talent as a chef. Kaya can do hamburgers I am sure, but her talents would be wasted on that.
Exceeded All Our Dreams
Trip of a lifetime! ❤️ Chris and Kaya are the best hosts! Our trip started with some pre-planning and logistics that truly ended up exceeding all of our dreams. Chris knows the waters and his boat very well. He took us to gorgeous beaches, we sailed to several US and British Virgin Islands, and we truly chillaxed the entire trip. Kaya was a phenomenal cook, and every meal was five stars plus! She also exposed us to many sea creatures, some we were even able to hold and admire. The octopus GoPro video, as well as other videos she took for us looked like they were filmed for National Geographic, truly epic. The beds were comfy and we slept well. Staying on a boat is definitely different from staying on land, but we hope to come back and experience these adventures or new adventures with our kiddos. I could go on and on, but our favorite slice of heaven was Sandy Spit, and the reef there was unbelievable. Thanks so much Chris and kolkata, until next time!
Bucket-list Trip!
This was a bucket-list trip for us, and it exceeded ALL our expectations! From the detailed guided adventures, to the gourmet food prepared from scratch, Chris and Kaya made this the trip of a lifetime! We can't wait to come back for another adventure with them!


Most Relaxed I have Ever Been!
Greatest trip of my life. It was so much better to have crew like Chris and Kaya who knew just about everything and they made this trip a fun experience where I got to learn a lot. Also they showed us the best beaches and spots around!
Our first trip to the islands and it was a treat! Beaches - great, food and drink - great, accommodations - great, overall fantastic trip!


Most relaxed I've ever been with great views. Also better food than most restaurants!
What an amazing trip! This was a perfect family graduation trip. We loved learning from Chris and Kaya about the ocean, snorkeling, diving, and the world adventures. Kaya's cooking is 5 stars.

Thanks for inviting us into your boat home and making us feel so welcome!
This vacation has been filled with lots of fun and new adventures. I had no idea what to expect, but we have been to really amazing places like private beaches and cool beach bars. Chris and Kaya have welcomed us and gotten to know us super well. They are knowledgeable about so many things like marine life that have made this trip a learning experience as well. I really enjoyed the food on this trip because everything was made from scratch. I am so happy with how relaxing this trip was, but also with all of the new things I have gotten to see and do. Waldo is, of course, the cutest, sweetest mascot of Physalia!

Pure Happiness!
We had a beautiful journey! Learning about marine life and boating was our favorite part. As well as the family meals. Spectacular! Everything you could ask for on a trip :) Loved this time together!

What an honor to be able to experience what you guys have created here on Physalia. This place has been special in so many ways, and a place I have wanted to revisit for 11 years. You guys made a bucket list trip everything we could want and more. The food goes without saying is some of the most delicious and well prepared meals I have ever had. A day on the water is always the best day, and you gave us 5 straight days of pure happiness.

I loved spending a few quality days together at your amazing home (your yacht). Thanks for welcoming us and all of your time, talents, knowledge, and good laughs. Looking forward to more island adventures with you in the future.


World class sailing, incredible sights and experiences. The absolute most amazing food. Chris and Kaya are AMAZING!!!

A Delightful Adventure.
Wow, this was a trip of a lifetime. I spend part of the year living in St. Thomas and expected this to be like my experiences on my friends' boats. It was far more wonderful! What a delightful adventure! Amazing food, personalized SCUBA experiences, secret beaches, undiscovered places, a whole marine education in a week… it was more than I ever could have expected and so much fun!

Before we boarded, a friend said, "you are going to learn so much this week." Indeed I did. I am so much more knowledgeable about all things ocean VI thanks to these incredible humans.

You keep going Kaya and Chris, the experience you are creating is something of magic.
Perfect Combination of 5 Star Hotel and a Robinson Crusoe Adventure!
The trip was a combination of a floating 5 star hotel and a Robinson Crusoe adventure! We started and ended each day with a gourmet prepared-from-scratch meal from Kaya and during the day we went wherever the wind would take us. Well, it felt that way with visits to deserted beaches and wrecks (and the occasional wild beach bar), but of course the itinerary was well and carefully curated to give us the best possible experience.

Kaya's knowledge of the seas and its inhabitants is amazing and Chris' captaining, dive leadership, and knowledge of everything is incredible, but be warned that you may have to ask Chris to repeat an explanation because the depth of his geological knowledge was over our heads once or twice.

The trip could not have been better. Thank you for showing us the best of the BVIs and USVIs above water and below.


Unrivaled Experience!
There really aren't enough words to describe how much we enjoyed this trip! We have never been to the Virgin Islands before, and have not chartered ever, but I'm convinced we could not have chosen better than Physalia!

Chris and Kaya were the best hosts! So many things about this trip were amazing because of them. Their knowledge of the area, and of the sea and sea life, gave us insight we would not have had elsewhere. They were so kind, so patient with all our questions, and so flexible in adapting to our likes, dislikes, and limitations. AND - I CAN NOT SAY ENOUGH GOOD THINGS ABOUT THE FOOD!!!!! I have been blessed to eat in many excellent restaurants, and the food this week was better than all those experiences. The flavors, the variety, the presentation, all absolutely top notch!

The Virgin Islands are absolutely beautiful all day, every day, but what made this an unrivaled experience was the choice of Physalia, Chris, and Kaya! Thank you for everything, and we hope to visit again in the future! 🙂


Relax At Sea
My mother picked this trip because she wanted to relax at sea. Even though I was not ecstatic at the idea as I was tired of traveling after doing it for a while, I found it helped me find that relaxation I needed. Going to sleep with the motion of the waves is like being sung a lullaby when you were a baby, and always having panoramic views is a beautiful thing. Both Chris and Kaya are good people, hardworking, and smart! You can see the breadth of experiences they've had based on how they approach topics and of which topics they speak about. Kaya is a great cook and a sensible person, making sure people always feel good. Chris is a great captain who you can have great conversations with and is a grounded individual with a good heart. I enjoyed having the trip with them.
Muchisimas Gracias - Thank You So Much
Bianca Cogorno review April 8, 2023

"Muchísimas gracias por tener la suerte de estar en Physalia. La mejor comida hecha por Kaya y el mejor capitán, Chris, que nos dio mucha seguridad en la navegación. ¡La comida mejor, imposible! ¡Lo mejor de lo mejor! Cariñosos, buenas personas, gracias por todo y por tan linda experiencia!"

English translation:

"Thank you so much. We are so lucky to have been on Physalia. The best food prepared by Kaya and the best captain, Chris, who gave us so much security while sailing. ¡Better food would have been impossible! ¡The best of the best! Loving, good people, thank you for such a beautiful experience!"
Coolest Vacation!
I picked this vacation for my senior trip and I'm so glad I did!!! This trip was the most exciting, yet relaxing trip I have ever been on. Every day we had a new adventure and I was never bored. We were able to go to so many places and see lots of sea animals. Chris and Kaya are such kind people, who know basically everything about the ocean and were able to teach me so much!! Kaya is also a super good cook, and everything she makes is so good! I don't think I have a favorite place, because they were all so good, but I loved the Baths, and loved it when Chris and Kaya guided me through swimming through an underwater cave thing. This is the coolest vacation I have ever been on, and I never want to leave!! (Waldo is also SO cute!)
Senational Food!
This trip has been amazing. I have only great things to say. Chris and Kaya were both great captains, and they were both very knowledgeable about everything. I really enjoyed everything that we did. From snorkeling to fishing to cruising around the beautiful islands of the USVI and BVI. Each spot that we went to was so unique and fun, and Chris and Kaya's expertise made these places even more fun. I really enjoyed seeing many different sea creatures that I never imagined seeing.

The Rhone shipwreck was awesome, and learning about the history of the ship made it even more awesome. Each and every spot that Chris and Kaya chose for our journey was unbelievable, and the beaches and clear water left me speechless. Everything that we did this week was truly amazing, and they are things that I will cherish forever.

Something else that I will never forget is the sensational food that Kaya cooked. Every single thing that I ate on this charter was phenomenal. Kaya cooked, prepped, and baked everything to perfection. I truly can't decide what my favorite dish or dessert was, because they were all so so so good. Kaya's cooking was by far my favorite food of anything I ate on this trip. The techniques and cuisine that Kaya cooked was mastered to perfection. It shows you how much she cares about her guests and loves to cook when she wakes up at 4:30 AM to make a fresh loaf of sourdough bread.
In conclusion, all of Kaya's food was out of this world delicious, and I can not speak more highly about her abilities as a chef.

This fishing was also awesome, and we caught and released many different kinds of snappers and jacks. We even caught and released a stingray and an awesome bar jack. This was one of the highlights of my trip. And again, Chris and Kaya's knowledge made fishing here even more fun. All in all, this trip was such a fun time. Being able to spend time with my family in maybe the best place in the world is something I'll never forget.

I'm so glad that Chris and Kaya were our captains, and I'm so glad that I got to spend time with them and my family in this unbelievably beautiful place. Thank you Chris and Kaya!!! I really hope to do this again, and maybe next time become SCUBA certified by Chris. I will never forget this trip, thanks again Chris and Kaya!
Best Decision Ever!
Our week on Physalia is one that will stay with us forever!

We chartered this boat for our daughter's high school senior family trip, and it was the best decision ever. Chris and Kaya were absolutely amazing. Their knowledge and experience far exceeded our expectations, and only made the voyage even more perfect than we had hoped. It's hard to pick the best part of the trip, because we saw so many amazing places.

We opted for half-board, but if we ever have the chance to do it again, we will go full-board. Kaya's meals were AMAZING. Better than any restaurant we ate in, and easily on par with a high end chef. To say this was one of our most memorable, (if not THE most memorable) vacatio we have ever had, would be completely accurate, and we would tell anyone that has the opportunity to get on their charter, definitely take it!
Every Day An Amazing Adventure!
We spent seven amazing days onboard with Chris and Kaya and can't say enough wonderful things! Every day was an amazing adventure, from beach days to the Baths to Scuba diving with sea turtles! Our kids were finishing their scuba certification and were very nervous about it, but Chris and Kaya put them at ease and helped them through every step and by the end of their 4 dives, they were so comfortable and excited about diving! We really appreciated the way Chris and Kaya carefully planned the trip. We had to adjust our itinerary due to the north swell this week and we're so grateful that they suggested that we do. We would have missed going to the Baths because it was closed - we would have been so sad to miss it!

Now for the food… just wow!!! Every meal was thought out so carefully and the flavors just out of this world! We really enjoyed watching her bake from scratch everything from corn tortillas to sourdough to bread rolls and so much more! The homemade sourdough and bread rolls were literally in the top 5 things I've ever had the pleasure of eating in my life and I lived in France so that is saying a lot!! My son said the lemon ricotta pancakes were the best thing he's ever tasted!

Chris and Kaya worked so hard to make this an amazing trip for us and we are so grateful! We'll be back for sure! We will really miss Waldo and are also so impressed with how well behaved and fun he was!!

Oh, and our 14 year old daughter is really interested in science and nature and it has been so fun that Kaya and Chris are both scientists! It's been like having an encyclopedia onboard! We really enjoyed learning so much about all the birds, sea life, and topography of the area!

What an absolutely amazing trip we've had!!
Beautiful and Exciting
Anna - 14yrs old

My family took a trip on this yacht and it was amazing! This is the most beautiful and exciting trip I've ever been on.

I love boats so much and it's so refreshing to be on this boat. We went scuba diving and Chris was my instructor. We saw 2 sea turtles and lots of fish! I was so excited to see the turtles because that was one of my goals for the trip.

Kaya is an amazing cook and I'm not usually adventurous as far as food goes - her food is so good!
We've also gone to the beach and that was really fun!
I would definitely take this trip again!


We could not have selected a better boat or a better crew.
This is our first sailing experience and it was fantastic. We could not have selected a better boat or a better crew. Kaya and Chris are amazing hosts, guides, educators, conversationalists, and just great people! We enjoyed all our time spent with them and Waldo! :) Kaya is the most wonderful chef who was very attentive to our preferences. Every meal was a 5 star experience. Kaya is so inventive and meticulous to ensure each meal was a complete dining experience.
Chris is a wonderful dive teacher and very patient to assist my husband in re-learning to dive. The foil was a bonus as well. We never once worried for anything and all our expectations were exceeded! Well done and many thanks!
What a wonderful customized experience!
This charter was such a wonderful customized experience. I hardly can express my thanks to Kaya and Chris for their attention to detail at every level! From mapping each day's itinerary in terms of multiple options, I really liked the kayaks around the rocks, and also the rowboat! I especially loved the sailing! That sound of the motor switching off and just the wind and elements, definitely one of the highlights for me. :) No pressure to do anything whatsoever each day. I had only been on a 4 day charter in Thailand many years ago, so I had forgotten what it was like to be on a boat for consecutive days. I had very little motion sickness at all so was happy about that. It fell away completely once we began the journey. Even so, I appreciated the thought they took into choosing the calm mooring points. Both of them are expert mariners in their waters. It was fun discussing everything over dinner (travels, life experiences, etc…). In general I always like being around scientists and researchers so that was a definite bonus of this trip; in French, a lagniappe, "something extra or unexpected."
Overall, this was a top level experience. To say nothing of the fantastic gourmet food would be a serious oversight! Kaya is a gourmet chef and it really blew us both away! The way she paired up different ingredients, fresh herbs, so much flavor and variation! Every single day, every meal! Thank you guys so much!
We only have words of gratitude!
Last week we embarked on a week-long journey aboard charter vessel Physalia, visiting the islands of St. Thomas and St. John, as well as other small islands nearby.
For us it was the first time that we went on a charter vacation and we truly loved the experience.
The crew, Captain Chris and first mate Kaya, were incredibly lovable and empathetic, and especially the company of their pet, Waldo, was truly a joy. They were super attentive to all our necessities, Kaya prepared meals that were truly fabulous, and both being marine scientists with profound knowledge of the area, they gave us lessons on marine biology of the Virgin Islands and we were able to learn so much, especially our little Theo of four and a half years of age.
They were especially lovable and patient with Theo, respecting his schedule and tantrums, in addition to facilitating everything necessary for us to enjoy a vacation in the ocean.
We only have words of gratitude for this experience and we want to recommend the experience to all of our friends!
Thank you so much!
Solamente tenemos palabras de agradecimiento
"La semana pasada estuvimos embarcados durante una semana en Charter Physalia, visitando las islas de St.Thomas y St.John, y también algunas pequeñas islas alrededor.
Para nosotros era la primera vez que realizábamos un viaje en un Charter y realmente nos encantó la experiencia. La pareja conformada por el Capitán Chris y su ayudante Kaya fueron super amables y empáticos, y especialmente la compañía de su mascota Waldo fue todo un encanto. Fueron súper atentos ante cada necesidad, Kaya preparó comidas realmente fabulosas, y al ser científicos ambos que conocen profundamente la zona, nos dieron clases de biología marina de las Islas Vírgenes que pudimos aprender muchísimo, sobre todo nuestro pequeño Theo de 4 años y medio. Especialmente fueron super amables y pacientes con Theo respetando sus horarios y berrinches, además de facilitar todo lo necesario para disfrutar unas vacaciones en el mar. Solamente tenemos palabras de agradecimiento por la experiencia y queremos recomendar la experiencia a todos nuestro amigos!
Muchas gracias!
Great With Kids!
Chris and Kaya have taken our family under their sails several times. From teaching my wife and daughter how to venture around St Thomas on Hobie Cats to incredible snorkeling pictures of my son with turtles and stingrays in St John. They are great with kids and have and incredible knowledge base and appreciation of the ocean.

Spectacular Trip
Chris and Kaya were amazing hosts, tour guides, cooks, and sailing experts along with incredible knowledge of St. Thomas and the US Virgin Islands. They facilitated an amazing itinerary that helped create memories our family will cherish for many years. We highly recommend sailing with Chirs and Kaya for a spectacular trip.
Awesome Time
Awesome time on the water. They were outstanding and enabled us to all experience a great time. Our group of sailing enthusiasts couldn't have had more fun as they showcased their expert sailing skills. Their great attitude and hospitality made for a festive time that was enjoyed by all and that will be long remembered.

We couldn't have had a better experience.

It Was Absolutely Amazing
We booked the catamaran for a trip around St. Thomas. It was absolutely amazing. the crew were beyond accommodating. These guys really enjoy their job and made our experience great. We were laughing the entire time. the boat was extremely clean!
We snorkeled, paddle boarded, took the dinghy everywhere.

We couldn't have asked for more. We will definitely be using them again and recommending them to friends and family
Perfect Crew For Us

Captain Chris and Kaya were the perfect crew for us. Chris exceeded our expectations! He found the perfect spots for our families to snorkel and enjoy the islands.
I would sail with them any day!

Truly Grateful
Chris and Kaya were tremendous hosts. From the beginning when Kaya had us remove our footwear until Chris brought us safely back to Charlotte Amalie, we made some great family memories to last a lifetime!
Kaya's meal preparations were exquisite and Chris' knowledge of the islands was vast. The sushi night was a fun event, thought of by Kaya!

We are eternally grateful for the professionalism that was extended to our family. Thank you, Chris and Kaya! Hope to see you again!