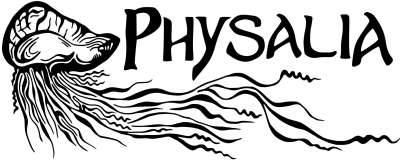 LUCKY ME GUESTS COMMENTS
Incredible trip with S/V Lucky Me
Captain Michael and Chef Jes (she's a captain too) are an amazing couple who love being on the water, love to teach you things and see all the wonders under the ocean. If you are looking for the perfect blend of romantic getaway or a family fun vacation, relaxation and a beautiful backdrop, a trip with the crew of S/V Lucky Me is just where you need to be!! We have gotten to see and experience something amazing, snorkeling with sea turtles at Diamond Cay, deep sea fishing for Black Fin Tuna (have to get a fishing license), fresh sushi made from the Black Fin Tuna with friends, scuba diving a secret spot, learning how to read the wind & trim the sails, and a beautiful evening in a hidden cove off of Norman Island... S/V Lucky Me is the best of everything for everyone! Families with kids, group of friends, couples and honeymooners are all treated with comfortable accommodations, wonderful food & drink, awesome hospitality and all the water activities you could want on board. I can't wait for our next trip aboard S/V Lucky Me and eating all the great food Chef Jes made for us. Wow!! Is all we could say about her food. Thanks guys!!!
Perfect way to enjoy the USVI
My friend and I had a great time aboard Lucky Me. The boat was beautiful and the hosts were very accommodating. We enjoyed some sailing, saw dolphins and even sea turtles. We were even able to scuba dive where we anchored that first afternoon. The meals were amazing and we want to stay again on Lucky Me with Captain Mike and Jes.
Trip of a life time
I have to be honest and say that I was very reluctant to take this trip with my husband. I get sea sick and was anxious about going out on a boat in the ocean. My husband was so excited about the trip and reassured me that everything was going to be ok. We picked Lucky Me because of Michael and Jesica. They are both Master Captains with sailing experience, hospitality experience and scuba divers. Jes is a Dive Instructor and Michael is a Dive Master. My husband and I are both advanced divers and really wanted to dive during this trip. I'm so happy we chose this crew and boat. Diving with Michael and Jes was relaxing and peaceful. They let me go at my pace and see what I wanted. I've always dove with a group, being led on a predetermined dive by a guide. With them we were able to stop and just look at little stuff, stay as long as we wanted and go on without any group pressure. The majority of my anxiety was actually being out on the ocean. We are from Colorado and I'm much more comfortable on dry land, I just didn't know if this would be my thing. Michael is an experienced and capable captain and I felt completely comfortable and safe with him. Jes is level headed, calm and competent, the two of them ran the boat flawlessly. Both of them had just returned from the UK cooking school at the Ashburton's School of Cookery. The food was absolutely amazing. I had to pinch myself several times to realize that this was real. I really couldn't imagine myself enjoying sitting on a boat all day and night, what would we do, it's so small, you can't just get off when you want. All these thoughts were in my head. The opposite was actually the truth. I read, enjoyed music, lounged on the deck. We sat up on top with Michael while under way. He is a great conversationalist. They catered to our desires and we had significant input into the itinerary. The boat is NOT small. The cabins are queen sized, each with a full bath. It didn't feel like the box of a cruise ship. The galleys are large and quite comfortable. I never imagined that I would have such a marvelous experience on a boat in the ocean, but found that it was very relaxing, peaceful and calming. This was the best vacation I've ever had and I can't wait to go back. I know I'll see "Lucky Me" again and hope it is soon. As we left the dock, I took one look back at her and thought to my self...…Lucky Me for having taken this adventure! Kathy