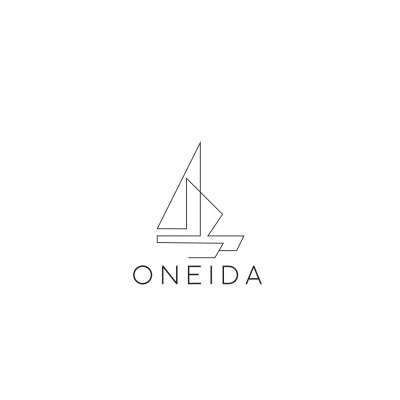 ONEIDA SAMPLE MENU
Sample menu Oneida by chef Elena Mpizani Tsiliggiri
Breakfast 
Eggs: boiled, scrambled, omelette, poached and traditional "strapatsada" and "kagiana" 

Homemade cakes and pancakes

Crepes and french toast 

Cookies

Traditional Greek pies 

Cold cuts variety from local Deli

Seasonal fruits and smoothies 

Milk and cereals 

Greek yoghurt 

Honey and homemade marmelades
Day 1st
Lunch :
Dinner :
Seasonal greens saute with citrus sauce, tomatoes and fresh onion.

Roasted octopus with "fava" beans puree from Santorini island and caramelized onions.
Day 2nd
Lunch :
Dinner :
Valerian salad with zucchini,goat cheese and honey hazel vinaigrete.

Lamp, "Graviera" cheese from Creta island  and potatoes papillote.
Day 3rd
Lunch :
Grilled seasonal veggies and mushrooms with "xaloumi" cheese and honey sesame vinaigrette.

"Souvlaki"( chicken and pork on a stick with pita bread, fried potatoes,tzatziki sauce )
Dinner :
Potato salad with olives from Kalamata, sun-dried tomatoes and capers.

Cuttlefish fricassee with fennel. 
Day 4th
Lunch :
Dinner :
Day 5th
Lunch :
Dinner :
Salad with rocket,cherry tomatoes,beet root,green beans,red pepper and avocado in a rustic vinaigrette

Fish cooked in salt.
Day 6th
Lunch :
Dinner :
Seasonal fish ceviche

Lobster spaghetti 
Day 7th 
Lunch :
"Ntolmadakia" (vine leaves stuffed with herbs and rice).

Beef tagliata with rocket,cherry tomatoes,truffle oil and "Graviera" cheese from Naxos island.
Dinner :
Bruschetta with smoked eel 

"Bianco" (a traditional recipe from Corfu island ,a ragu with fish and potatoes)
Desserts 
Traditional milk pie with caramelized nuts local honey and yoghurt ice-cream

"Ravani" pie with mastixa ice-cream and caramelized rose petals

Orange pudding pie with vanila ice-cream and pistachios 

Chocolate moelleux with matcha ice-cream

"Risogalo" with cinnamon ( a milk and rise cream)

"Kantaifi" phillo with salep cream and toasted pine nuts 

Cheesecake with sheep yoghurt ,pistachios, and tomato jam 

Chocolate mousse