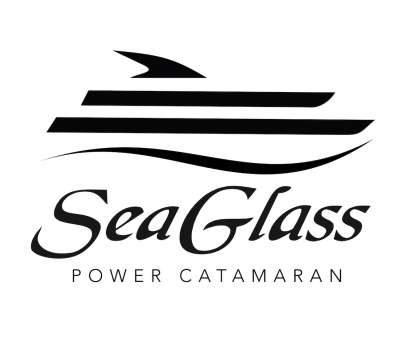 SEAGLASS 74 GUESTS COMMENTS
June 2022
We had such a wonderful time on Seaglass this past week. It was so beautiful waking up to the perfect turquoise water. Everywhere we went was more beauitful than the place before. Captain Paul was so great, always finding us the right spot in calm protected waters with the right currents for swimming and beautiful views.
And we just adored April, I woke up this morning immediately missing her amazing breakfast spreads. Plus, she is the most delightful person. I'm still not sure how I'm going to get back to life without a George, I don't remember how to make a drink myself.
May 2022
April, Paul & George,

Thank you very much for the wonderful week aboard SeaGlass. Being boater - we can appreciate the major effforts you made on our behalf. The meals were exceptional and the service provided by George and paul was much appreciated.
We felt very safe while aboard and look forward to joining "the crew" again next year on SeaGlass!
Thank you again - take care and be safe -

Bob and Barbara
January 2022
We Love you Guys

April, Paul and George,

Thank you for your amazing hospitality! We all needed this aamazing trip away from reality! The amazing meals April provided to Paul bringing/showing us the best parts of teh Bahamas to Georges'sTOP NOTCH careand genuine care of anything & everything we needed. Your hospitality is top notch!

We felt so spoiled & taken care of! We will never forget you all. We sinceerely appreciate your care & generosity for us all.

We wish you all of the best in everything. I pray we meet again!
Thank you Thank you Thank you!
Jim & Jennah
Mike & Alex
Scott & Hollie
Chris & Heidi
January 2022
Pauk, April + George,

Thank you so much for the incredible experience! This trip was truly unforgettable all thanks to you guys
Your efforts to make sure everything runs smoothly does not go unnoticed. Hope you have a great start to the year and hope to be back on the boat soon.
Erik S.
April 2021
Too difficult to express in words how wonderful the last 15 days have been. Pbvioulsy we will have to do it again.
Be safe.
Cheers - Jerry + Gigi