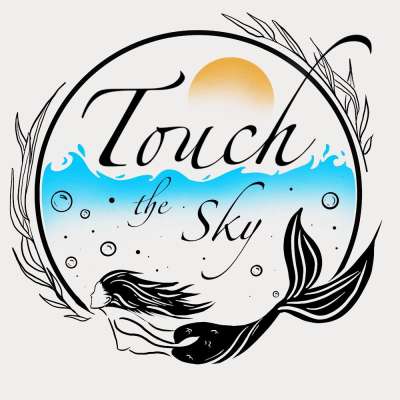 TOUCH THE SKY GUESTS COMMENTS
April 2023
My wife Jennifer and I have been coming down to the BVI for over 20 years now. We have chartered both with a captain as well as doing bare boat excursions. I can honestly say that our week on Touch The Sky has been one of the most rewarding vacations we have ever done. Captain Richard and Chef Suzanne were more than we could have imagined. The skillset for both of them was obvious from the very beginning. However, the way they embraced our family and the way they took care of us was more than special. It was genuine.

We were a three generation group, which I imagine could be a daunting assignment, when you are in relatively close quarters. Our grandkids are 9, almost 7, and 5 years of age. Jennifer and I wanted our kids and grandkids to experience as much of the BVI experience as possible in a week. We succeeded because of Captain Richard and Suzanne. Norman Island, Cooper Island, Virgin Gorda, Jost Van Dyke were all destinations that we were able to enjoy. The grandkids acclimated themselves quickly to the sailing lifestyle and that was all due to Captain Richard and Suzanne.

I cannot say enough about Chef Suzanne and her culianry expertise. We were so pampered from morning fruit plates on the fly bridge followed by an amazing breakfast. Lunches were always a treat but the best always was the dinners she served us in the evenings on the back of Touch The Sky. The flavors and presentation of each meal rivaled ANY meal you might get on shore. Her salmon dinner as well as the family recipe she shared one night for pasta was amazing. I am still blown away by the quality of each meal coming out of that galley kitchen. Needless to say, coming home after a week eating Chef Suzanne's meals was a real jolt of reality. Coffee on the fly bridge in the early morning is still the best.

Finally, I cannot say enough about Captain Richard. With him at the helm you are going to be in safe hands. His quiet confidence and calm demeanor was infectious. I think what was really special is the way he (and Suzanne) brought our grandkids into their world. With his assistance, each took turns at the wheel. He showed infinite patience in answering their questions. Each night while Suzanne and Richard were plating dinner, they let our 5 year old granddaughter run food to the table. It sounds like an insignificant thing but I assure you it was magical.

Finally, thank you Paradise Yacht Management for matching us up with Captain Richard and Chef Suzanne. Touch The Sky was our home for the week. We came away feeling sad having to leave it and the wonderful people who crewed it. Let it rock!
April 2023
Touch The Sky and the crew Captain Richard and Chef Suzanne facilitated one of the most memorable family vacations that our family has ever experienced. There is not enough space on this site to detail the magic that unfolded on our adventure. Touch The Sky was safe, comfortable and allowed us to explore the BVI with total confidence. Again, can't say NEARLY enough about Captain Richard and Chef Suzanne. They embraced our three generation group and made us feel totally at ease. We went into the week being flexible and knowing the weather conditions would determine a lot of what we did. We crammed a LOT of bucket list moments.

March 2023
We are back from sailing the BVI and WOW!! what an amazing time had. Thank you for all your help getting our trip set up. We had a couple in our group that has sailed 3-4 times before and they said this was the BEST. I think that was because we were there with them but really we had the BEST Boat, and the BEST BEST crew. Suzanne and Richard are a 10+ in our book.
November 2022
Richard & Suzanne,
Wow! What a cruise. Our family was so lucky to be able to take a trip like this. But even luckier to have the two of you take care of us. It is amazing how two extremely professional people can also be so fun and able to blend in with our group. Suzanne – the food! I am hoping for many of your recipes – absolutely outstanding! I hope the boat owner knows how lucky he is to have you taking care of this beautiful boat. Thank you again for your thoughtfulness and assistance while we were sick. If you ever find yourselves in Georgia – you are welcome.

Best wishes,
Linda & Jim
November 2022
What a wonderful trip and it was all made possible by the two of you. You guys work so well together it was like a fine oiled machine. Our group offered many challenges and you met each one with grace and patience. Keep up the great work. Anyone would be lucky to sail with you.
November 2022
Thank you Richard and Suzanne for a very great week. Richard, your knowledge of the area was excellent however Suzanne's cooking topped it all☺! Our family had some dietary requirements but you guys did a fabulous job. Richard – take care of Suzanne because we need her next time we are back! Great job!

Dennis M.
November 2022
Richard and Suzanne,
What a difference a fabulous crew makes on a trip like this. You are both amazing and such fun. I'm just so sorry we all got sick. It just made it so much harder for you, but you were perfect anyway. Thanks so much for everything. The boat owner is extremely lucky to have you both. Thank again. Safe travels always.

Janice M.
November 2022
Richard and Suzanne,
We loved meeting you both. Your personalities were a great compliment to our group. Having such an experienced crew like you we knew we were always safe, always went to the best spots, and always moored far away from the mosquitos! You are the perfect blend of five star service but not stuffy and engage in such a genuine way. We look forward to sailing with you again and wouldn't want to have another sailing adventure without you.

Brian & Krissy
November 2022
Richard and Suzanne,
Thank you so much for everything you did for us this week!! Everything was great. It has been great getting to know you and to travel with you. You have been wonderful hosts! I wish you both the very best and I would love to sail with you again sometime in the future!! Thank you so much again!!

Terry S.
P.S.-If you're ever in Minnesota look us up.
November 2022

Richard and Suzanne,
The best hosts ever, the best boat ever, the best vacation ever. All nine of us have loved every second of this trip and it is in no small part to your amazing attention to detail. We will consider you family forever.

With much love,
The Yachties
November 2022

Richard and Suzanne,
Thank you for making it easy for me with the diet restrictions. It was reassuring that you could work with what I could eat. Loved the variety, so many things I could eat. From when I first started taking to you about diet, I knew I didn't need to worry. Thank you so much! It made a difference in my trip! Thank you again!

Sandy S.
November 2022
Richard and Suanne,
Amazing! Can't say enough positive things. You are both awesome and created the most perfect experience, Best 50th ever!

XOXO
Amy H.
November 2022
Richard and Suzanne,
I don't even know how to find the words to say how amazing this vacation was – and we owe it all t the both of you. Thank you so much for everything – the service, the food, and coming to get me when the current got to be too much. That none of us got lost along the way is a testament to you. We will remember this forever and could ask for more. Yu always have a friend in Charleston.

Fair winds and following seas,
Amy B.
November 2022
Most amazing trip ever! Thank you for your hospitality, knowledge, amazing food, and company. I loved Richard's silly sense of humor and Suzanne's amazing cooking. Trip of a lifetime! If you ever need a third on the crew, I may need to quit my full time job!

Kristina M.
November 2022
Suzanne and Richard,
Fxxxg flawless. Literally everything from the first hello has been flawless. My expectations have been surpassed beyond belief and despite my healthy hesitation for and of the water, I can't wait to come back. Mostly to hang with both of you. But the view is always pretty damn awesome (thanks for that, Richard).

Leslie F.
July 2022
Thank you so much Suzanne and Richard for the most amazing week! Thank you for the most amazing views and experiences. You both went above and beyond to make this the most memorable trip. From the never-empty bellies, to the stories and always thinking of everything to make our experience perfect, the two of you are the real dream team! We are so grateful for your hospitality and charm. This week has been the perfect reset from the crazy day to day reality, and we are all leaving with a new appreciation of this beautiful world. Thank you so much for filling our eyes, hearts and bellies. Cheers and see you again next year!

Colin, Jordan, Katherine, Jada, Chris, Elizabeth, Austin and Savannah Rose
December 2021
Dear Richard & Suzanne,
We can't thank you enough for your amazing hospitality aboard Touch the Sky. The meals, and pre-meals, were delicious and the service was impeccable … Your warmth and inviting spirit allowed us to fully enjoy being present with one another, all too easily missed on a day to day basis.
The Christmas touches were perfect from the lights to the tray of Christmas cookies and candies.
One of the best vacations and most memorable Christmases ever! We will be back!!! You both are the best!!!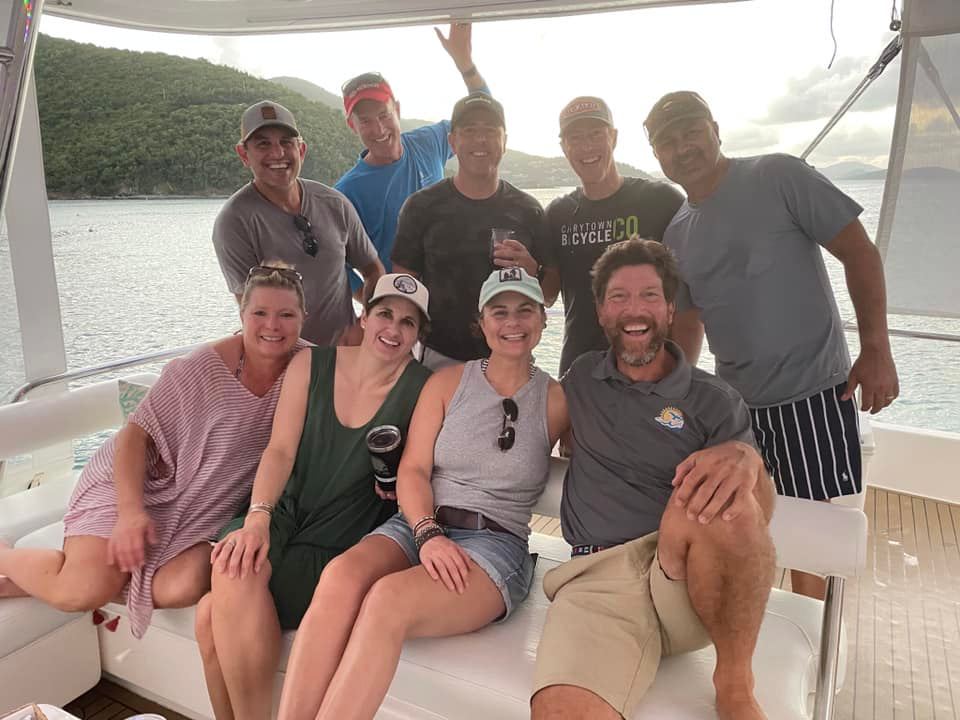 December 2021
Dear Suzanne & Richard,
We have so thoroughly enjoyed meeting and sailing with you! With two almost grown daughters this time together with family and friends means so much to us. What and adventure. Our family has taken many trips together over the years but this was the #1 most memorable, amazing, relaxing one. We hope to be back with you both sooner rather than later. If you ever come to the Chicago area, please let us know! We would love to see you!

You guys Rock! Merry Christmas and Happy New Year ~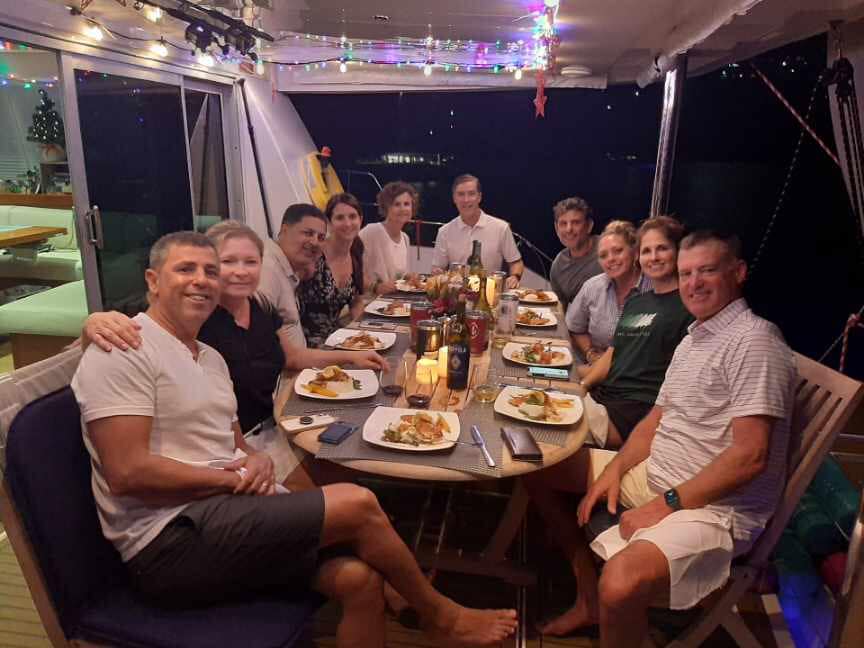 December 2021
Richard & Suzanne,

Thank you both for such an amazing trip! Our first charter experience was extraordinary and we owe that to both of you. We were blessed with the two most wonderful new friends we could have every wished for to have this experience with. Every aspect of this charter was exceptional… from the amazing sailing to the most beautiful and delicious meals. We loved getting to know you both and look forward to seeing you again soon. Until then, we wish you both happiness and a wonderful charter season! Thanks again, you truly are the Best!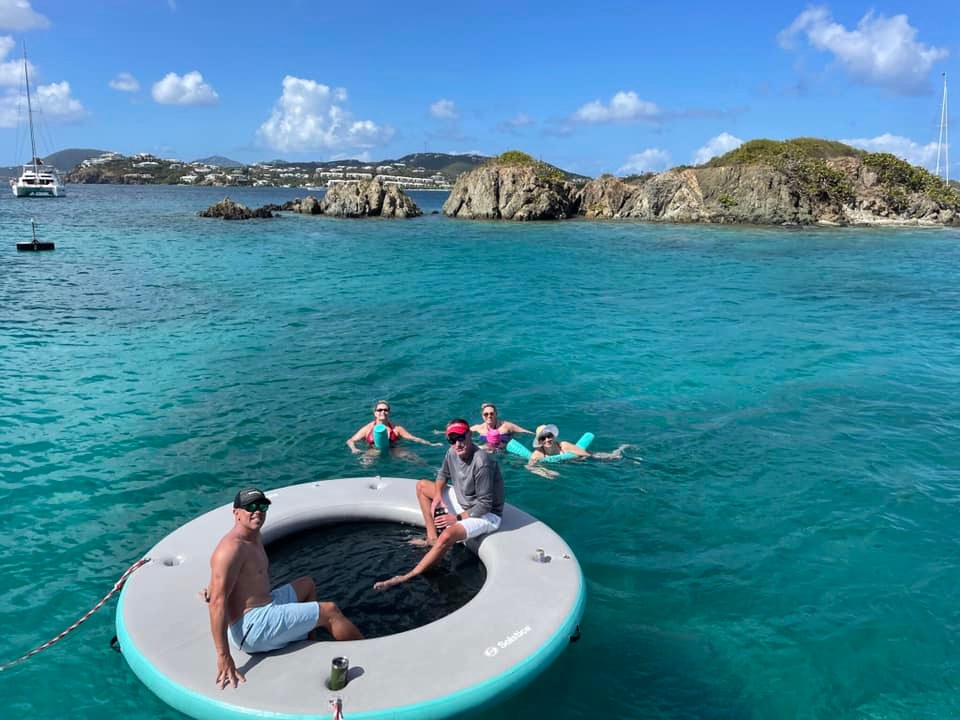 December 2021
Dear Richard & Suzanne~

Thank you both for such an amazing trip! I have to say we have never had such a relaxing vacation and have been so pampered! You all went WAY above & beyond to make sure we were all happy, boat perfect & clean, and that we always had a drink in our hands! It was so fun getting to know you all… you two are the cutest couple ever and we all send well wishes for your happy future! Hope to see you in 2023 for a repeat but as friends! You always have a place to stay in Virginia!!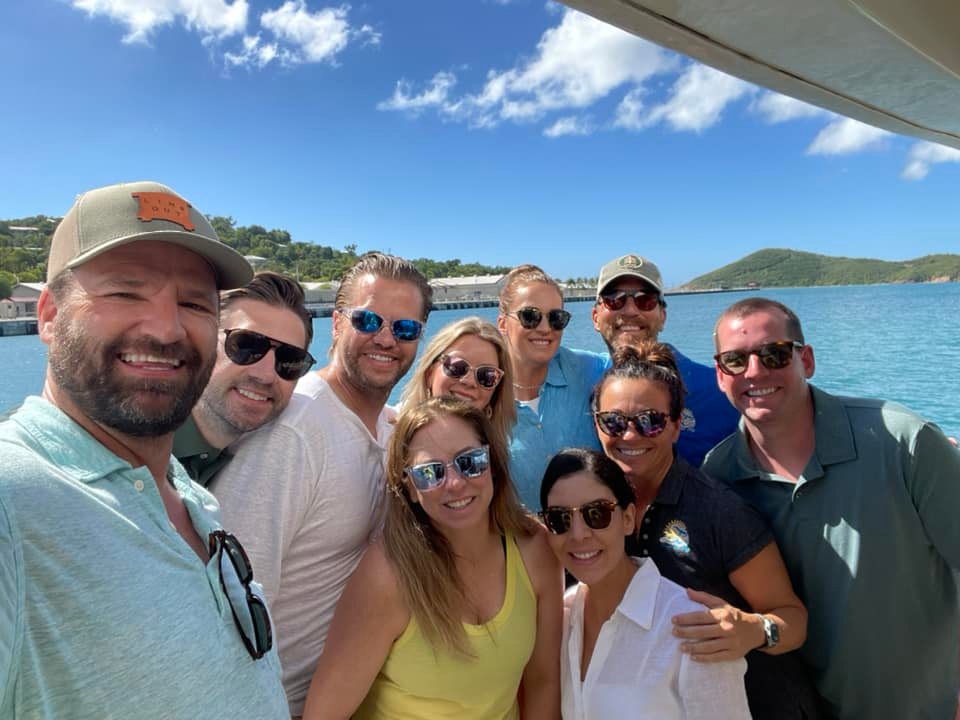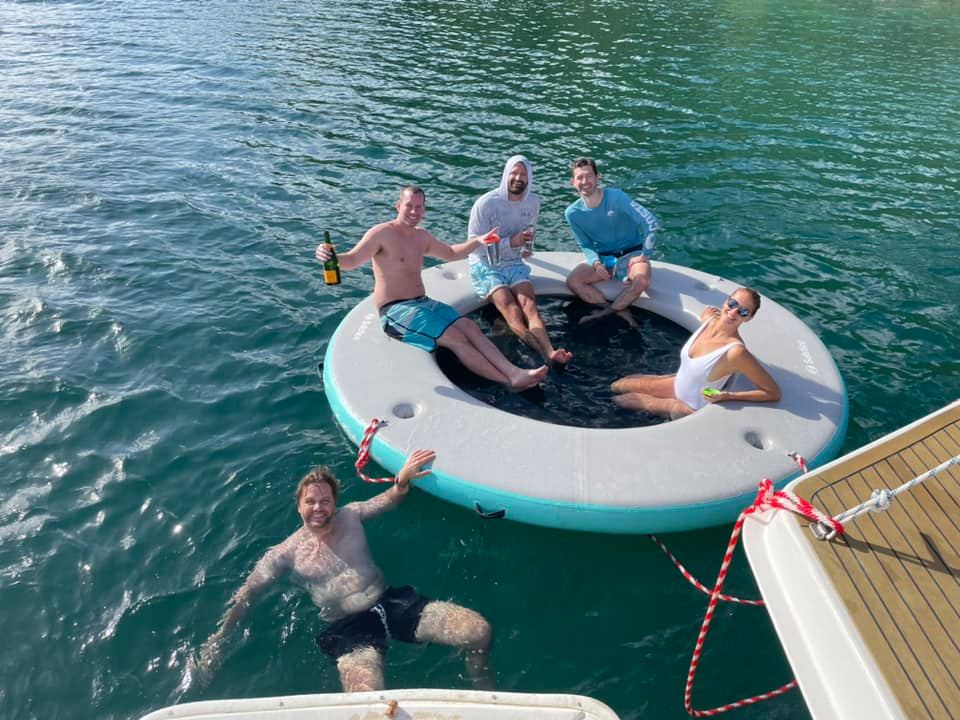 December 2021
Richard & Suzanne~

Thank you so very much for an amazing week of sun, fun, incredible meals, relaxation, and friendship. You both made our time on the water such a joy, and it was a delight to get to know you and call you friends. I will miss your bad dad jokes and culinary creations!
December 2021
Richard & Suzanne,

This was Patty Cake's and my first sailing trip and we will do this again! Really amazing food, sweet accommodations, and we loved seeing all of the islands. Thanks for being more than hosts!

#friends

~Denise & Pat
December 2021
Suzanne & Richard,

We loved every aspect of our charter, from the first time we met and every day of our adventure. You are, and always will be, our friends in St. Thomas and we have been blessed to have spent time together. Thank you for being so gracious!
November 2021
Suzanne and Richard

Thank you for a relaxing week. You have been very accommodating to all our changing needs. We also have appreciated your flexible itinerary to make us have a great trip. Suzanne's cooking was creative and delicious! We all feel we had a great variety of USVI. You guys work so well together, it makes for a pleasant experience.

November 2021
Suzanne & Richard,

Thank you for facilitating, you both have been extraordinary hosts! I can promise our YPO Family will NOT soon forget the deep rich laughs, stunning wildlife, our happy hearts together, and all the delectable culinary delights. The Conditions Are Perfect!

What a delicious salty surprise! Everything about this charter and experience has been a dream for us. Being able to get together and have a blast has been truly priceless.

We enjoyed every moment and wish you both all the happiness in your future adventures. You both Rock!
November 2021
"You two are the absolute most fun we could have had! Great food, we hit no boats (Lol!), and had a memorable time. See you next year… if you will have us!"
November 2021
Hi Suzanne & Richard,

Thank you so much for such a memorable experience sailing around St. John with our YPO group. We loved every minute. It was Ryan and my first boat trip and it surely will not be our last. You were both fantastic hosts and we so enjoyed getting to know you. Our favorite bay was Salt Pond – the turtles were amazing! Thank you for a relaxing, easy, and unforgettable trip. And the meals… can we talk about that? The food and hospitality exceeded our expectations! We hope to return soon!"
July 2021
Richard and Suzanne,

We had such a wonderful time sailing the USVI with you! It was filled with plenty of turtles, stingrays, and fish. But more importantly, it was the great company. We can't wait to sail with you again!
July 2021
You guys were amazing and the Butler Family had a great long weekend. Looking forward to the next trip!
July 2021
Dear Richard and Suzanne,

We can't thank you enough for your generosity and hospitality! We loved tubing in Magens Bay, stargazing off St. John, and snorkeling in countless beautiful coves. Suzanne, the food was incredible! We especially loved your banana pancakes, crab cakes, sun-dried tomato ravioli and ALL the desserts! Thanks for sharing evening card games and giving us a family vacation we will never forget! The thought of doing another charter without Richard and Suzanne is not even an option for us.