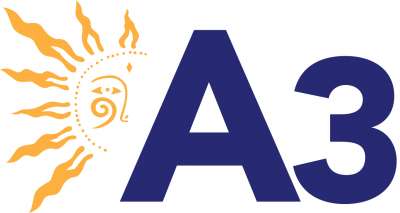 Availability
| Start Date | End Date | Details |
| --- | --- | --- |
| May 24, 2019 | May 30, 2019 | Booked: TBD - Virgins to TBD - Virgins |
| Jun 02, 2019 | Jun 08, 2019 | Booked: Tortola - Nanny Cay to Tortola - Nanny Cay |
| Jun 15, 2019 | Jun 21, 2019 | Booked: Tortola - Nanny Cay to Tortola - Nanny Cay |
| Jun 23, 2019 | Jun 30, 2019 | Booked: Tortola - Nanny Cay to Tortola - Nanny Cay |
| Jul 03, 2019 | Jul 07, 2019 | Booked: Tortola - Nanny Cay to Yacht Haven Grand |
| Jul 08, 2019 | Jul 19, 2019 | Transit: Yacht Haven Grand to Grenada, St Georges |
| Jul 20, 2019 | Jul 27, 2019 | Booked: Grenada, St Georges to Grenada, St Georges |
| Jul 28, 2019 | Aug 02, 2019 | Booked: Grenadines, West Indies* to Grenadines, West Indies* |
| Aug 18, 2019 | Aug 25, 2019 | Booked: Grenada, St Georges to Grenada, St Georges |
| Aug 28, 2019 | Oct 17, 2019 | Unavailable: Grenada, St Georges to Grenada, St Georges |
| Nov 08, 2019 | Nov 16, 2019 | Booked: Tortola, Nanny Cay, BVI to Tortola, Nanny Cay, BVI |
| Dec 21, 2019 | Dec 28, 2019 | Booked: Tortola, Nanny Cay, BVI to Tortola, Nanny Cay, BVI |
| Dec 29, 2019 | Jan 05, 2020 | Hold: Tortola, Nanny Cay, BVI to Tortola, Nanny Cay, BVI |
| Feb 02, 2020 | Feb 07, 2020 | Hold: Red Hook, St. Thomas, USVI* to Red Hook, St. Thomas, USVI* |
| Mar 07, 2020 | Mar 14, 2020 | Booked: Yacht Haven Grand to Yacht Haven Grand |
| Mar 28, 2020 | Apr 08, 2020 | Booked: Red Hook, St. Thomas, USVI* to Red Hook, St. Thomas, USVI* |
Rates
High Rate: 27500.00 USD per week
Low Rate: 23500.00 USD per week
| | | | | | | | |
| --- | --- | --- | --- | --- | --- | --- | --- |
| | 2 Pax | 3 Pax | 4 Pax | 5 Pax | 6 Pax | 7 Pax | 8 Pax |
| Summer 2019 | 23,500 | 24,000 | 24,500 | 25,000 | 25,500 | 26,500 | 27,500 |
| Winter 2019/2020 | 23,500 | 24,000 | 24,500 | 25,000 | 25,500 | 26,500 | 27,500 |
| Summer 2020 | 23,500 | 24,000 | 24,500 | 25,000 | 25,500 | 26,500 | 27,500 |
MCA Compliant:
N/A
Rates are All Inclusive
Taxes, re-location fees, cruising permits and licenses may be extra. Please verify with clearing house.
Cruising Permit: Paid by Boat Licenses: Paid by Boat
Additional Rate Details:
Please note that 8 pax groups it is with 2 children in the bunk beds.
Sleep aboard for 7 night only charters with boarding after 5pm and dinner ashore at guest expense = $1000.
2018/19 Season Half Board rates
: Take $150 off per person - Included 7 breakfasts, 4 lunches and 3 dinners board.
Christmas/New Years 2019/20:
1-8 guests $36,000 7 nights. (7/8 guests kids only)
Please note that a Christmas Charter should end by December 28th and New Years charter is to start no earlier than December 29th
.
For STT Pick ups/Drop offs
STT pick-ups under the following conditions:
- If guests arrive the day or more before the charter start date, we will not do a USVI pick-up.
- Pick-up time in RH will be 1400hrs
- Pick-up fee each way is $400, and guests should be made aware that an adult return ferry ticket is ~$80 inc departure tax
- There will be no USVI pick-up if agreed dates mean there is a 24hr turnaround required at either end of the charter. 48 Hr turn required
Summer Base Port: BVI
Summer Operating Area: Caribbean Virgin Islands
Winter Base Port: BVI
Winter Operating Area: Caribbean Virgin Islands
Location Details:
BVI Based Yacht and crew

All rates are for the entire yacht and are subject to change without notice prior to actual reservation. An additional premium maybe applied for Holiday Periods such as Christmas and New Year.