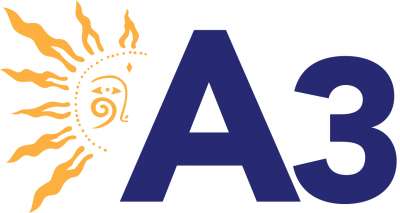 A3 GUESTS COMMENTS
Sailing The Virgin Islands
We had the most AMAZING experience!
One expects their crew to be competent and knowledgeable but William and Kim were
leagues above our expectations. Beyond their exceptional professionalism, we found them
to be friendly, engaging, intelligent and versed in dozens of topics and interests. They
stunned our family with their talents and we found them to be highly inspirational and
encouraging for us to further develop some new-found interests we discovered while
onboard.
William and Kim lovingly maintain and care for the yacht. It is tastefully appointed. We
loved the trampoline area with the beanbags and seating where we could enjoy the wind,
water and sailing!
Kim's culinary abilities rival that of any fine restaurant chef. There was not one thing that
wasn't to our liking and I think she had the keen ability to quickly dial-in to our preferences
and tastes and matched them flawlessly. She graciously shared tips and recipes as well.
The food was simply spectacular.
Our itinerary was flexible based on our interests and conditions. We actually liked that
each day was a little bit of a surprise with new adventures. We were extremely pleased
that William was willing to change up our schedule a bit to accommodate an extra
unplanned day of kiteboarding.
We would have never found this charter without the aid of your website. William and Kim
speak highly of your company and the service you provide- we couldn't agree more. We
liked the uniformity in presenting the charter options so that we could evenly and
consistently compare options. We will definitely highly recommend your website to our
friends and family.
Kim R, aboard Catamaran sailing the Virgin Islands

January 2018
Late January, 2018, guests aboard catamaran INVICTUS with WILLIAM & KIM

William and Kim,
As we bid adieu to our lovely hosts
We remember the things we loved the most
A beautiful boat
Cutting through a raucous sea
Enclosed in shelter all four a lee
And then returns the Caribbean sun
Magnificent islands will not be outdone
Craggy rocks shine in bright blue sky
Azure seas bring the tides reply
Heavens open to moonlight night
Stars gaze down upon sandy bight
Much has been lost yet much to gain
As the wind swept islands rise again

Kim and Will, thanks for a wonderful week. Our doors are always open to you on Cape
Cod . Good luck with your new adventures. Susan, Eric, Denise and Tim
New Years 2017
2017/2018 New Years guests on INVICTUS with WILLIAM & KIM wrote:
After our disastrous sail around Australia I never thought I'd see my family get on another sail boat. I was wrong - and lucky that the next one happened to be Invictus. We had a great week and an amazing drunken stumble into the new year. Thanks for always making
sure our glasses were always full and our bellies even more so. Although we'll still be sunbathing in California, we won't have your amazing stories and company to make the time fly by. Your hospitality meant the world to us.
With Love, The Clark Family!