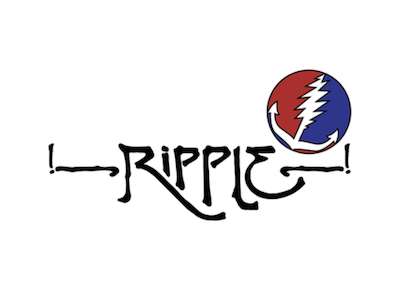 Availability
| Start Date | End Date | Details |
| --- | --- | --- |
| Nov 30, 2021 | Dec 09, 2021 | Booked: British Virgin Islands* to British Virgin Islands* |
| Dec 10, 2021 | Dec 17, 2021 | Booked: Tortola, Nanny Cay, BVI to Tortola, Nanny Cay, BVI |
| Dec 19, 2021 | Dec 26, 2021 | Booked: Tortola, Nanny Cay, BVI to Tortola, Nanny Cay, BVI |
| Dec 27, 2021 | Jan 03, 2022 | Booked: Tortola, Nanny Cay, BVI to Tortola, Nanny Cay, BVI |
| Jan 10, 2022 | Jan 16, 2022 | Booked: Tortola, Nanny Cay, BVI to Tortola, Nanny Cay, BVI |
| Jan 25, 2022 | Feb 01, 2022 | Booked: Tortola, Nanny Cay, BVI to Tortola, Nanny Cay, BVI |
| Feb 03, 2022 | Feb 10, 2022 | Booked: Tortola, Nanny Cay, BVI to Tortola, Nanny Cay, BVI |
| Feb 12, 2022 | Feb 19, 2022 | Booked: Tortola, Nanny Cay, BVI to Tortola, Nanny Cay, BVI |
| Feb 20, 2022 | Feb 27, 2022 | Booked: Tortola, Nanny Cay, BVI to Tortola, Nanny Cay, BVI |
| Mar 05, 2022 | Mar 12, 2022 | Booked: Tortola - Nanny Cay to Tortola - Nanny Cay |
| Mar 21, 2022 | Mar 28, 2022 | Booked: Tortola, Nanny Cay, BVI to Tortola, Trellis Bay, BVI |
| Apr 02, 2022 | Apr 09, 2022 | Booked: Tortola, Nanny Cay, BVI to Tortola, Nanny Cay, BVI |
| Apr 11, 2022 | Apr 18, 2022 | Booked: Tortola, Nanny Cay, BVI to Tortola, Nanny Cay, BVI |
| Apr 24, 2022 | May 01, 2022 | Booked: Saint Vincent to Grenada, St Georges |
| May 03, 2022 | Jun 09, 2022 | Booked: Grenadines, West Indies* to Grenadines, West Indies* |
| Jun 11, 2022 | Jun 18, 2022 | Booked: Saint Vincent to Saint Vincent |
| Jun 19, 2022 | Nov 18, 2022 | Unavailable: St. Vincent - Blue Lagoon Resort and Marina to TBA |
| Nov 19, 2022 | Nov 26, 2022 | Booked: Tortola, Nanny Cay, BVI to Tortola, Nanny Cay, BVI |
| Nov 27, 2022 | Dec 31, 2023 | Unavailable: Tortola, Nanny Cay, BVI to Tortola, Nanny Cay, BVI |
Rates
High Rate: 39600.00 USD per week
Low Rate: 33550.00 USD per week
Seasonal/Individual Rates

Season
Currency
Terms
2 Pax
3 Pax
4 Pax
5 Pax
6 Pax
7 Pax
8 Pax

Summer 2021

US Dollars
(Caribbean Terms) Inclusive
33,550
34,100
34,650
35,200
35,750
36,300
36,850

Winter 2021/2022

US Dollars
(Caribbean Terms) Inclusive
36,300
36,850
37,400
37,950
38,500
39,050
39,600

Summer 2022

US Dollars
(Caribbean Terms) Inclusive
33,550
34,100
34,650
35,200
35,750
36,300
36,850

Winter 2022/2023

US Dollars
(Caribbean Terms) Inclusive
36,300
36,850
37,400
37,950
38,500
39,050
39,600
MCA Compliant:
MCA Compliant
Rates are All Inclusive
Taxes, re-location fees, cruising permits and licenses may be extra. Please verify with clearing house.
Cruising Permit: Paid by Boat Licenses: Paid by Boat
Additional Rate Details:
You can depend on Callista as Roland and Vanessa are committed to Callista through 2021
GENERAL RATES NOTE:
All rates are for 7 nights, 8 days.
For short charters please use the 'divide-by-6 rule' for figuring short charter premiums.
Charters of less than 6 nights available depending on schedule and season, please inquire.
Callista is a BVI based vessel therefore, BVI ports please.
Cruising Permits are included in the BVI only. Other locations fees will be extra.
Half Board
Please inquire
CHRISTMAS & NEW YEAR 2021/22:
1-8 guests, 7 nights minimum.
Christmas week - $43,560 To end by December 26th
New Years week - $45,540 To start no earlier then December 27th
***Summer Rates refer to June 1 - August 31 Available in the Grenadines with following rates
2 pax/$33,550 4 pax/$34,650 6 pax/$35,750 8 pax/$36,850
Summer Base Port: Antigua/SVG & Grenadines
Summer Operating Area: Caribbean Leewards, Caribbean Windwards
Winter Base Port: British Virgin Islands
Winter Operating Area: Caribbean Virgin Islands, Caribbean Leewards, Caribbean Windwards
Location Details:
For Summer 2021 Callista will be available for charter from Antigua to the Grenadines. They will be in the BVI for the Winter 2021 season. Relocation fee to Grenadines - Please Inquire.

All rates are for the entire yacht and are subject to change without notice prior to actual reservation. An additional premium maybe applied for Holiday Periods such as Christmas and New Year.